Flashdance: 4K UHD Review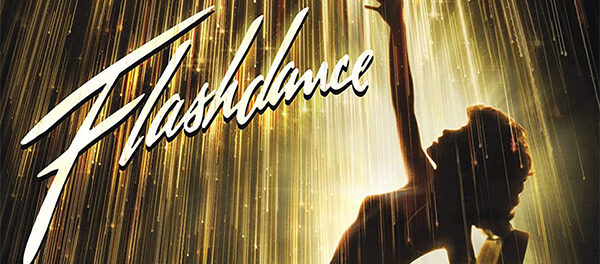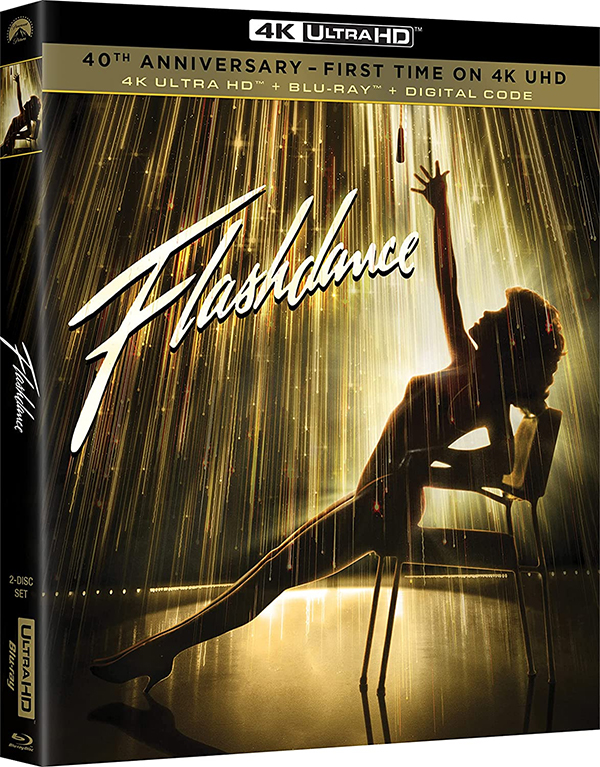 Before moving into the erotic-thriller direction with such hits like 9 ½ Weeks, Fatal Attraction and Indecent Proposal, director Adrian Lyne gave us the dance drama Flashdance, starring Jennifer Beals. Despite getting slammed by critics, the film grossed $200 million worldwide and became the third-highest grossing film of 1983. This week, Paramount released Flashdance on 4K UHD for the first time for its' 40th anniversary.
Alexandra "Alex" Owens (Jennifer Beals) is an 18-year-old steel-mill welder who lives alone in a converted Pittsburgh warehouse with her dog.  However, her dream is to become a professional dancer, despite having no formal training. At night, Alex is a cabaret performer at a local bar and grill. Since she has little family, the people closest to Alex are her co-workers. This includes Jeanie, a server who aspires to be a figure skater and Richie, who is not only Jeanie's boyfriend, but a cook who dreams of being a stand-up comic. Let me tell you, his jokes have aged very poorly.
One night while dancing at the bar, Alex catches the eye of Nick Hurley (Michael Nouri), who happens to be her boss at the mill. Nick takes a liking to Alex right away, even though he seems almost old enough to be her father. Alex at first turns down Nicks advances since he is her boss, she eventually does start dating him. There are a few rocky moments, including the moment Alex throws a rock through Nick's window, when she thought he was cheating on her.
Flashdance is an extremely predictable, and at times, terribly written drama. Nouri I felt was poorly cast in the role. However, I can totally understand why this was a massive hit back in the early 80's. The music is outstanding, especially Irene Cara's What a Feeling, great cinematography by Donald Peterman (Cocoon, Star Trek IV, Point Break) and a star-making-turn from Beals, who absolutely carries the film.
Flashdance is presented in 2160p with Dolby Vision and HDR10 and the image not only looks clean, but very film-like. It is an easy comparison to Paramount's 4K release of Beverly Hills Cop. Both films were produced by Bruckheimer/Simpson. The blacks are much richer than the Blu-ray, this is most notable in the darker scene, like within the steel mill and in the bar, Alex dances at. As for the sound, the DTS-HD MA 5.1 track has been ported over from the Blu-ray and it still sounds great. As for bonus content, nothing new here. These have been ported over from the Blu-ray as well. If you are a fan of Flashdance, this is definitely the best-looking disk out there.
Bonus Content:
Filmmaker Focus: Director Adrian Lyne discusses Flashdance
The Look of Flashdance
Releasing the Flashdance Phenomenon
Theatrical Trailer
By: Marc Ferman