For Love or Money: Blu-Ray Review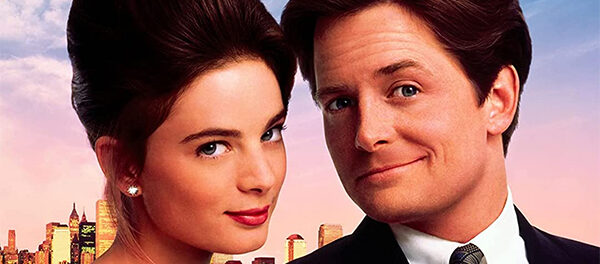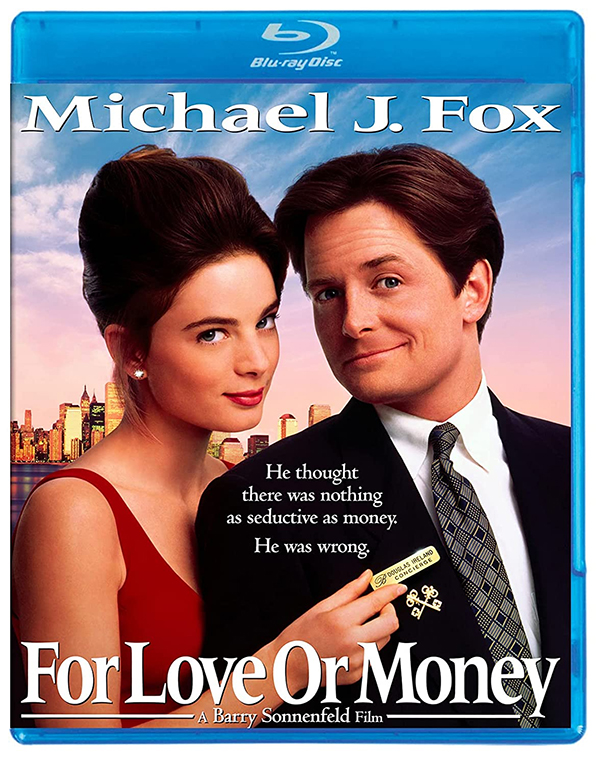 In the time between directing 1991's The Addams Family and its' sequel, Barry Sonnenfeld picked a rom-com for his sophomore films. That would be For Love or Money starring Michael J. Fox. The film was not a hit as it didn't even earn its' production budget back. That might be because it was quite costly to film entirely in New York. Still, the almost always likable Fox helped make the film and easy watch and for the most part, enjoyable. For Love or Money arrives on Blu-ray for the first time in the U.S. this week.
Bradbury Hotel concierge Doug Ireland (Michael J. Fox) is great at his job. He will bend-over-backwards to please the hotel guests which leads him to great tips. Doug doesn't spend his hard-earned money on frivolous things though. He has a big dream and that is to open-up his own luxury hotel on Roosevelt Island. He has saved all his tips to put down $40 thousand on the option for the property, but if he doesn't get an investor soon to help him build the hotel soon, he will lose everything he put into it.
This is where billionaire Christian Hanover (Anthony Higgins) comes in.  Christian has shown interest in Doug's dream and in-order-to keep him interested him interested, Doug agrees to every favor Christian requests. This includes comping hotel rooms and looking after his mistress, Andy Hart (Gabrielle Anwar), who Doug has a thing for.
Meanwhile, IRS agent Ed Drinkwater (Bob Balaban) is looking into Doug's tips which he apparently doesn't report on his taxes. Pretty convenient, considering the concierge just shared his hotel plans with a seemingly untrustworthy billionaire the day before. In all honesty, most of this side stuff in For Love or Money is not the least bit interesting. The film is at its best when focusing on Fox hustling away on making his guests happy and getting great deals around the city.  One of my favorite parts of the film include Michael Tucker as the ultra-cheap Harry Wegman who can't seem to make his wife happy during their anniversary vacation. Even though Doug knows the guy is too cheap to give a good tip, his big heart decides to help the guy out anyways. The budding romance between Doug and Andy is far less interesting, but this is a rom-com, so they have to throw it in there.
I have always liked Fox and in the 90's he did a string of minor comedies like Doc Hollywood, The Hard Way and Life with Mikey, all of which I enjoyed to some extent. The same goes for this one.
Blu-ray Extras:
NEW Audio Commentary by Entertainment Journalist and Author Bryan Reesman
Theatrical Trailer
Optional English Subtitles
5.1 Surround & Lossless 2.0 Stereo
By: Marc Ferman