Last Night in Soho: Movie Review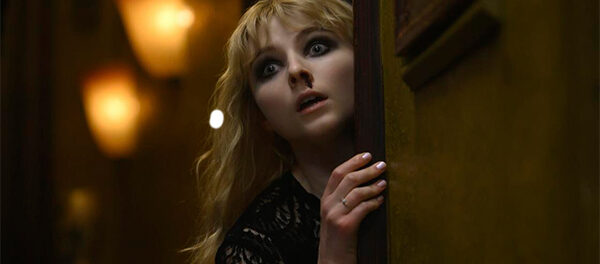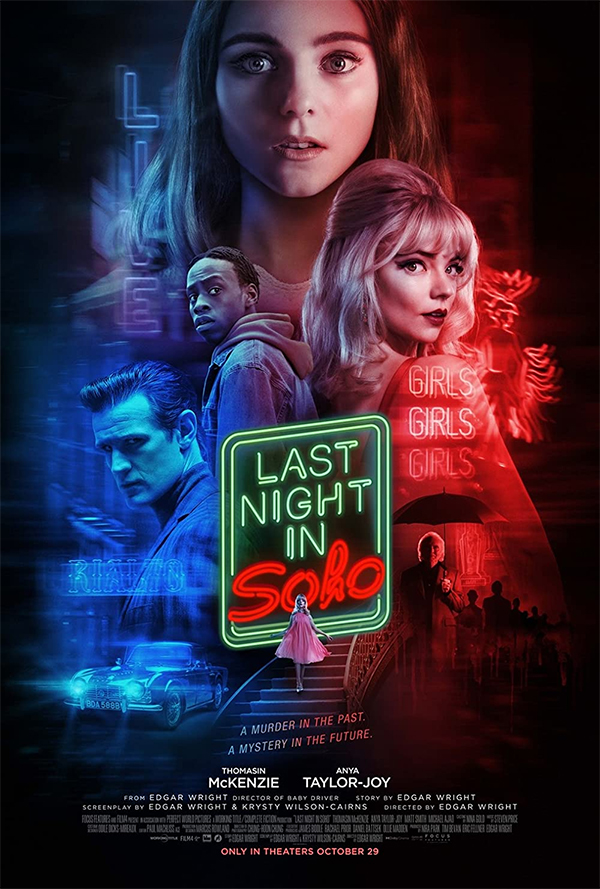 For nearly two decades, Edgar Wright has delivered ever imaginative popcorn entertainment that has helped him build a great reputation as a filmmaker. Shaun of the Dead, Scott Pilgrim vs. the World and Baby Driver are all wildly different, yet, have that special touch that elevate them in each of their genres. Wright's latest, Last Night in Soho is unlike anything he has delivered before and although the final act does have some glaring issues, this is still a spectacular piece of filmmaking that deserves to be seen on the big screen.
Eloise (Thomasin McKenzie) has lived a sheltered life with her grandmother since the death of her mother, who she constantly sees visions of. Her dream in life has been to move to London and become a fashion designer, and that dream just took a big step forward by getting accepted into fashion design school. Despite her grandmother being worried that Eloise won't be able to handle the lifestyle that comes with living in London, she packs her bags, turntable and a nice collection of vinyl records from the 1960's and heads to the big city to start this exciting new chapter in her life.
Eloise doesn't make the best impression on her new dorm roommate as-well-as the other girls at the school and with their late night parties and sexual activities, Eloise's discomfort forces her to find a room to rent on her own. This leads her to a flat just over a French Bakery. Ms. Collins (played by the late Diana Rigg) has a handful of strict rules for her tenants, but Eloise is willing to abide by them as she is desperate to get out of the dorms.
As soon as Eloise moves into the room, she begins to have dreams of a beautiful young singer named Sandie (Anya Taylor-Joy) who gets involved with a nightclub manager named Jack (Matt Smith). Each night Eloise looks forward to going to bed so she can enter that 1960's dreamworld and get lost in Jack and Sandie's romance. Unfortunately, that romance is short lived, as Jack begins to show his true colors and turns the once hopeful and strong-willed Sandie into basically a prostitute, forcing her to have sex with his clients. This all leads to a murder that Eloise becomes determined to solve.
The deeper Eloise goes into the mystery, the less effective Last Night in Soho becomes. I don't want to say much more about where the film goes from here due to spoilers.  McKenzie is truly fantastic in the lead and she makes the audience care for not only her mental well being but her safety as well. Taylor-Joy brings what she needs to for the role of Sandie but this is no doubt McKenzie's film.  Former Doctor Who, Matt Smith brings the perfect amount of slime and sleaze as the villain, Jack. We needed a good bad guy, and Smith delivers.  It is Wright and cinematographer Chung-hoon Chung who come together and bring Last Night in Soho to life, along with a fantastic soundtrack of 60's classics.  I do wish Wright and screenwriter Krysty Wilson-Cairns (1917) were able to get a better handle on how to wrap up the story, but having said that, I still recommend checking this one out if you are keen on an inventive psychological thriller.
By: Marc Ferman