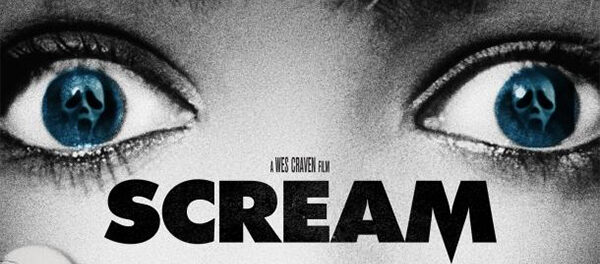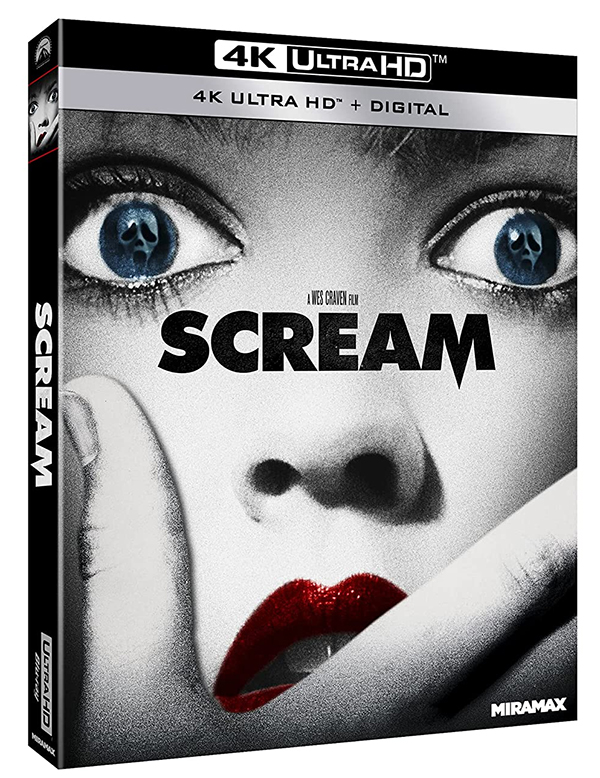 The late Wes Craven's 1996 horror film, Scream is not only the most influential horror film of that decade but is considered by many (myself included) one of the best mainstream horror films of the past 25 years. Just like the original Halloween, Craven's film spawned numerous sequels, remakes (Hey, it had an MTV series) and copycats (I Know What You Did Last Summer, Urban Legend). Plus, just like Halloween, we will soon be getting a reboot which brings back the legacy cast and removes the sequel number from the title. I am a huge fan of the original, and I am thrilled about it getting a 4K release.
It's hard to imagine a horror fan that has not seen Scream, but just in case, the story centers on Sidney Prescott (Neve Campbell), an average teenager that enjoys hanging out with her best friend Tatum (Rose McGowan) and her longtime boyfriend Billy (Skeet Ulrich).  Unfortunately, her hometown of Woodsboro is being terrorized by a masked killer, with his first victim being that of Casey (Drew Barrymore). While the Ghostface Killer has his sights set on Sidney, he does manage to leave a trail of bodies along the way.
What was interesting about Scream when it was first released was that it was followed by Craven's New Nightmare which was also a meta horror film. The filmmaker was onto something with both films, but Scream had the luxury of not only being an original film rather than the seventh installment of a franchise, but it also had a brilliant screenplay by Kevin Williamson. Craven also had a stellar cast of newcomers. Courteney Cox had already made a name for herself on the series Friends, as-well-as Campbell on Party of Five. However, the three stand-outs in the cast, David Arquette, Matthew Lillard and Jamie Kennedy didn't have breakout success until Scream.
25 years later, the original film still holds up and with this new 4K release, it has never looked better at home. The Dolby Vision HDR10 transfer which was taken from a new restoration of the 35mm camera negative is a huge improvement over the Blu-ray release, which was acceptable at best. In many of the daytime shots, the beautiful presentation is much more noticeable. The view of the mountains from Sydney's home while she is on the phone is easily one of the most stunning. However, even the film's iconic opening with Casey Becker and Ghostface is a great example of how superb the transfer is, as we are taken from inside the brightly lit home to the dark open area outside. We get a 5.1 DTS-HD audio track is perfectly fine for a film like Scream. The dialogue is clear and the soundtrack when on full blast, is great. When the tune, School's Out for Summer arrives, it as music to my ears.
Paramount's 4K UHD release of Scream is a must have for fans of not only the franchise but for horror fans in general. I do hope Scream 2 sees a 4K release in-the-near future as well, as that I believe is a hugely underrated sequel.
Bonus Features:
A Bloody Legacy: Scream 25 Years Later— NEW!
Audio commentary by director Wes Craven and writer Kevin Williamson
Production featurette
Behind the Scenes (On the Scream Set / Drew Barrymore)
Q&A with Cast and Crew (What's Your Favorite Scary Movie? / Why are People so Fascinated by Horror Films?)
By: Marc Ferman