Frankenstein vs. The Mummy: DVD Review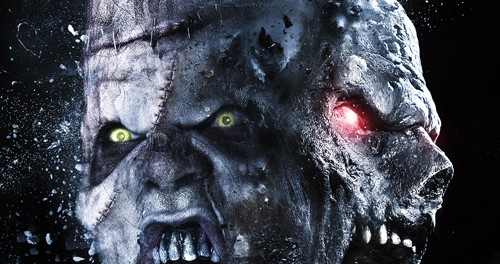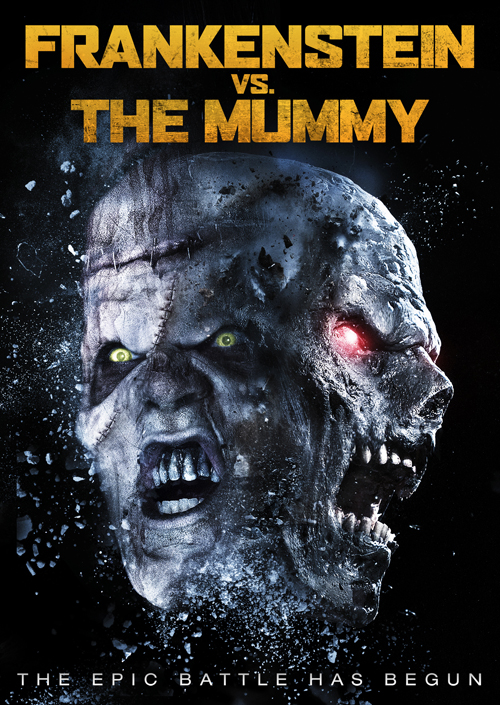 Arriving on DVD this week is "Frankenstein vs. The Mummy", directed by Damien Leone. Don't let cool looking DVD artwork and the title fool you. The two classic monsters with a modern update aren't even aware of each other's existence until the film's final 10 minutes. Everything leading up to the not-so-climactic confrontation is pretty idiotic to say the least.
To explain the film's story in a nutshell. Dr. Victor Frankenstein and Egyptologist Naihla Khalil are both medical university professors. Naihla discovered an ancient cursed mummy in Egypt and brought it back to the school. Victor just reanimated his first creature using random body parts and a brain from a guy he killed while defending himself.
Each have their own little back-story but I would say that of Frankenstein's monster is a bit more interesting since it possesses the brain of a perverted homicidal janitor that wants to get freaky with Naihla. As for The Mummy, well it just wants it's cursed soul to be released and it has no problem taking lives until that happens.
I was rooting for "Frankenstein vs The Mummy" to be good, or at least enjoyably awful. Unfortunately there is no enjoyment to be had here.
By: Marc Ferman