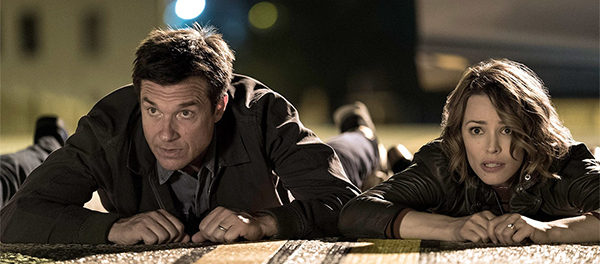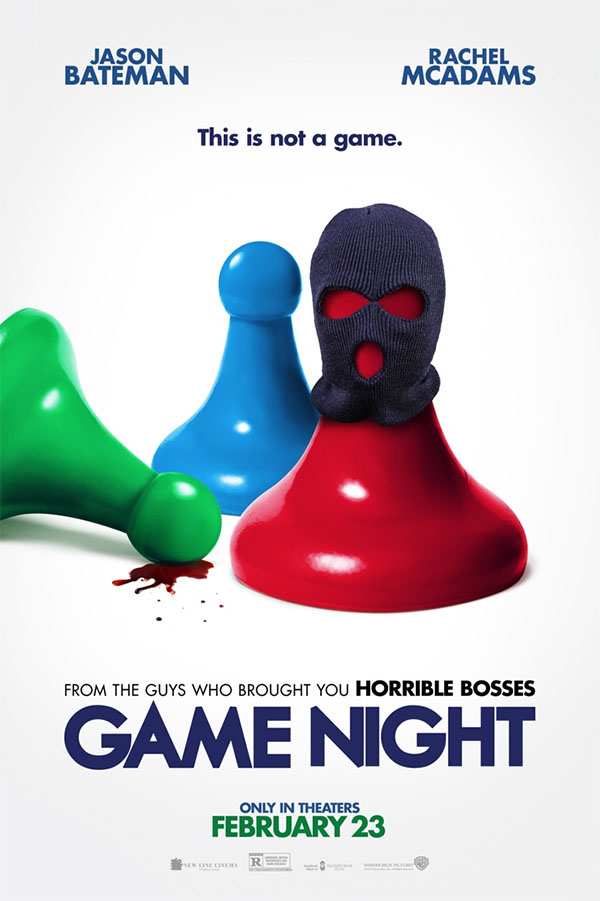 I didn't have high expectations going into "Game Night". Filmmakers John Francis Daley and Jonathan Goldstein only other feature film directorial effort was the unwatchable 2015 "Vacation" reboot.  The pair had some success with writing the two "Horrible Bosses" films as well as "Spider-Man: Homecoming", but with "Game Night", the screenplay was written by Mark Perez ("Herbie Fully Loaded", "Accepted"). Needless-to-say, there wasn't much to get excited about.  Surprisingly, "Game Night" manages to deliver quite a few laughs and is cleverer than I thought it could be.
The story begins with competitive gamers Max (Jason Batemen) and Annie (Rachel McAdams) falling in-love while playing against each other in a bar match. We see their love for games and each other blossom via a montage of game nights with their friends, leading up to the eventual proposal. Cut to present day, the couple find themselves having trouble getting pregnant and that could be due to the stress Gary feels about his more successful older brother Brooks (Kyle Chandler).
When Brooks is attacked and kidnapped during a game night, Max, Annie, and the rest of their friends think it's just part of the elaborate game that Brooks set up. They soon realize that it's not a game and real lives are at stake.  If you have seen the trailer, then you get the gist of what to expect. There are numerous outlandish sequences, one of my favorites being a tracking shot chase through a mansion in which the gamers are trying to escape with a Fabergé egg that they need to trade for Brooks' life.
What makes "Game Night" work is some of the sharp writing, especially in the film's first two acts.  Some of the lines in the film made me laugh harder than most of the actual physical comedy.  The supporting cast which include Lamorne Morris, Sharon Horgan, Bailly Magnussen, and Chelsea Peretti all do a good job rounding out this team of friends, but I have to say Jesse Plemons (who looks like he could be related to Matt Damon) is wonderful as the lonely neighbor Gary who just wants to be a part of the game night.  I also loved how overhead location shots would look like models until the camera zoomed in on a specific location. This made the world look like a giant board game from up above.
"Game Night" isn't perfect, as it loses some of its' momentum in the final act but if you are looking for some wit and good laughs, this is by far one of the funniest comedies I have seen in the theater in quite some time.
By: Marc Ferman