Ghost Ship (Collector's Edition): Blu-Ray Review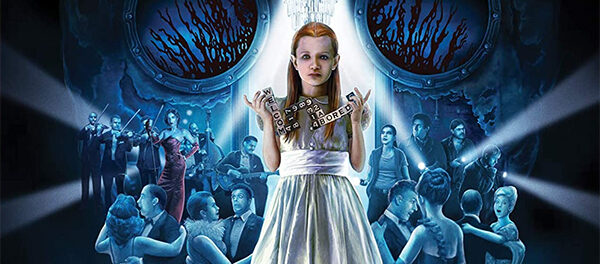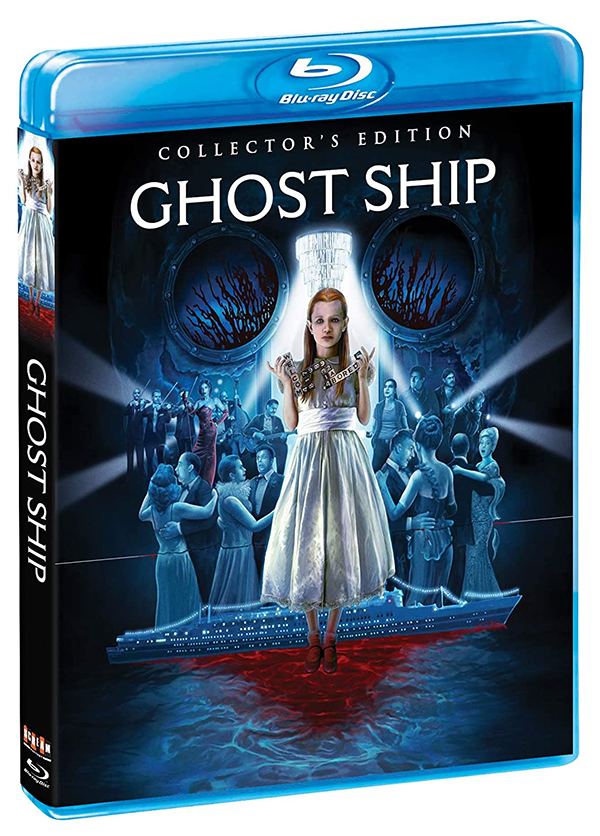 2002's Ghost Ship will always hold a special place in my heart. Not for the film itself but for where I viewed it upon its theatrical release.  I was living in Los Angeles at the time and there were just a few weeks left before I was to move back to Miami.  I realized that I had never seen a film inside the world famous Grauman's Chinese Theatre and I needed to make sure I went once before I moved back home.  Well, the only film playing there at the time, was Ghost Ship. The experience of sitting in that beautiful theater had much more of an impact than the film I was watching. However, I do regard the opening moments of Ghost Ship to be one of the best openings of a horror film ever created. Too bad, the rest of the film can't live up to that fantastic kick-off.
Arriving this week on Collector's Edition Blu-ray is Ghost Ship and despite not being very good, it is better than I remembered. Directed by Steve Beck (Thir13en Ghosts), the story centers on a salvage crew that discover a passenger ship that was lost-at-sea in 1962.  The crew consists of the Captain Sean Murphy (Gabriel Byrne), Epps (Julianna Margulies), Dodge (Ron Eldard), Greer (Isaiah Washington), Munder (Karl Urban) and Santos (Alex Dimitriades). While celebrating a recently completed job, the crew is approached by Jack Ferminan (Desmond Harrington), a weather service pilot who knows the exact location of the missing ship. In exchange for a cut of whatever is salvaged, he offers to takes them to the ship's location.
Once Murphy and team arrive at the rusted-out boat, they begin to see what they can salvage. It doesn't take long to discover hundreds of millions of dollars, worth of gold. That was something they did not expect to find, but neither were the ghosts that inhabit the boat, picking the team off, one-by-one.  Ghost Ship sports a pretty impressive cast, which includes a then-unknown Karl Urban. It also has some strong visuals, especially for the time and a great look and feel. The biggest problem is that even with everything is has going for it, the film isn't the least bit scary. As I mentioned before, the elaborate opening is a true masterwork and it saddens me that it wasn't part of a better film.  Still, for those who are fans of Ghost Ship, there are some cool new bonus features here, including new interviews with actor Isaiah Washington, producer Gil Adler, make-up effects supervisor Jason Baird and a new commentary with director Steve Beck. If you own the 2009 Blu-ray release, this is basically the same scan used for that disk, so the only reason to upgrade would be for the bonus content. Not having seen the 2009 release, I will say the transfer does look quite good.
Bonus Features:
NEW This Isn't Real – An Interview With Actor Isaiah Washington
NEW Dark Castle At Sea – An Interview With Producer Gil Adler
NEW Every Body On Board – An Interview With Makeup Effects Supervisor Jason Baird
NEW Audio Commentary With Director Steve Beck
Max On Set: Ghost Ship Featurette
Visual Effects Featurette
A Closer Look At The Gore Featurette
Designing The Ghost Ship Featurette
Secrets Of The Antonia Graza Clips
Mudvayne "Not Falling" Music Video
Theatrical Trailer
By: Marc Ferman