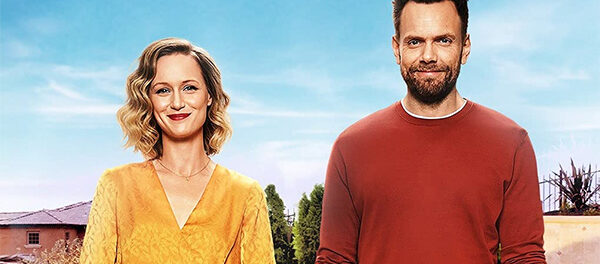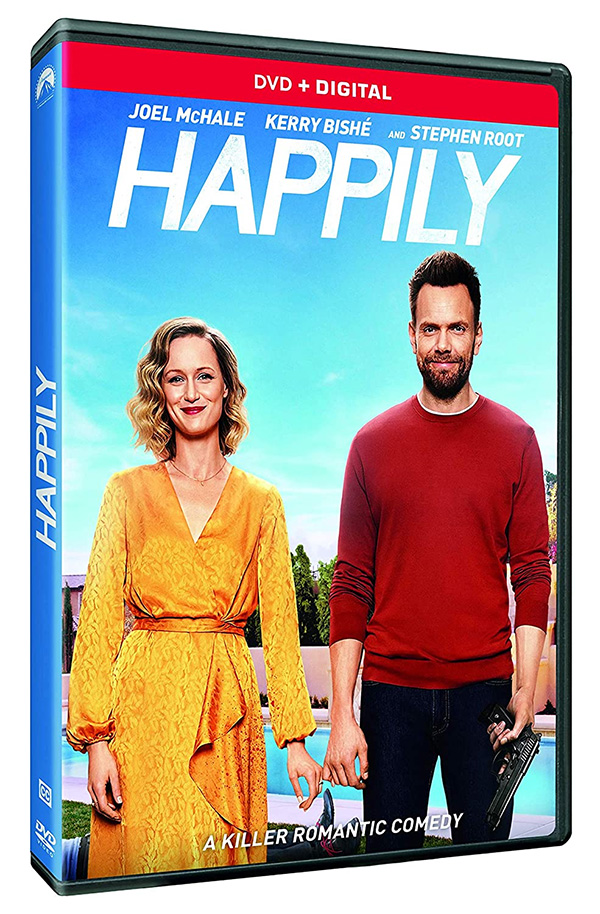 Writer/director BenDavid Grabinski makes his feature film debut with the clever-yet-uneven dark comedy, Happily. There is an impressive cast on display that includes Joel McHale, Kerry Bishé, Paul Scheer, Natalie Zea, Stephen Root, Charlyne Yi, Breckin Meyer, Natalie Morales and more.
Happily centers on Tom and Janet (McHale and Bishé respectively), two people who have been happily married for fourteen years. In fact, they have been so happy that it completely pisses off all their friends who are in not-so-happy relationships. Tom and Janet never fight and when they do have an argument, they forgive each other within minutes and don't hold onto any anger. They have sex with each other every day, multiple times a day. Even when they attend a house party, they make sure to slip into the bathroom for a quickie (which isn't all that quick). Their friends find is nauseating that the couple can't keep their hands or eyes off of each other, even while having dinner.
One day, a stranger (Root) shows up at Tom and Janet's home and informs them they they are both broken. There is something that every normal person has that makes couples grow tired of their companion over time. The stranger brings a couple of syringes with a green chemical and tells them that they need to be injected so that they can be fixed. Well, that ends with Janet killing the stranger and them burying the body. All of this before joining their not-so-good friends for a couple's weekend at a big, fancy house.
The first half of Happily is much more interesting then the second half. Once we begin to learn more about each of the friends, the less I became invested in the story. There are confrontations, people being jerks and some adultery going on, but it is how the story is wrapped up that left me underwhelmed. Still, there was a lot that I liked about the film and the cast is quite good. I was never bored, and it might be worth a watch for those who like a little sci-fi mixed with their dark comedy.
By: Marc Ferman