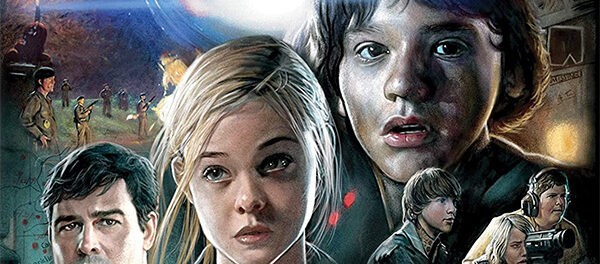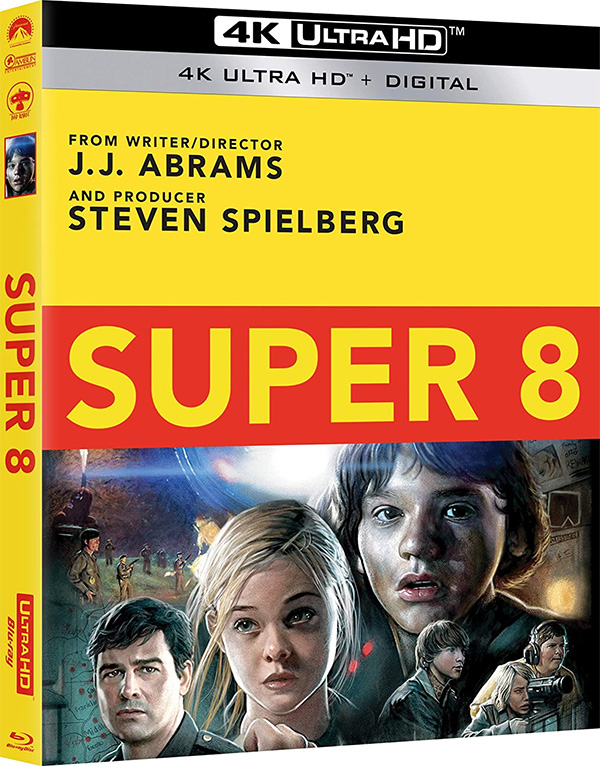 Arriving this week on 4K UHD is J.J. Abrams' 2011 throwback to 80's family sci-fi adventures, Super 8. Yep, we get this new disk, just-in-time for the film's 10th anniversary. Being a child of the 80's, I grew up on the films from Steven Spielberg, Joe Dante, Robert Zemeckis and Ron Howard. Each of those directors helped shape my love for cinema and J.J. Abrams' work over the years has shown just how much he has been influenced by them as well. Super 8 is a love letter to those who helped pave the way for his work today. It is also a wonderful piece of filmmaking in its' own right.
Set in the summer of 1979, Super 8 centers on a group of kids living in the small steel town of Lillian, Ohio. Joe Lamb (Joel Courtney) just lost his mother, due to an accident at the steel mill. His father, Deputy Jackson Lamb (Kyle Chandler) is left to raise Joe on his own. The rest of the kids are basically a small group of misfits, that are spending the remainder of the season working on a zombie movie with a Super 8 camera. Alice (Elle Fanning) agrees to star in the film, and even though Joe has a thing for her, Jackson forbids his son from spending time with her.  You see, Alice's father (Ron Eldard) was supposed to work the shift that took the life of Mrs. Lamb.
Now, I know Super 8 sounds like a kid drama so far, but that is just part of the story.  When a military train has an accident and derails, something scary escapes from one of the cars. We don't get an actual look at the mysterious creature until much later in the film, but by the havoc is causes the town, we know its not in a good mood and it's very big. Super 8 works so well because Abrams does a great job blending the emotional drama, the humor with the friends and the creature feature elements. He had a full grasp on what made the films that inspired his work. Sadly, we don't get many movies like this anymore, especially to share with others in a theater.
The new 4K Dolby Vision transfer is a true stunner. There is quite a difference here and worth the upgrade from a standard Blu-ray if you are a fan. The image is sharper and an example of just how incredible the film looks would be the train derailment. The cars are flying and exploding while the kids are running and ducking. The same sequence shows of the Dolby TrueHD 7.1 audio, which happens to be ported over from the Blu-ray. There was no need to upgrade the audio, as the one we have here is…as the Super 8 character would say, "Mint".  This release is definitely worth adding to your collection.
Bonus Features:
Commentary by J.J. Abrams, Bryan Burk, and Larry Fong
The Dream Behind Super 8
The Search for New Faces
Meet Joel Courtney
Rediscovering Steel Town
The Visitor Lives
Scoring Super 8
Do You Believe in Magic?
The 8mm Revolution
Easter Eggs
Deconstructing the Train Crash
Deleted Scenes
By: Marc Ferman