House of Wax (Collector's Edition): Blu-Ray Review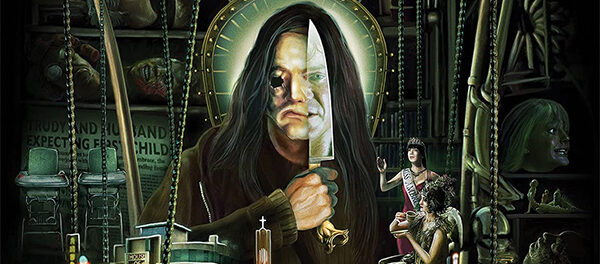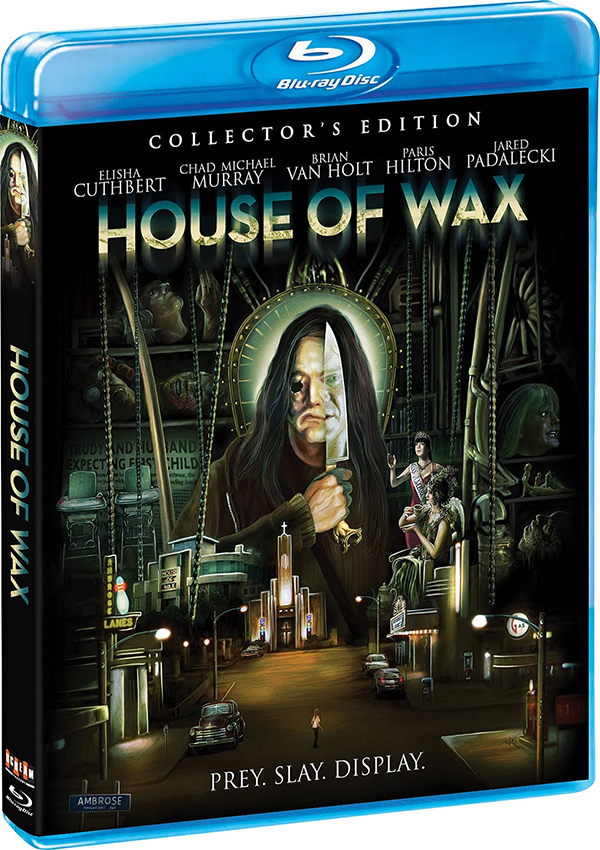 Director Jaume Collet-Serra has seen his career blossom quite nicely over the past fifteen years. Aside from just wrapping up filming on Black Adam, he has the Jungle Cruise about to hit theaters and prior to that, helmed a string of successful Liam Neeson action/thrillers and the surprise hit, The Shallows. However, the filmmaker got his big break with 2005's House of Wax remake, which was his feature film directorial debut.
The story follows a group of teens who find themselves stranded near a small town that isn't even on any map. At first, things simply seem quiet, but as Carly (Elisha Cuthbert) and Wade (Jared Padalecki) soon discover, they are in a ghost-town, and its' only residents are two deranged siblings that abduct people and cover them in hot wax, making them into wax figures. Those that are not displayed in the House of Wax, are scattered around town, like in the church or movie theater.
Pretty soon, Wade and Carly are joined by Dalton (Jon Abrahams) and Carly's brother Nick (Chad Michael Murray) and they all must try to survive and make their way out of the town before Bo (Brian Van Holt) and his brother Vincent have their way. Paris Hilton's casting was a big deal at the time and admittedly, her character is given one of the film's best deaths. Same can't be said for her love interest, Blake (Robert Ri'chard).
One of the best things about House of Wax is the film's climax, as the character's fight for their lives while that museum that is literally made of wax, melts around them.  It looks just as cool today as it did 16 years ago. Scream Factory has delivered a brand new 2K scan and it looks phenomenal.  Fans of the film should be pleased. We also get new interviews with Paris Hilton, Robert Ri'chard, as-well-as composer John Ottman and makeup effects artist Jason Baird. House of Was may be a mostly paint-by-numbers slasher, but it does have quite a bit of cool things going for it, making this release worthy of picking up.
Bonus Features:
NEW 2K Scan Of The Interpositive
NEW Die, My Darling – An Interview With Actress Paris Hilton
NEW The Tale Of Blake And Paige – An Interview With Actor Robert Ri'chard
NEW Organ Grinder – An Interview With Composer John Ottman
NEW To Me, They Live And Breathe – An Interview With Makeup Effects Artist Jason Baird
B-Roll And Bloopers Video Cast Commentary
From Location: Joel Silver Reveals The House Of Wax
Wax On: The Design Of House Of Wax
The House Built On Wax: The Visual Effects Of House Of Wax
Alternate Opening: Jennifer Killed
Gag Reel
Vintage Interviews With Cast And Crew From The Electronic Press Kit
Vintage Featurette
Theatrical Trailer
By: Marc Ferman