Almost Famous: Steelbook 4K UHD Review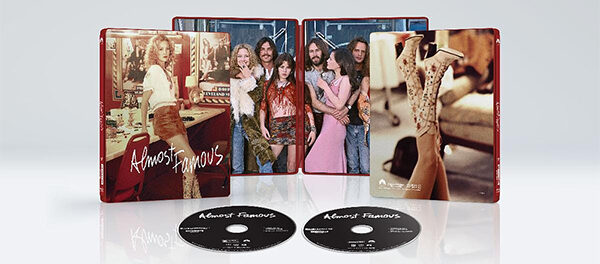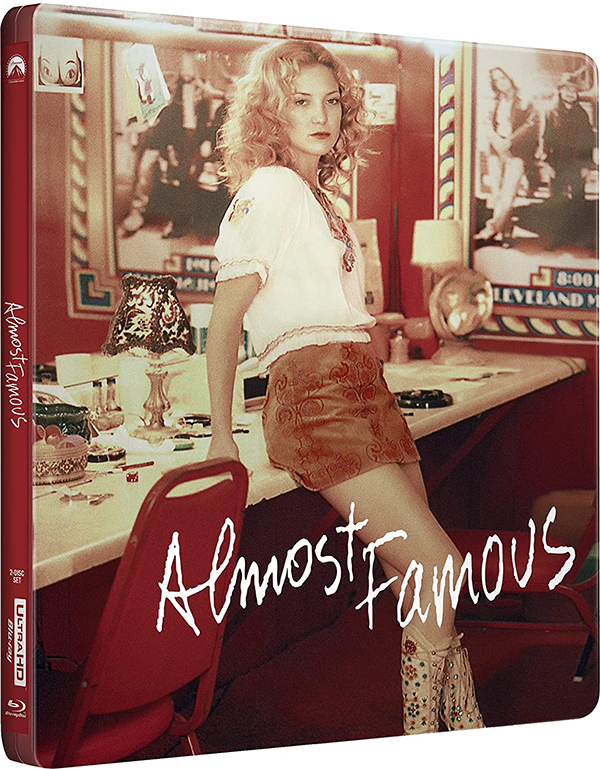 It's hard for me to pick my favorite Cameron Crowe film, but I will say that Almost Famous is in my top three for sure. This week we saw the 4K UHD release of the 2000 rock-drama and I can't believe the film is already over two decades old.  The remastering process of the theatrical and bootleg cut were supervised by Crowe, and based on the theatrical cut that I viewed, it looks absolutely, splendid.
Set in the 1970's 15-year-old William Miller (Patrick Fugit) has become absolutely enamored by his older sister's record collection that she left him before moving away from home. He wants to be a rock journalist and he gets his start after befriending another music journalist, Lester Bangs (Philip Seymour Hoffman). Assigned to write a piece on Led Zeppelin, circumstances lead William to the not-quite-as-famous band, Stillwater.
Now having a paid gig by Rolling Stone Magazine, William winds up going on tour with Stillwater and befriending the band, even though Lester told him not to. However, it is the young Penny Lane (Kate Hudson), that really catches William's attention. The problem is, she has a thing going with Stillwater's Russell Hammond (Billy Crudup), who the 15-year-old looks up to. William is under a lot of pressure from the magazine to finish the story, and each time he tries to interview bandmembers, he gets sidelined, which extends his time on the tour. His overprotective mother (Frances McDormand) is not having the easiest time with her teenager on tour and being around sex, drugs, and of course, rock-n-roll.
Will all that is going on, Almost Famous is still a simple coming-of-age story and Fugit was terrific in the lead. It is also great to see all these familiar faces pop-up through the film, like Jason Lee, Zooey Deschanel, Anna Paquin, Fairuza Balk, Jimmy Fallon, Riann Wilson, Jay Baruchel and more.
Presented in Dolby Vision, Paramount has done a remarkable job with this release. One thing that stands out is the film's soundtrack and you will find no complains from me with the DTS-HD 5.1 audio. There is also an extensive list of bonus features, a good chuck of them being new, like the Filmmaker Focus with Cameron Crowe.  If you are a fan, I highly recommend grabbing this disk.
Bonus Features:
Filmmaker Focus—Cameron Crowe on Almost Famous—NEW!
Casting & Costumes—NEW!
Rock School—NEW!
Extended Scenes—NEW!
Odds & Sods—NEW!
Audio Commentary with Cameron Crowe and Friends (Bootleg cut)
Intro by Cameron Crowe
The Making of Almost Famous
Interview with Lester Bangs (optional audio intro by Cameron Crowe)
Cameron Crowe's Top Albums of 1973
"Fever Dog" music video
"Loves Comes and Goes" (optional audio intro by Cameron Crowe)
Rolling Stone Articles (optional audio intro by Cameron Crowe)
B-Sides (optional audio intro by Cameron Crowe)
Cleveland Concert (optional audio intro by Cameron Crowe)
"Small Time Blues"
Stairway (optional audio intro by Cameron Crowe)
Script
Theatrical Trailer
Hidden Talent (Unhidden Easter Eggs)
By: Marc Ferman