How to Train Your Dragon: The Hidden World – Movie Review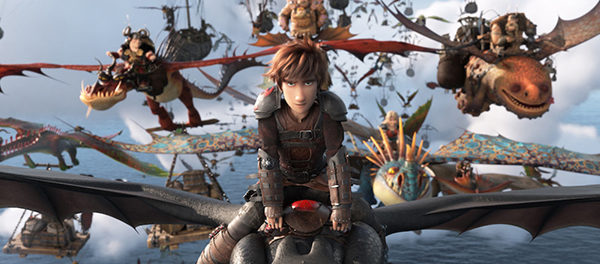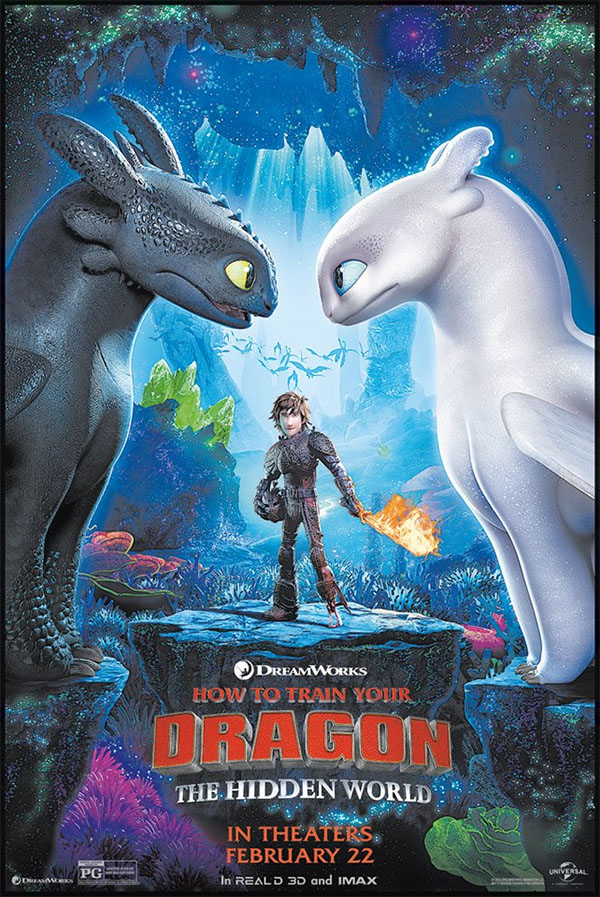 The "How to Train Your Dragon" series comes to a close with the third and final chapter, "The Hidden World".  Granted, I rarely buy into a film's marketing when they heavily promote that it will be the last one.  After-all, if this film makes a huge profit, the studio may decide to figure out a way to keep the series going. Hopefully they will stick with the original plan because "The Hidden World" ends things on a pitch perfect note, thanks to the return of writer/director Dean DeBlois.
Now a bit older, Hiccup (voiced by Jay Baruchel) has turned his home into a place where humans and dragons live in chaotic harmony. However, when dragon hunter, Grimmel (voiced by F. Murray Abraham) discovers that there is one last night fury out there, he will stop at nothing to capture and kill it. Of course, that Night Fury is Hiccup's dragon, Toothless.  Grimmel has a plan to separate Hiccup from his dragon, that is by introducing Toothless to a female Light Fury dragon.  Yep, Toothless falls in love at first sight and some of the best moments in "The Hidden World" are when the two dragons are getting to know each other. Toothless' awkwardness around the female dragon is sweet and quite funny.
The first quarter of "The Hidden World" is a bit messy. The dragon rescues sequence isn't all that interesting and Hiccup's friends are more annoying this time around than anything.  However, there is one truly hilarious scene in which Ruffnut (voiced by Kristen Wiig) is taken prisoner by Grimmel and her inability to stop talking simply annoys the hell out of him. That got a huge laugh out of me.
Where "The Hidden World" really shines is in the film's final act and if you are anything like me, you might find yourself tearing up at the end.  They could not have ended this thing any better, I just wish the whole film was as good as its' closing moments. If you are a fan of the first two "How to Train Your Dragon" films, then going to see the third is a no-brainer. You may like it, you may love it, you may think it's just ok, but I am confident you will be as satisfied as I was with the story's conclusion.
By: Marc Ferman