I'm Dangerous Tonight: Blu-Ray Review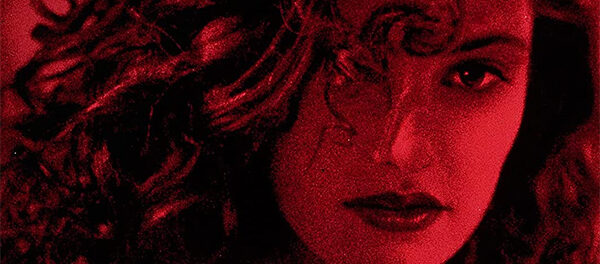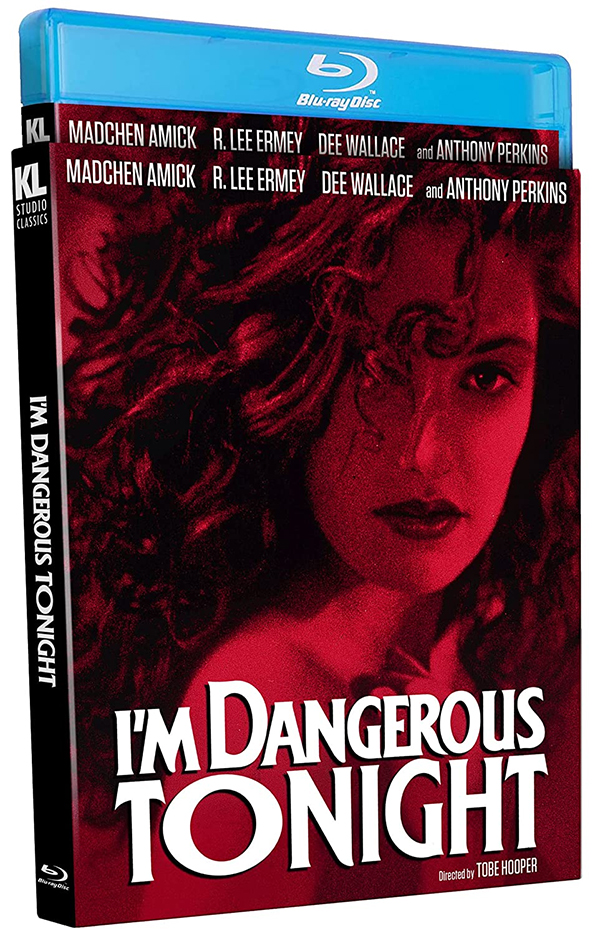 The late genre filmmaker Tobe Hooper will probably always be best known for delivering the two best films in The Texas Chainsaw Massacre franchise, as-well-as Poltergeist. While his sci-fi/horror films Lifeforce and Invaders from Mars were not nearly as successful, they are still fondly remembered by many 80's horror fans. In 1990, Hooper gave us two features, first was the theatrically released, Spontaneous Combustion, which was a box office bomb, that I still enjoyed. That was followed by the made-for-TV horror film, I'm Dangerous Tonight. Up until now, I believe this was the only Tobe Hooper film I had never seen. I somehow missed it entirely. This week, Kino Lorber is releasing the movie on Blu-ray for the first time with a brand new 2K Master.
I'm Dangerous Tonight opens with the college museum receiving an ancient Aztec coffin, containing human remains, along with a red cloak. Unfortunately, after the college professor picks up the cloak, he goes on a rampaging killing spree, that starts with a school security guard and ends with the professor's wife and then himself.
Amy (Mädchen Amick) has a lot on her plate. Aside from being a full-time college student, she has to take care of her grandmother, as well as tend to her aunt and cousin who took her in after Amy's parents died. To make matters seem even more hopeless, Amy won't get more than a few hundred dollars from her parent's estate, which means she will be stuck living with the family that clearly is taking advantage of the situation.  Amy's problems reach another level when she discovers the cursed red cloak in a trunk she purchased at a yard sale. In love with the fabric, she decided to make it into a dress. Once she slips into it, the sweet, quiet Amy is no more.
Amy's love interest Eddie (Corey Parker) had his own experience with the fabric, which caused him to get way too aggressive with a sword during a play rehearsal. Yet, that doesn't stop him from wanting to see Amy in that dress as often as possible. While Amy never actually goes on a killing spree, the evil fabric does claim its' share of victims. As a made-for-television feature from 1990, it isn't a very graphic film, especially for Hooper. I'm Dangerous Tonight has an impressive supporting cast that includes R. Lee Ermey, Dee Wallace and of course Anthony Perkins.
I'm Dangerous Tonight falls in the entertainingly forgettable category and is definitely not the worst feature from the late filmmaker. As mentioned, I had never seen this film previously, but the new 2K master looks quite good. There are also new commentaries, as-well-as previously released extras.  If you are a fan of Tobe Hooper, this release may be worth checking out.
Blu-ray Extras:
Brand New 2K Master
NEW Audio Commentary with Kristopher Woofter and Will Dodson, Editors of American Twilight: The Cinema of Tobe Hooper
NEW Audio Commentary by Filmmaker/Historian Michael Varrati
DEVIL IN A RED DRESS: Interview with Actress Dee Wallace
SEEING RED: Interview with Director of Photography Levie Isaacks
MAKING I'M DANGEROUS TONIGHT: Behind-the-Scenes Footage with Optional Commentary by Videographer Stan Giesea, Moderated by Filmmaker Michael Felsher
A DRESS TO BRING OUT THE DEVIL IN YOU: A NEW Video Essay by Filmmaker and Programmer Chris O'Neill
I'M DANGEROUS TONIGHT – Video Trailer
Optional English Subtitles
By: Marc Ferman