Invasion U.S.A.: Blu-Ray Review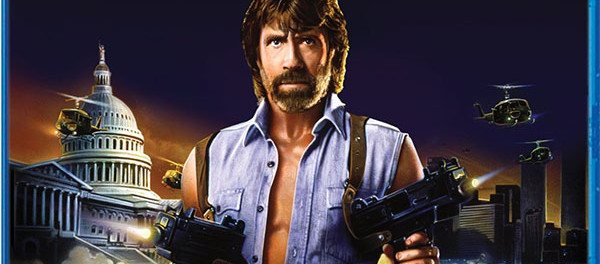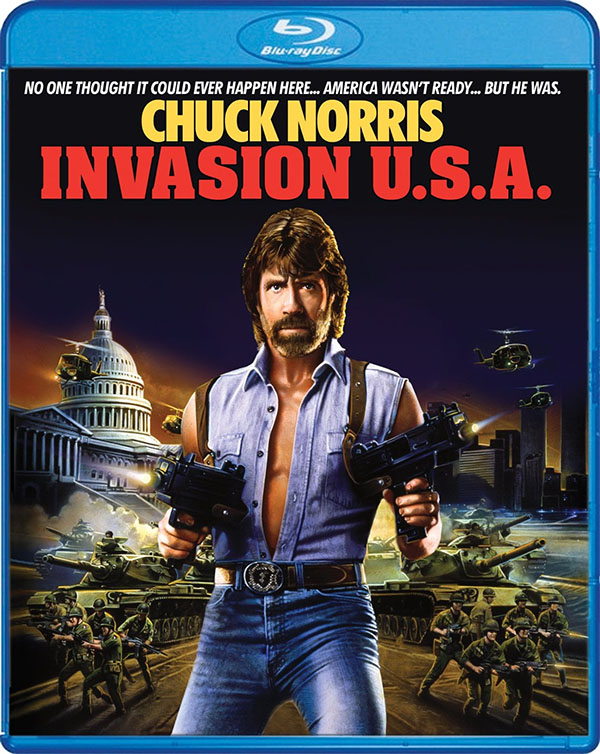 Growing up in Miami, Florida and being a fan of Cannon Films, "Invasion U.S.A." hold a special place in my heart. Not only is is arguably one of the best films starring Chuck Norris, but it takes place in Miami and I get to see him kicking ass at some of my old stompping grounds. This of course doesn't make for great cinema, but it's still quite fun after more than 25 years. This week, "Invasion U.S.A." arrives on Blu-ray, courtesy of Shout! Factory.
When Soviet agent Rostov (Richard Lynch) leads and army of terrorist mercenaries on an invasion of the United States, it is up to one-man-army Matt Hunter (Norris) to stop them. Although it is the U.S. being invaded, the Cannon Films budget has the war primarily take place on the streets, malls and beaches of Miami. Directed by Joseph Zito ("Missing in Action", "Friday the 13th: The Final Chapter"), "Invasion U.S.A." has plenty of action but one of the most impressive aspects of the film would be the massive amount of extras/miliarty vehicles/tanks/choppers used for in the final act.
Sure the acting is terrible, and the dialogue is even worse, but that doesn't matter. All that matters here is that it is fun. For fans of "Invasion U.S.A", this release is worth grabbing for the new bonus features alone. For those of you who might not remember, a sequel was released the following year titled "Avenging Force", in which Michael Dudikoff took over the role for Norris.
Bonus Features
• NEW Audio Commentary By Director Joseph Zito
• NEW Loose Cannons – An Interview With Screenwriter James Bruner
• NEW Cannon Carnage: The Make-up Effects Of Invasion U.S.A. – Interviews With Special Effects Makeup Artists Howard Berger, Greg Nicotero And Tom Savini
• Theatrical Trailer
• TV Spot
• Still Gallery
By: Marc Ferman