SXSW 2016 Film Festival Recap (Part 1)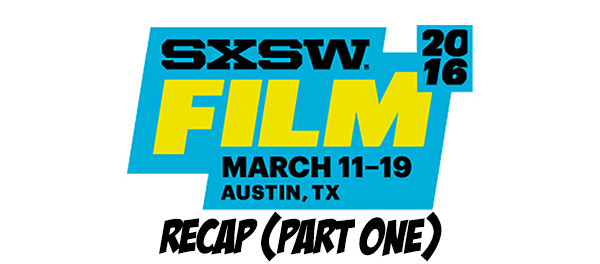 Another year at SXSW and just like the previous years, I had a blast. I absolutely love this festival.
Because I see so many films during the festival, my recap consists of micro-reviews. I do not go into details about each film, I just give my simple impression of each one I have seen and try to keep them at no more than two paragraphs.
I caught a bunch of films this year during SXSW so I decided to post this recap in multiple parts.
Without further adieu, here are the first five SXSW 2016 flicks
EVERYBODY WANTS SOME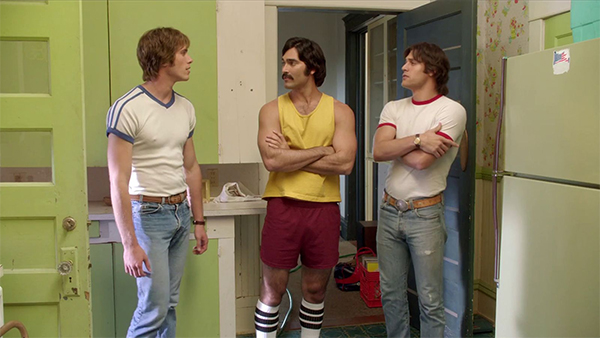 "Everybody Wants Some" is being called Richard Linklater's spiritual sequel to "Dazed and Confused".  I would say that is pretty accurate. Taking place during the weekend before the start of their college semester, a group of baseball players explore their new found freedoms in what just might be the best weekend of their lives.
"Everybody Wants Some" may not be one of Linklater's best films but it still manages to be a whole lot of fun.  It truly feels like a product of the 80s.  The problem is that it runs on a bit too long and loses steam in the final twenty minutes.  However, there are enough laughs and enjoyable characters to make this worth watching.
DON'T BREATHE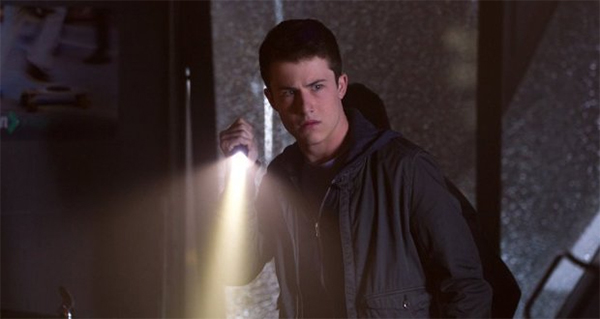 Director Fede Alvarez follows up his 2013 remake of "Evil Dead", with the wildly entertaining thriller, "Don't Breathe".  When three teens break into the home of an old blind man (Stephen Lang), they soon realize that he is not as helpless as they assumed. Soon the tables are turned and he is now hunting them.
"Don't Breathe" is exceptionally well executed. Everything from the look of the home and neighborhood to the casting is perfect.  It is however the direction by Alvarez that is the real star here. The camera work is just fantastic.  There are some similar elements to Wes Craven's "The People Under the Stairs", but this is a completely different film with a different tone.  It is a must see for horror-thriller fans.
TEENAGE COCKTAIL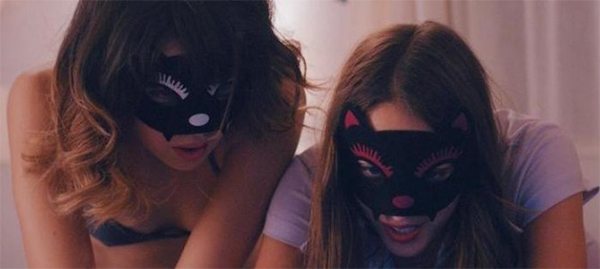 John Carchietta's "Teenage Cocktail" centers on two small town teenage girls that dream of running away to New York.  Annie (Nichole Bloom) and Jules (Fabianne Therese) whose attraction to each other is instantaneous use the internet and their sexuality to raise money for their big move.  When their high school learns of their activities, the girls decide to meet their biggest fan, Frank (Pat Healy) for an in-person sexual experience.  Unfortunately that leads them into bigger troubles.
The chemistry between Bloom and Therese is easily the film's strongest element.  Unfortunately the rest of "Teenage Cocktail" is way too tame for the subject matter.  I really wanted Carchietta to push the boundaries and he just doesn't go far enough.
MIDNIGHT SPECIAL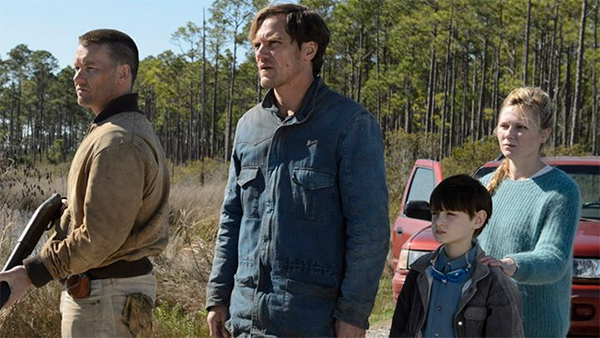 Writer/director Jeff Nichols ("Take Shelter", "Mud"), goes sci-fi with his latest, "Midnight Special", which stars Michael Shannon, Joel Edgerton, Kirsten Dunst, Adam Driver, Sam Shepard, and Jaeden Lieberher.  After learning of his son's special abilities, Roy (Shannon) and his childhood friend Lucas (Edgerton) take the young boy Alton (Lieberher) across country. They are trying to distance themselves from an extreme religious group led by Calvin Meyer (Shepard) as well as the government. Their first stop is to pick up Alton's mother Sarah (Dunst).  It turns out that Alton may not actually be of Earth and he is being drawn to a specific location where he will find the answers he is looking for.
Nichols has gained many fans from his film "Take Shelter", although I am not one of them.  He is a strong filmmaker but I feel his work thus far suffers from serious pacing issues.  "Midnight Special' starts off strong and has an amazing cast, but it just moves along way too slowly and the reveal in the final act just didn't work at all for me.  It felt like it belonged in a totally different film.  Fans of Nichols other films might find plenty to like about his latest. I just found myself disappointed.
DEMOLITION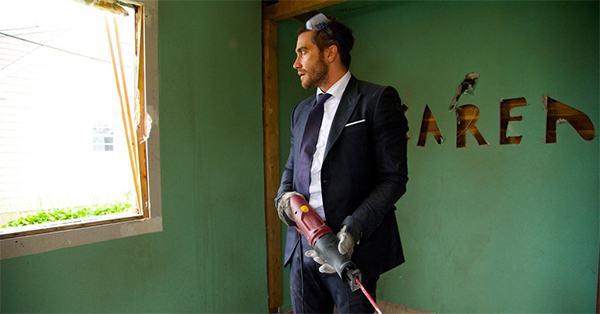 After losing his wife in a car crash, successful investment banker Davis Mitchell (Jake Gyllenhaal) finds himself in a downward spiral.  He is having a great deal of trouble coping with his grief. Instead of reaching out for professional help, he writes numerous letters to a vending machine company that cheated him out of a snack.  Customer service rep Karen Moreno (Naomi Watts) decides to call Davis at home in the middle of the night after reading his letters.  The two wind up talking quite a bit before they actually meet in person.
Davis also takes advice from his boss and the father of his late-wife (Chris Cooper) quite literally by taking apart his life and fixing it.  This includes demolishing his fancy home.  He also befriends Karen's son Chris (Judah Lewis), who seems wise beyond his years.
"Demolistion" is filled with great performances and the direction by Jean-Marc Vallée is solid.  Most importantly the story doesn't go in the expected direction which I was thankful for.  This is definitely worth checking out.
PEE WEE'S BIG HOLIDAY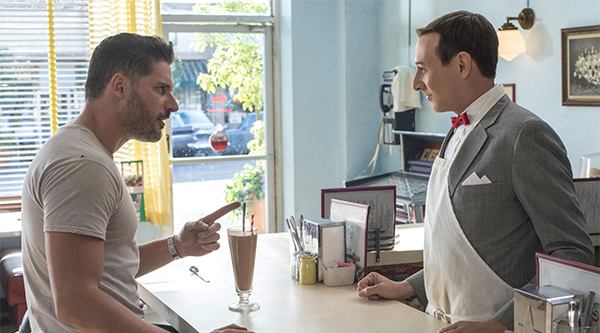 I still love Pee Wee after all these years.  "Pee Wee's Big Adventure" was one of my favorite films from the 80's and though I found "Big Top Pee Wee" less enjoyable.  I have to say, Paul Reubens team-up with Judd Apatow and Paul Rust was a stroke of genius.  I knew that "Pee Wee's Big Holiday" would be premiering on Netflix the following day but the chance to see his latest adventure on the big screen in a theater filled with fans and an introduction from Paul was just too good to pass up.
In his new film, Pee Wee never leaves his hometown. He loves it there. He has his job, his friends and his band.  However, when his band breaks up, Pee Wee isn't all too happy.  When movie star Joe Mangeniello (playing himself) shows up, he turns out to be Pee Wee's kindred spirit. It doesn't take Joe long to invite his new friend to his birthday party in New York, and that is where Pee Wee's holiday begins.
Much like "Big Adventure", Pee Wee get himself into a handful of unique situations and he meets some interesting people along the way.  One of the funniest scenes takes place at a snake farm.  As Great as Paul is here, it is Manganiello who really steals the show.  He is absolutely hilarious.  The writing is also very sharp, thanks to the pairing of both Pauls.   If you have Netflix, make sure to check this one out.
By: Marc Ferman
See Part 2 here
See Part 3 here