SXSW 2016 Film Festival Recap (Part 2)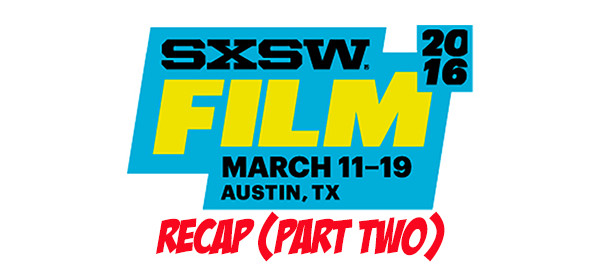 Here is part 2 of my SXSW Film Festival Recap
KEANU (Work-in-Progress)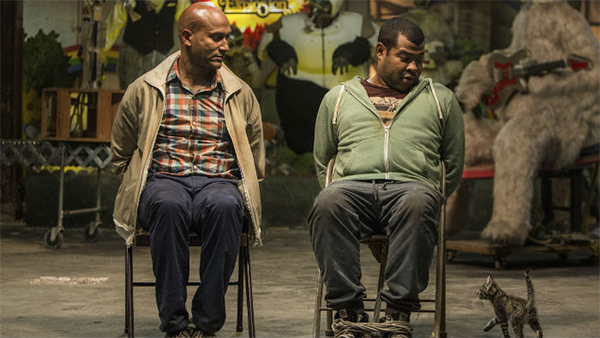 Keegan-Michael Key and Jordan Peele of Comedy Central's "Key & Peele", make their jump to the big screen with, "Keanu". Before I share my thoughts on "Keanu", must point out that what we were shown was a work-print. That means that they are still working on the film and there could still be some editing done before it is released next month.
When two friends (Key and Peele respectively) find out that their kitten, Keanu was taken by a local gangster (Method Man), they pose as a pair of vicious killers in order to make a deal to get him back.  They soon find themselves way over their heads.
The opening sequence in "Keanu" is easily it's best, when we see the adorable kitten running through the middle of a gun fight in slow motion. It is amazingly executed.  I just wish there were more than just a couple scenes like that within the film.  It is impossible not to fall in love with the kitten from the very start.  As for the comedy, "Keanu" is amusing but being a fan of their series, I honestly expected it to be funnier.  As I said, it was a work-print, so some tighter editing could fix some of the film's issues.  We shall see upon its release.
AMERICAN FABLE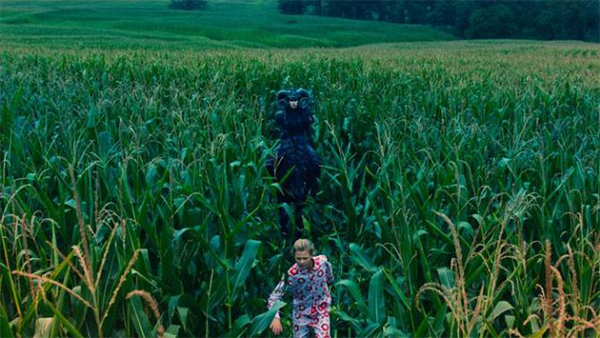 Writer/ director Anne Hamilton's "American Fable" is a fairytale-thriller set in the 1980s rural midwest.  When 11-year-old Gitty (Peyton Kennedy) discovers that the missing business man (Richard Schiff) locked away in her family's silo in order to save their farm, she must choose between saving the man or siding with her family.
Gitty befriends Jonathan (the man in the silo), and as she gets closer to him, the harder it becomes for her to leave him in there.  Gitty's brother Martin (Gavin MacIntosh), has absolutely no problem with leaving Jonathan right where he is and isn't afraid to cause harm to his little sister in order to make things go smoothly.
"American Fable" is a strong thriller with great performances.  Unfortunately the fairytail elements within Gitty's imagination would take me out of the story which was not a good thing.  I wish Hamilton decided to go with a straight thriller and leave the fable elements out. Ultimately there is a very good film here, but there could have been a great one.
HARDCORE HENRY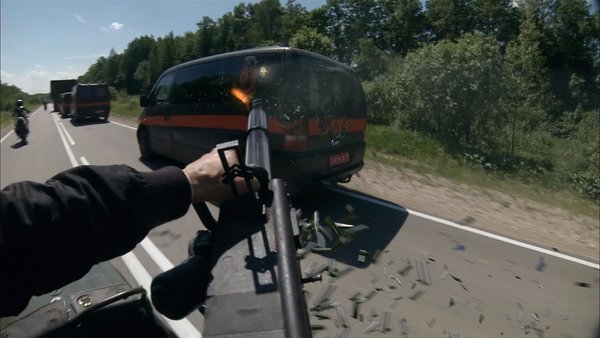 Ilya Naishuller's "Hardcore Henry" is unlike anything I had seen before.  The trailers for the film are 100% accurate.  If you were like me, you probably thought that this film was going to rock. Unfortunately what I got was a 96 minute version of the trailer that gave me a pounding headache by the end of the film.
"Hardcore Henry" is essentially a live-action first-person video game that is absolutely relentless. It never slows down, it just keeps on going.  To make matters worse, the main character doesn't even speak.  Don't get me wrong, there are plenty of cool things going on in the film, but after about twenty minutes, I was pretty much done.  Sharlto Copley is amazing however, showing up as multiple versions of the same character and he has a musical number that kicks some serious ass.  If you can't resist the temptation to see "Hardcore Henry", do yourself a favor and sit as far back from the screen as you possibly can.
LITTLE SISTER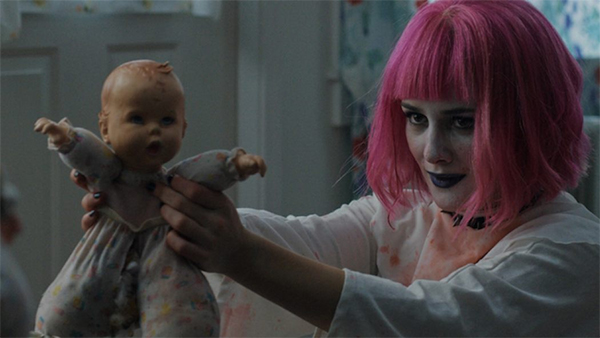 Writer/ director Zach Clark's "Little Sister" centers on soon-to-be Nun, Colleen Lunsford (Addison Timlin).  When Colleen learns that her older brother Jacob (Keith Poulson) is back home after being seriously injured in the war, she heads back home for a week to see him and reconnect with her parents (Ally Sheedy and Peter hedges respectively).
It's been years since she has seen her family and the reunion is not smooth sailing.  Jacob has become a recluse, locked away in his room. His disfigurement has him afraid of being seen.  Colleen is intent on being there for her older brother, even though he has no desire to be around anyone at first.  Colleen's parents Joani and Bill still don't quite get their daughter's life choices and that still frustrates her.
"Little Sister" is filled with great performances, most notably from Timlin who really does a great job here.  It's also nice to see a dramatic-comedy about a dysfunctional family that doesn't go off the rails.
By Marc Ferman
See Part 1 here
See Part 3 here