SXSW 2016 Film Festival Recap (Part 3)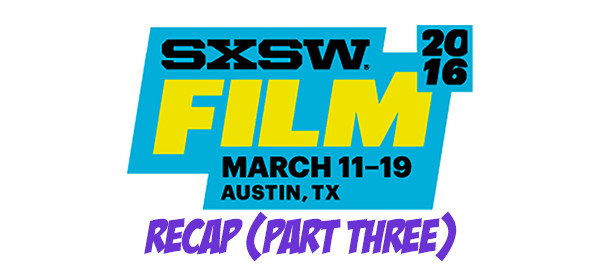 Here is part 3 of my SXSW film festival recap
MY BLIND BROTHER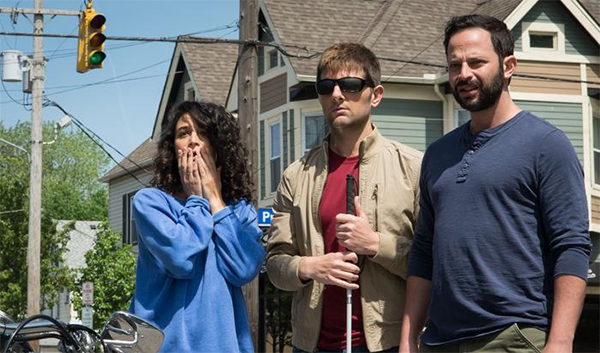 Jenny Slate, Zoe Kazan, Adam Scott, and Nick Kroll star in writer/director Sophie Goodhart's "My Blind Bother", the entertaining indie-comedy about the rivalry between brothers.
Bill (Kroll) has spent his life at the side of his athletic blind brother Robbie (Scott). When Robbie runs a marathon, Bill spends his free time training with his brother and then running the race with him.  As if Bill wasn't frustrated enough, things get even more tense when the girl he likes, Rose (Slate) winds up dating Robbie.  To top things off, Rose is also assisting Bill in training Robbie to swim across a lake.
Scott seems to have built a career on playing the pain-in-ass sibling, but that is fine with me.  He is good in that role.  Kroll is naturally funny and it's nice to see him get the lead in a film.  Slate is also great here.  If you like the cast, chances are you will like "My Blind Brother".
WAR ON EVERYONE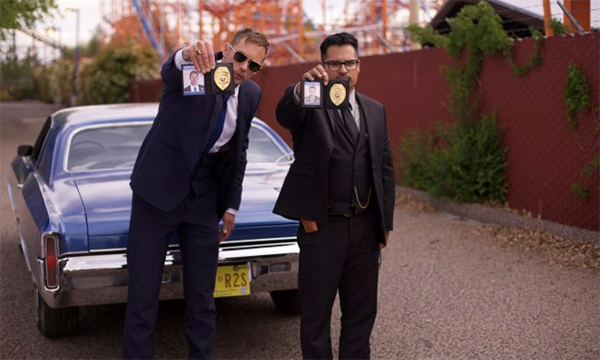 Writer/director John Michael McDonagh wants to shock his audience with the corrupt cop dark-comedy, "War on Everyone". For the most part, he does a commendable job delivering an amusingly crazy story about a couple of guys getting in way over their heads.
Two of the dirtiest cops in New Mexico, Terry (Alexander Skarsgård) and his partner Bob (Michael Peña) have their hands in just about everything.  Unfortunately for them, they just tried to rip off Lord James Mangan (Theo James), a criminal who isn't to be messed with.
"War on Everyone is funny, but the big issue here is that the much of the humor becomes redundant.  Because of this, the film falls flat by the midway point.  Thankfully, Skarsgård and Peña's chemistry is so good, that the film still manages to move along nicely.
DON'T THINK TWICE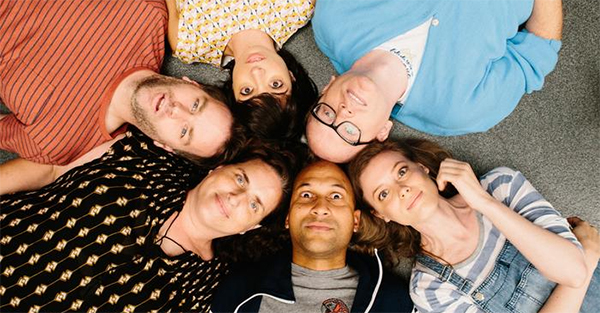 Definitely one of my favorite films at SXSW this year is the Mike Birbiglia comedy "Don't Think Twice". Pulling triple duty at writer, director, star, Birbiglia puts together a smart and funny film about a New York improv group and the jealousy that follows when one of them lands a TV show. Keegan-Michael Key, Gillian Jacobs, Chris Gethard, and Kate Micucci join Mike Birbiglia in this really funny indie-comedy. This is a definite must-see.
By: Marc Ferman
See Part 2 here
See Part 1 here