Kalifornia (Collector's Edition): Blu-Ray Review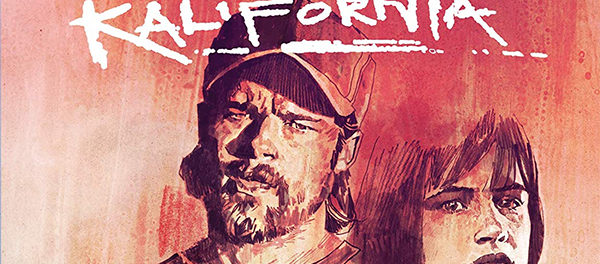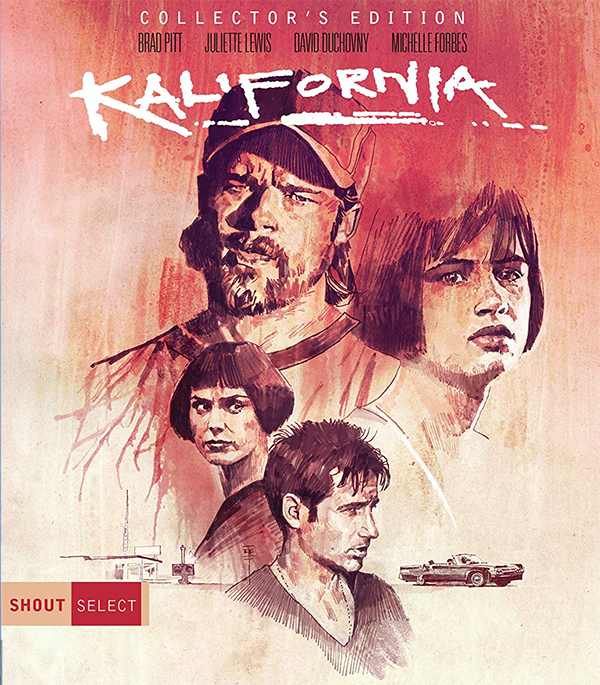 Arriving on Collector's Edition Blu-ray this week is Dominic Sena's feature film directorial debut, "Kalifornia", starring Brad Pitt, Juliette Lewis, David Duchovny and Michelle Forbes. I had not seen this one since its' theatrical release back in 1993 and I completely forgot how good it is.  The stand-out's here are Pitt and Lewis for sure.  It wasn't until about a year prior to the film's release when Pitt started to make a name for himself in Hollywood with "Thelma & Louise" and "A River Runs Through it". In "Kalifornia" he was given a chance to really shine. Unfortunately, the film wound up becoming a bomb when it was released.
This may not be the first time "Kalifornia" has been released on Blu-ray, but it is the first time the film's original theatrical cut has been released.  Shout! Factory has also included a new interview with Dominic Sena.  If you are a fan of the cast as well as strong thrillers, then I highly recommend taking this road trip from hell.
Bonus Features
Theatrical Cut for the First Time on Blu-ray
NEW Interview with Director Dominic Sena
Includes Both the Theatrical Cut and The Unrated Cut
Original Featurette
Cast Interviews
Trailers and TV Spots
By: Marc Ferman