The Standoff at Sparrow Creek: Blu-Ray Review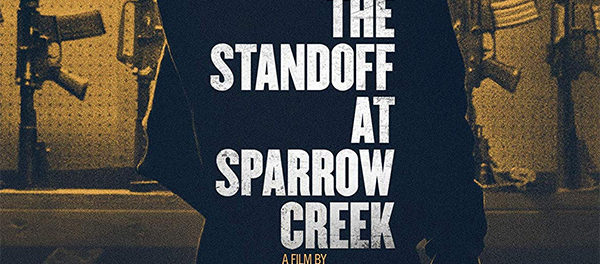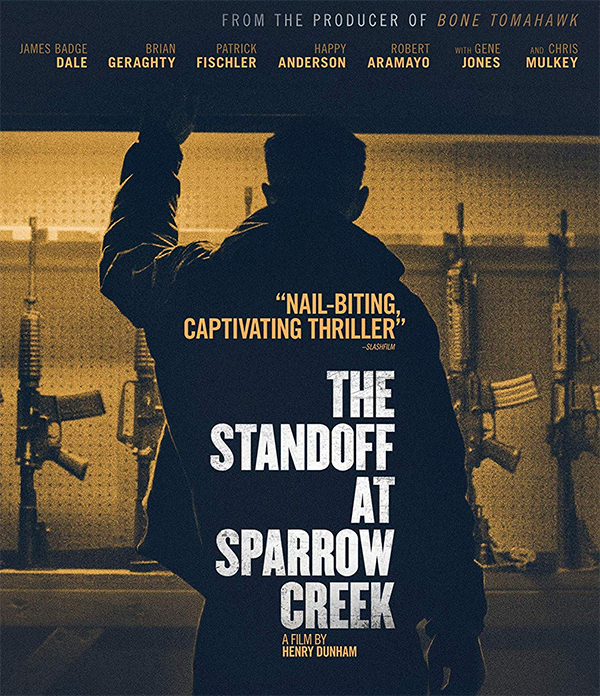 Arriving on Blu-ray this week is writer/director Henry Dunham's feature film debut, "The Standoff at Sparrow Creek". If you are a fan of crime-thrillers, Dunham has crafted an atmospheric, moody one here that sets the right tone, but moves along a bit too slowly. This is an 88-minute feature that feels about 30 minutes longer.
The story centers on a militia that are hiding out in their warehouse after a mass shooting at a police funeral.  The leader, Ford (Chris Mulkey) believes one of his own militia is responsible for the shooting and he tasks Gannon (James Badge Dale) to question each member. Being that Gannon was a former cop, he is the most qualified. During the questioning, Gannon discovers a secret about his friend Noah (Brian Geraghty) that he needs to protect from the rest of the group.
Much of the film's runtime deals with Gannon trying to figure out who was behind the shooting.  The problem with "The Standoff at Sparrow Creek" is that it lacks tension.  The dialogue is not all that interesting either.  However, the supporting cast that includes Patrick Fischler, Happy Anderson, Robert Aramayo and Gene Jones, all hold their own.  Dunham is an interesting filmmaker and one that I look forward to seeing more from in the future. "Sparrow Creek" may not have completely worked for me but it is still very impressive for a first-time feature director.
By: Marc Ferman