Lady of the Manor: Blu-Ray Review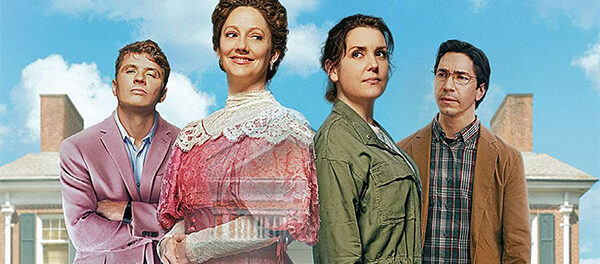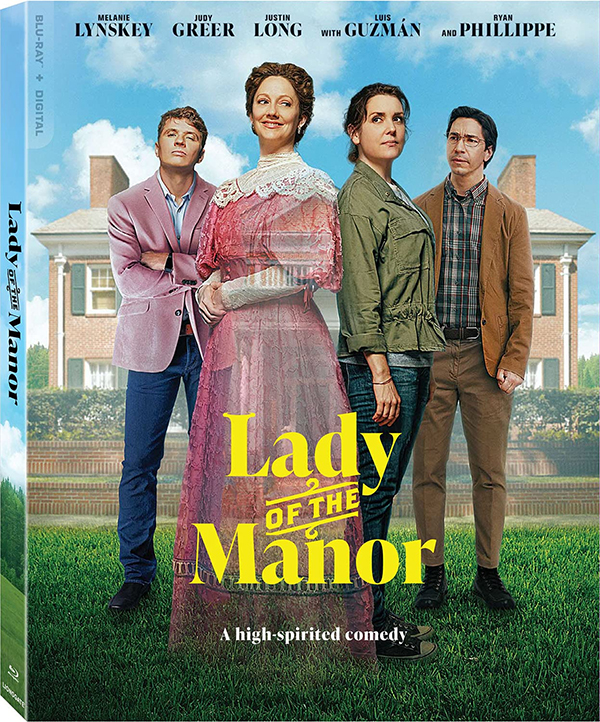 Justin Long and his brother Christian Long make their feature film directorial debut with the supernatural comedy, Lady of the Manor, now available on Blu-ray and DVD. The siblings also co-wrote the screenplay, which was their first since 2013's A Case of You. There is a lot of talent on screen with a cast that includes Melanie Lynskey, Judy Greer, Luis Guzmán, Ryan Phillippe and of course Justin Long. The problem is, some favors must have been called in to get this team together, because Lady of the Manor is absolutely, dreadful.
The story kicks off in 1875 when Lady Wadsworth (Judy Greer) takes a tumble to her death down a flight of stairs (which was obviously caused by her husband). Cut to present day, an aimless drug delivery person named Hannah (Lynskey) has just suffered a series of misfortunes. Not only was she mistakenly arrested for sexually soliciting a minor when delivering drugs to the wrong house, but she had those drugs on her which made the offense that much worse. On top of that, her boyfriend broke up with her.
Soon Hannah gets offered the job and housing by Tanner (Phillippe), the spoiled son of a Georgia politician. Her new career is it guide tours in-character as Lady Wadsworth, in the manor she died in. Tanner however doesn't care if she Hannah is right for the job, he just wants to sleep with her. In the meantime, there is a nice college history professor named Max (Justin Long) who might have a thing for Hannah's simplistic ways. There is this absurd love triangle in which nobody actually really likes each other. Any relatable character is off to the side with little to do. A perfect example would be Nia (Tamara Austin) who is a worker at the Manor. Her character plays a more important role in the final act but even that can't save this movie.
Lady of the Manor is filed with some terrible writing and some of the laziest performances that I have seen from the cast.  Phillippe is basically playing an older version of his Cruel Intentions character and always reliable Greer is not the least bit amusing as Lady Wadsworth, whose spirit comes back and only Hannah can see her. This could be one of the worst films
By: Marc Ferman