Last Looks: Blu-Ray Review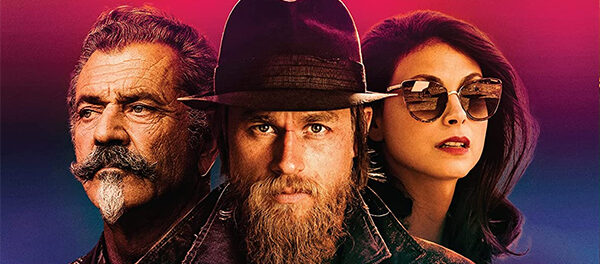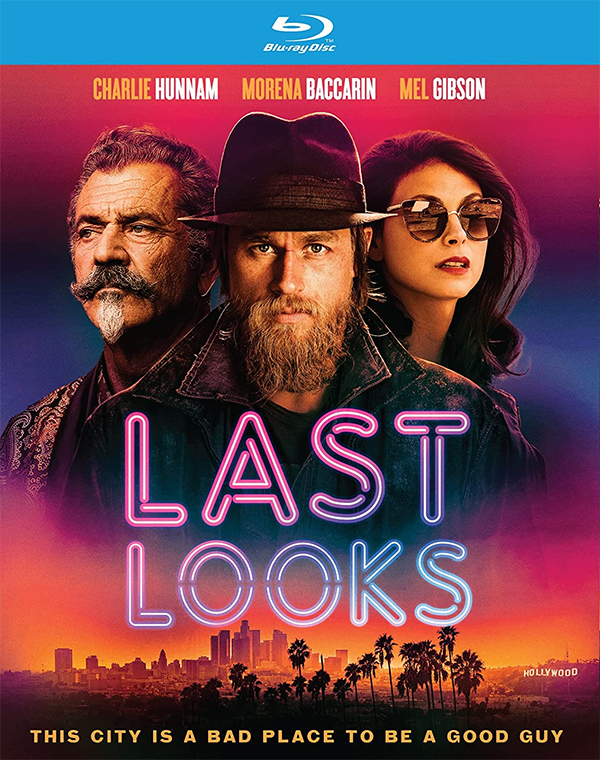 Arriving on Blu-ray this week is the action-crime-mystery Last Looks, starring Charlie Hunnam and Mel Gibson. Directed by Tim Kirkby and based on the novel by Howard Michael Gould, this darkly comic Hollywood-set detective story caught me completely by surprise. While not as memorable or as smartly written as Shane Black's Kiss Kiss Bang Bang or The Nice Guys, fans of those two films should find plenty to like in Last Looks.
Disgraced ex-cop Charlie Waldo (Hunnam) has been enjoying the quiet life up in the mountains. He lives alone in his small trailer and doesn't clutter his life with possessions. In fact, he only owns 100 things.  That may seem like a lot, but when you start counting a toothbrush, pan, fork, knife, cup, it adds up pretty quickly. After three years living in isolation, Charlie gets a visit from his ex-girlfriend Lorena (Morena Baccarin). She wants him to come back to Los Angeles and investigate a high-profile murder. Television star Alastair Pinch (Gibson) is the prime suspect in his wife's murder case.
While Charlie turns down the job offer at first, he winds up getting roped in when Lorena goes missing. It also doesn't help that people are threatening Charlie to stay away from the case.  While the movie studio head Wilson Sikorsky (Rupert Friend) wants Charlie on the case, his former LAPD colleagues Jim Cuppy (Clancy Brown) and Lt. Pete Conady (Paul Ben-Victor) want him far away from it.  The closer Charlie comes to figuring things out, the more lively Last Looks becomes.
What makes Last Looks so entertaining is the cast and fast pace everything moves in. Hunnam is perfectly cast here and though I doubt we will see more films that follow his Character Charlie Waldo, I could easily see this as a potential streaming series spin-off. Lucy Fry is good as Pinch's daughter's teacher, who gets involved with Charlie. Gibson gives one of his most fun performances in years. There is also quite a stack of cameos from Method Man, Josh McDermitt, Dominic Monaghan and Robin Givens.  If you are looking for a fun little mystery, I recommend giving a look at Last Looks.
By: Marc Ferman