Liar's Moon: Blu-Ray Review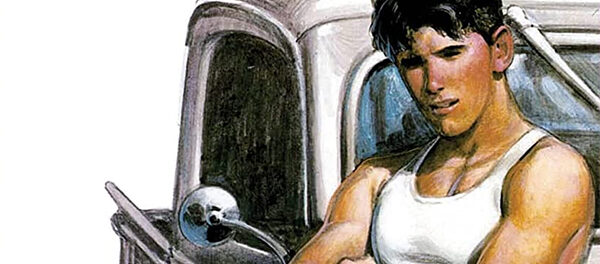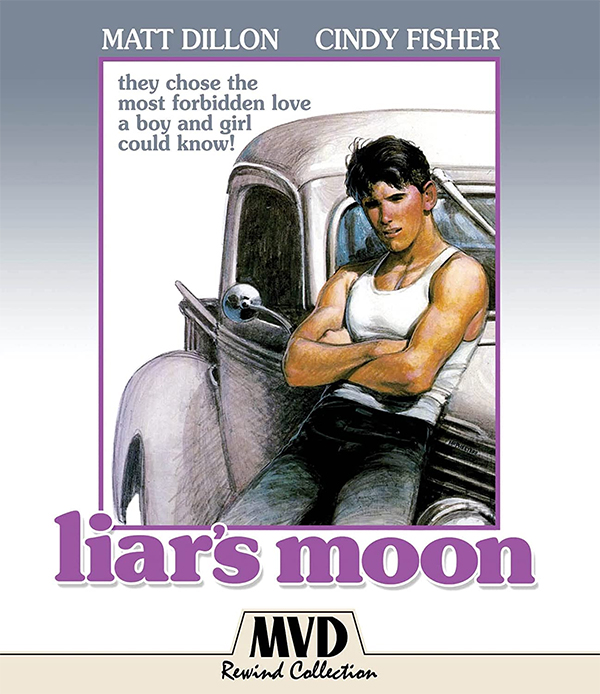 As someone who is very familiar with Matt Dillon's early work, including My Bodyguard, The Outsiders, Rumble Fish and The Flamingo Kid, I am surprised I that I had never seen 1982's Liar's Moon before. I wasn't even aware of the film's existence. Maybe I had heard of it when I was younger but if so, I completely forgot about the David Fisher directed romance-drama.
Set in 1940's Texas, farm boy Jack Duncan (Dillon) falls head-over-heals for Ginny Peterson (Cindy Fisher). While the two begin to spend more time together, Ginny's banker father Alex (Christopher Connelly) forbids her from continuing to see Jack. Why is Alex so against his daughter's new boyfriend?  Well, it turns out, that Mr. Peterson just might be Jack's biological father, thanks to being in a high school romance with Jack's mother Ellen (Margaret Blye). Ellen's husband, Cecil (Hoyt Axton) is completely unaware of that and encourages his son to date Ginny.
With their relationship being forbidden, Jack and Ginny leave town to elope and start a new life. However, Alex wants his daughter back, so he hires private detective Roy Logan (Richard Moll) to track down the teenagers and bring her back home. While they don't have much money, the newlyweds find happiness with each other and everything is going great, that is until Ginny gets pregnant and she learns that Jack might just be her half-brother.
Liar's Moon becomes very melodramatic and while I felt it was a good effort from the cast, David Fisher's screenplay was closer to a bad Aaron Spelling produced soap opera than anything else. The film also feels way too light for a subject about possible incest.
Liar's Moon gets its' first-ever Blu-ray release for the film's 40th anniversary. It may not be one of my favorite early Dillon films but its' not terrible. The biggest issues are with the final act.  Sill, if you are a fan and have awaited and HD presentation, this disk is for you.
SPECIAL FEATURES:
High Definition (1080p) presentation of the main feature in 1:78.1 aspect ratio
Audio: LPCM 2.0 Stereo
Optional English Subtitles
NEW! "The Making of Liar's Moon" (105 mins, HD) featuring writer/director David Fisher, co-writer Janice Thompson, actress Tonja Walker, composer/song-writer Ray Benson, Jeanene Hanna (wife of producer Billy Hanna) production manager Susan Vogelflang and set decorator Maria Caso
NEW!" The Music of Liar's Moon" (14 mins, HD) featuring composer/song-writer Ray Benson and director David Fisher
Alternate Ending (SD)
Theatrical Trailer (HD)
By: Marc Ferman