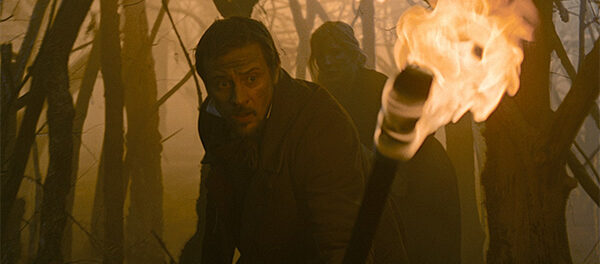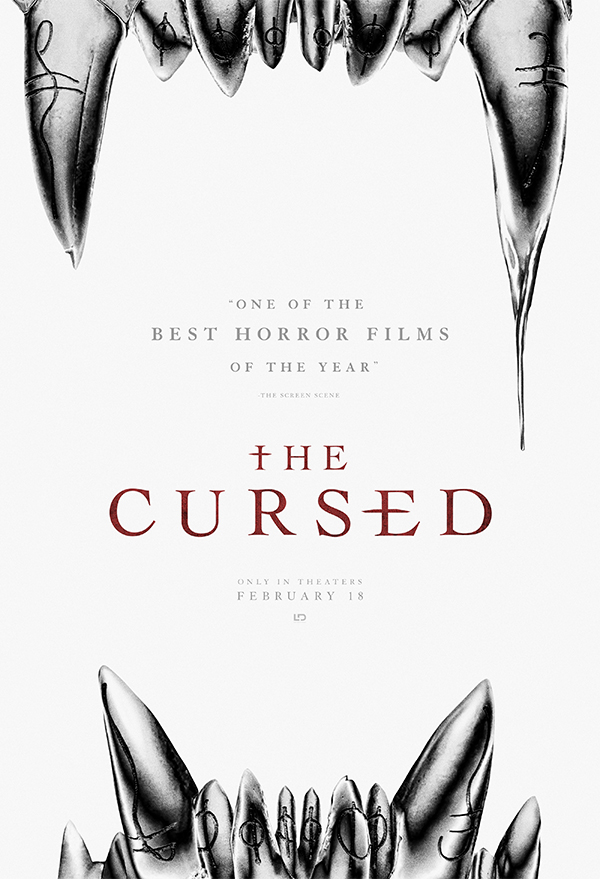 Writer/director Sean Ellis brings us the period horror film, The Cursed, which premiered at the 2021 Sundance Film Festival, under the original title, Eight for Silver. I actually, prefer the original title as The Cursed is just way too generic. However, it is an easier one to market.
Set in rural 19th-centery France, a curse is placed on a small village after land baron Seamus Laurent (Alistair Petrie) orders the slaughter of gypsies that have a claim on the land. Within a matter of days, a group of kids stumble upon a scarecrow that happens to be made-out-of one of the gypsy victims. Buried nearby they find a silver teeth with fangs, and it doesn't take long for Seamus's son Edward (Max Mackintosh) to be infected by them and then go missing. Soon, others begin to turn up dead from suspected animal attacks. However, visiting pathologist John McBride (Boyd Holbrook) believes there is something much more sinister at play. Nobody is aware yet of the gypsy curse.
I am generally a fan of werewolf films. They have always been my favorite of the movie monsters. However, just like with anything else, not all werewolf movies are created equel. The Cursed, is not your average werewolf film and I am still not quite sure what I would consider the creatures in the film to actually be. At its' best, The Cursed can be quite suspenseful and it delivers some bloody monster attacks. At its' worst, the film moves along quite slowly, feeling more like a period drama at time than a horror film. This gives it an uneven feeling.  I found myself increasingly bored during long stretches, only to have an attack jolt some interest once again. Ellis is also the film's Cinematographer, and he has without question, shot a beautiful looking feature. The cast is also strong, most notably Laurent and Holbrook. For what is essentially a very well-made creature feature with some strong talent behind and in front of the camera, The Cursed manages to be just OK.
By: Marc Ferman