Men in Black: International – Movie Review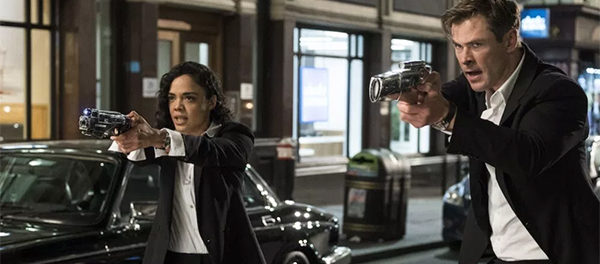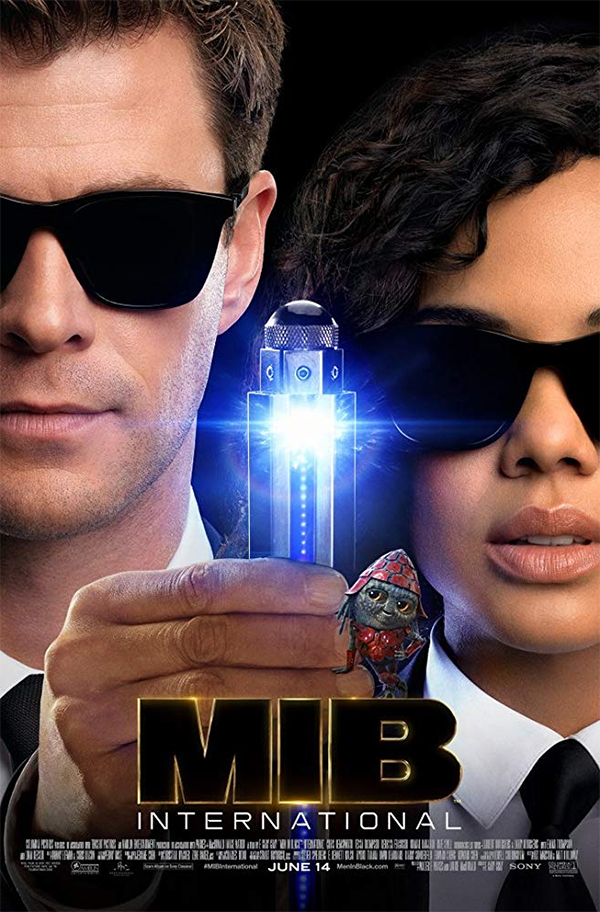 Although the "Men in Black" franchise has always been a financial success, it felt like each sequel would more-or-less repeat what came before. The lack of creativity in the stories was surprising because the potential of various alien species living among us on Earth seems limitless. The first three films did have three things going for them, Will Smith, Tommy Lee Jones and director Barry Sonnenfeld. Even the weakest of screenplays were still enjoyable thanks to the filmmaker and his lead actors.  Now we have the fourth film, "Men in Black: International".  F. Gary Gray ("Straight Outta Compton", "The Fate of the Furious") takes over the directorial duties and the original stars have been replaced by Avengers' own, Chris Hemsworth and Tessa Thompson.
As the title suggests, "Men in Black: International" takes the action to various locations around the world. Agent M (Thompson) is the newest member of the secret organization and one of the very few people ever to locate their headquarters. Her first assignment given by Agent O (Emma Thompson) is to help uncover a potential problem at the M.I.B. London branch, run by Agent High T (Liam Neeson). M partners up with Agent H (Hemsworth) to look after an important alien guest, but when he is assassinated, the two agents learn there are dangerous forces at work. Now M and H must find answers, while being hunted by aliens on the hunt for a powerful weapon. Not only that, but M.I.B. are after them as well, thinking they have turned.
Out of all the sequels, reboots and cinematic universes arriving in theaters this season, "Men in Black: International" feels like the most pointless.  Despite the talented cast and filmmaker, I think people are about as interested in this sequel that they would be in a "Mission: Impossible" film without Tom Cruise.  Hemsworth has proven he has great comic timing, but he is rarely funny here, even though he is trying to be. Thompson is likable but her character isn't interesting. Smith and Jones played so well off each other but here it feels like a lazy buddy cop movie with a huge budget.
"Men in Black: International" is the perfect example of mediocrity. It's not bad enough to hate it but it's not good enough to enjoy. It's just there, with nothing that feels substantial. It also didn't help that I was able to predict the film's twist the moment the film's trailer was released.
By: Marc Ferman