Miami Blues (Collector's Edition): Blu-Ray Review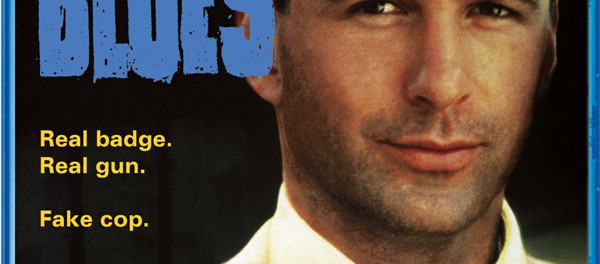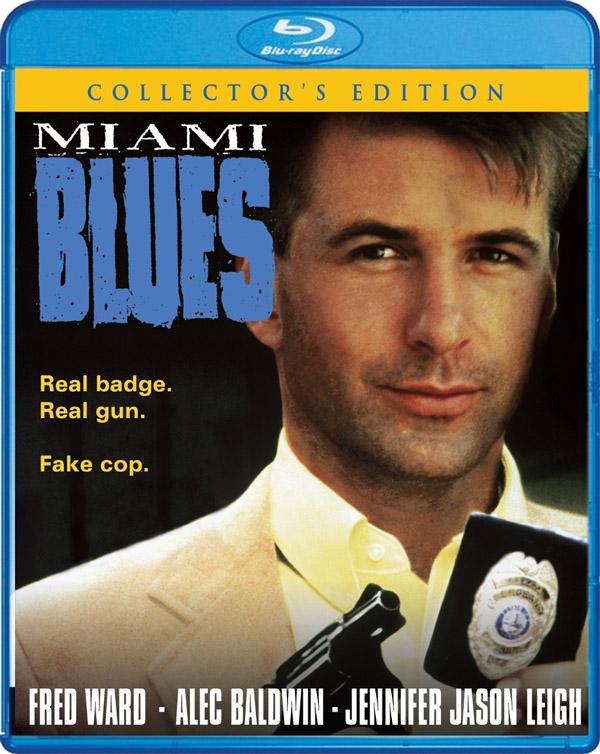 Arriving this week on Blu-ray is the 1990 black-comedy "Miami Blues", courtesy of Shout! Factory. Admittedly, this title which was directed by George Armitage ("Grosse Pointe Blank") had been mostly forgotten by me. After getting the chance to check it out 25 years later, I appreciate it much more now than I did upon its' initial release.
Alec Baldwin seems to be having a whole lot of fun here as the murdering thief Frederick Frenger Jr., who movies to Miami for a fresh start. Fred Ward is also great as the denture wearing homicide detective Hike Mosley, whose badge and gun have been stolen by Frederick. When Frederick isn't on the streets of Miami posing as a cop while robbing people, he is spending time with his new fiancé, Susie Waggoner (Jennifer Jason Leigh).
Leigh happens to be one of the best things about "Miami Blues", her character might not be too bright, but she is absolutely adorable and fun to watch. This is really a twisted film and quite enjoyable. If you have never checked it out, this is the best time to do so.
Bonus Features
• New Interviews With Actors Alec Baldwin And Jennifer Jason Leigh
By: Marc Ferman