Mission: Impossible – Fallout: Movie Review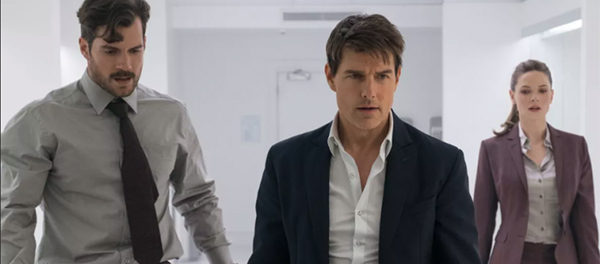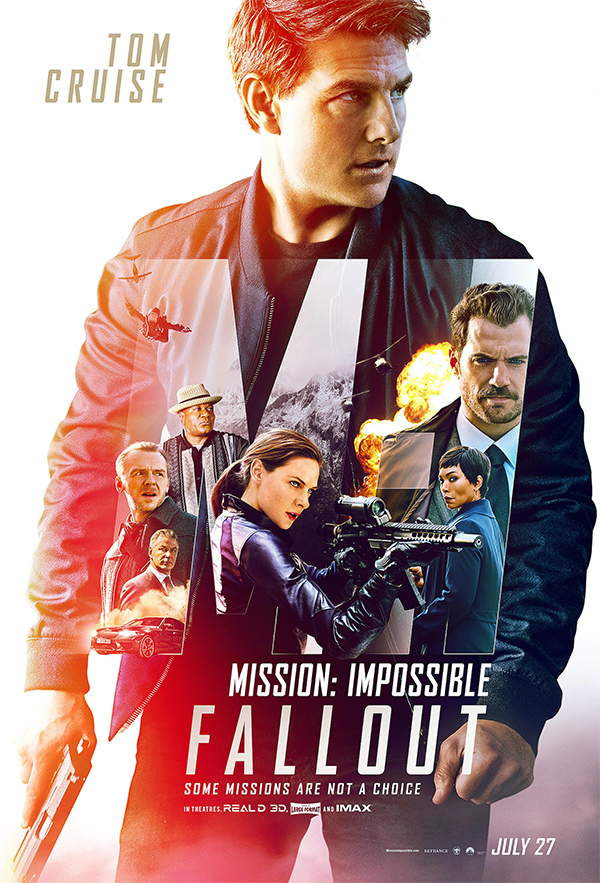 The "Mission: Impossible" franchise is arguably one of the best series of films out there today.  It shares some of the same qualities of the Daniel Craig "007" films, but those have been far more uneven.  "Mission: Impossible" seems to be getting better with each new film, however Brad Bird's "Ghost Protocol" remains my personal favorite.  Why I think the series has worked so well is that in the beginning, each installment felt fresh due to the visionary directors behind them. Brian De Palma, John Woo and J.J. Abrams got the series rolling with the first 3 installments.  Brad Bird took things to the next level with the fourth film and now Christopher McQuarrie seems to have found a way to tell a more connected story along with delivering ferocious action with both "Rogue Nation" and now "Fallout".  If the now 56-year-old Cruise can keep putting his body through living hell playing Ethan Hunt, I will be right there in the theater watching the latest adventure.
Set a few years after the previous film, Ethan Hunt has once again chosen to accept his mission to locate and take possession of three nuclear weapons before a group of terrorists-for-hire known as the apostils get their hands on them.  Along with his team, Benji (Simon Pegg), Luther (Ving Rhames) and CIA assassin August Walker (Henry Cavill), they must track down an arms broker known as the White Widow (Vanessa Kirby) in-order-to barter for the weapons.  Soon they learn that its not going to take money to get what they want, but instead, they must help free Solomon Lane (Sean Harris), the villain Hunt captured in the previous film.
"Fallout" is a bit more drawn out than the previous film, but that doesn't make things any less thrilling.  Again, McQuarrie and Cruise give their all to entertain the audience.  As most of us are aware, Cruise injured himself, which halted the production for quite some time. The epic skydiving scene is even more impressive knowing the star did it himself.  The helicopter chase in the final act is probably the best I have ever seen and there is plenty of great action throughout.  Cavill is also quite good here as well.  One of the great things about the "Mission: Impossible" series is how is usually keeps the audience guessing with twists and turns. Some of those twists are a bit more predictable here, but if you are looking for a big summer popcorn flick that is just as much about the quality as it is about the fun, then I highly recommend you accept this mission.
By: Marc Ferman