My Bloody Valentine (Collector's Edition): Blu-Ray Review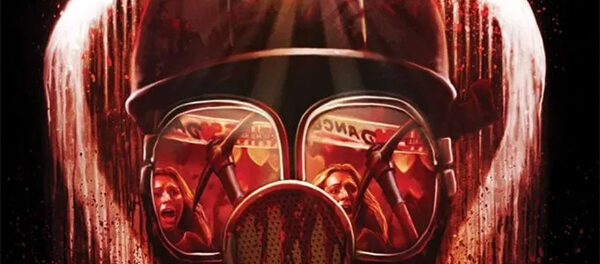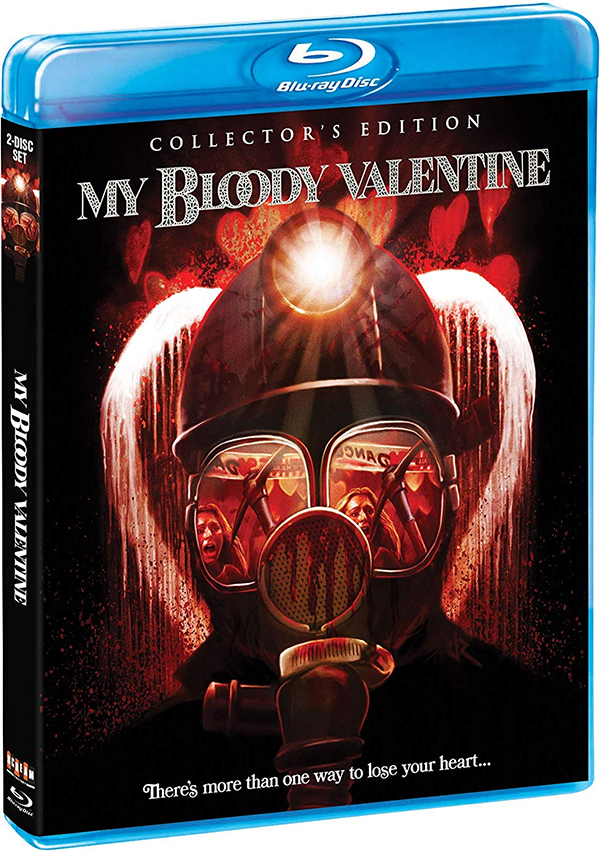 Now available just in time for Valentine's Day is "My Bloody Valentine" on Collector's Edition Blu-ray. This 1981 Canadian slasher flick was not a hit when it came out in the U.S., however it did manage to pull in nearly $6 million off a $2 million budget. It also built a solid fan base in the years that followed on home video and cable. I was always surprised that sequels never followed, even years down the road on the home video market. In 2009 there was a pretty kick-ass remake that took full advantage of the 3D format. It remains one of my favorite 3D horror films to date.
The original "My Bloody Valentine" is set in the mining town of Valentine's Bluff. For the last two decades, the annual Valentine's Day Dance had been suspended, due to a horrific event that took place in the mine, which caused the sole survivor to go crazy and start killing anyone who dared celebrate the day of love. After 20 years of peace, the mayor has decided to resume the traditional event, but not everyone is happy about it. The mine-mask wearing killer is back and he has brought his trusty pick axe with him.
Much like countless beloved horror films in the 80's, the MPAA forced the studio to remove quite a bit of the gore. Yes, some of the excised footage was reinserted in the 2009 Blu-ray release, but the new Collector's Edition from Scream Factory is a huge upgrade from the previous release by Lionsgate. Not only do we get a new 4K scan of the original theatrical cut, but we also get a 4K scan of the uncut version with three additional minutes. It may not sound like much, but they are worth it. Although the uncut additions aren't as crisp as the rest of the film, they were cleaned up enough to make it much less noticeable than the 2009 release.
"My Bloody Valentine" moves at a much slower pace than some of the other slasher films of the time, and some of the acting is truly awful, but that ads to the charm. Where the film really shines is ironically in its darkest lit scenes. The mine itself is ultra-creepy and gives "My Bloody Valentine" a feel that sets it apart from the rest. The film is at its best during the final showdown with the killer.  Scream Factory has packed this release with tons of new bonus features, including interviews with an impressive number of cast members and a new commentary with director George Mihalka.  If you are a fan of "My Bloody Valentine" I highly recommend you pick up this release.
DISC ONE: THEATRICAL VERSION
NEW 4K Scan Of The Original Camera Negative
NEW An Anemic Valentine – An Interview With Director George Mihalka
NEW From The Heart – An Interview With Actor Paul Kelman
NEW Friends Of Mine – An Interview With Actress Lori Hallier
NEW Axel, Be My Valentine – An Interview With Actor Neil Affleck
NEW Becoming Sylvia – An Interview With Actress Helene Udy
NEW The Secret Keeper – An Interview With Actor Rob Stein
NEW Broken Hearts And Broken Bones – An Interview With Special Makeup Effects Designer Tom Burman
NEW Holes In The Heart – A Look At The Difference Between The Theatrical Version And The Uncut Version
Original Theatrical Trailer
Original TV Spots
Original Radio Spots
Still Gallery
DISC TWO: UNCUT VERSION
NEW 4K Scan Of The Uncut Original Camera Negative
NEW Audio Commentary With Director George Mihalka
MY BLOODY VALENTINE 35th Anniversary Cast Reunion Panel At The Bay Of Blood Convention In Florida Featuring Director George Mihalka, Cast Members Lori Hallier, Helene Udy, Rob Stein, Peter Cowper, Thomas Kovacs, Jim Murchison, Alf Humphreys, And Hosted By Brian Singleton
Thomas Kovacs Performs "The Ballad Of Harry Warden" At The Bay Of Blood Convention With Peter Cowper And Jim Murchison
By: Marc Ferman