National Lampoon's Movie Madness: Blu-Ray Review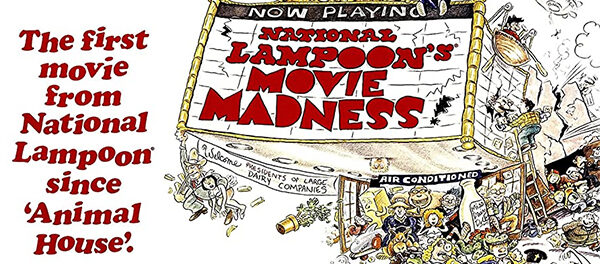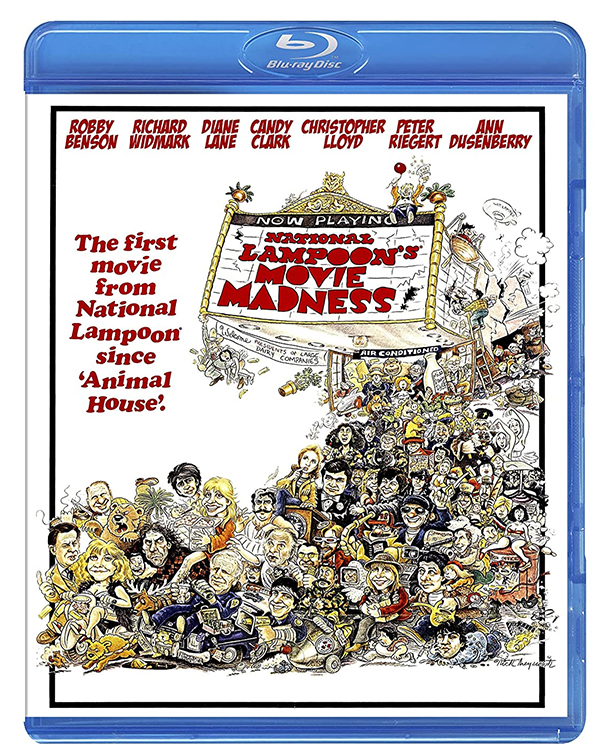 The words "National Lampoon" would get me excited as a kid when they appeared on a poster above the film's title, thanks to classics such as Animal House and the Vacation franchise.  Unfortunately, after 2002's Van Wilder, National Lampoon Presented not much more than wildly unfunny direct-to-video teen sex comedies. 1982's National Lampoon's Movie Madness was their follow-up to Animal House and hoped it would be the next break-out comedy. Although I am sure I must have seen this film as a kid, I couldn't remember a single thing about it.  This week the Movie Madness arrives on Blu-ray for the first time, and I had a chance to revisit it (or see it for the first time, I seriously can't remember).
This anthology consists of three short films (originally supposed to be four, but one was removed due to being absolutely, awful). What's funny is that the three poorly aged and downright offensive stories featured are so bad, that I kind of now want to see what was considered so terrible that the studio decided to remove it. Movie Madness sits at 0% on Rotten Tomatoes and it's totally deserved.
The first story, Growing Yourself features Peter Riegert as Jason, a family man that feels like he needs to make big changes in-order-to grow as a person. This includes kicking his loving wife Susan (Candy Clark) out of their home while he raises their children (poorly). He also gets himself an underaged girlfriend (Diane Lane) followed by another girlfriend (Teresa Ganzel) who loses one of their kids.
The second story, Success Wanters follows a young woman Dominique Corsaire (Ann Dusenberry) who goes from stripper to the United States First Lady in less than a week. Her determination to be successful sees her go through numerous marriages to powerful men that don't seem to last more than a day or so. Even with a talented cast that includes Robert Culp, Fred Willard, Olympia Dukakis and Dick Miller, this one is almost as offensive as the story that proceeded it.
Finally, there is Municipalians, which stars Robby Benson as rookie cop Brent Falcone, who is excited to clean up the streets of Los Angeles. His veteran partner Stan Nagurski (Richard Widmark) is ready to retire, and he simply doesn't give a crap about the job anymore. Regardless of Nagurski's unwillingness to do much of anything, Falcone is determined to catch a serial killer (Christopher Lloyd) that has been terrorizing the city. Even as the least offensive segment in the film, it still manages to be offensively unfunny, just like the rest of Movie Madness.
National Lampoon has released its' share of bad films over the years, but this could very well be their worst, at least their worst one made before 2005.  In the 2006 book A Futile and Stupid Gesture, Josh Karp described Movie Madness as "a cocaine-fueled fiasco" being put together by people who had no clue how to write a screenplay. If you have ever seen Stephen King's Maximum Overdrive, then you should know that cocaine and filmmaking don't mix well. Still if you are a fan of the National Lampoon filmography, including Movie Madness, this might be the best it will ever look.
Blu-ray Extras:
Theatrical Trailer
Optional English Subtitles
By: Marc Ferman