Prisoners of the Ghostland: Blu-Ray Review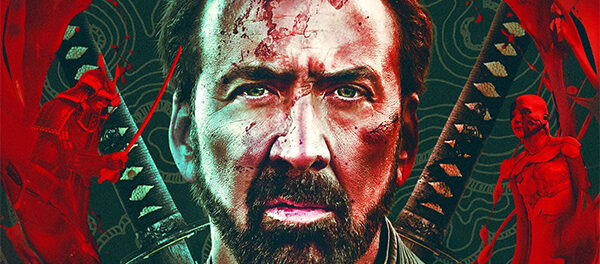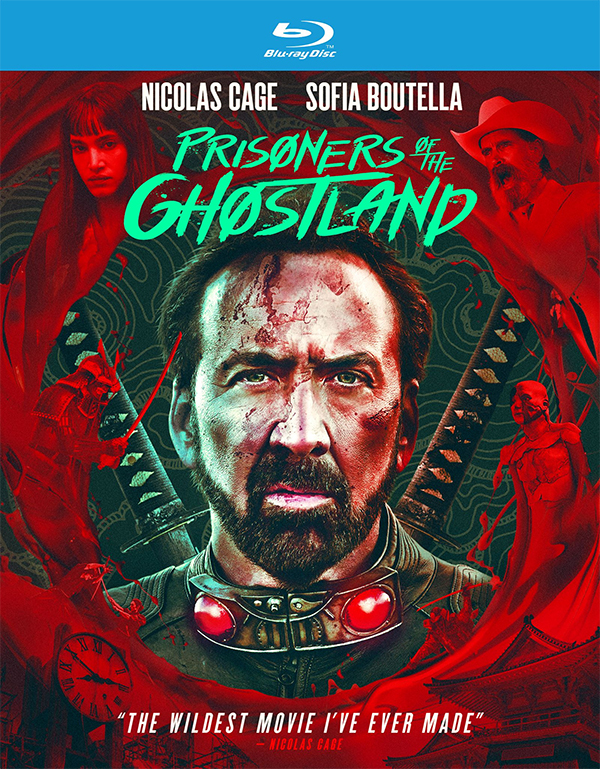 Arriving on Blu-ray and 4K UHD this week is Prisoners of the Ghostland, directed by Japanese filmmaker Sion Sono and starring Nicolas Cage. If a semi-apocalyptic horror western with those two names involved seamed appealing, you are not alone. The fact that the film also co-stars Bill Moseley, Nick Cassavetes and Sofia Boutella made me that much more interested. Unfortunately, 103 minutes after putting the disk into my player, all that came to mind was..WTF did I just watch?
Set in Japan, a region of the country had been quarantined due to a nuclear waste spill. When the evil Governor (Moseley) loses one of his adopted granddaughter sex slaves from his harem, he sends an imprisoned criminal (Cage), to journey into the wasteland and bring back Bernice (Boutella) unharmed.  To make sure the film's anti-hero doesn't get too excited around Bernice once he locates her, the Governor has him put on a suit that is wired with explosives, including one on each testicle. The criminal-turned-hero does find Bernice and attempts to being her back, though she is not going to go willingly and of course, he does manage to lose a testicle and arm in the process.
There is so much going on in Prisoners of the Ghostland and despite Cage trying to give us one of his most Cage-y performances, not even the star of Mandy can help this film make any sense whatsoever. Ultimately it comes down to Cage's hero having to make a choice and pick a side. Is he going to bring back the girl to the Governor in exchange for his freedom or is he going to help her, along with the community that took her in, win their freedom and take down the villain? Despite a few cool fight sequences and some original looking sets, I found the film not only difficult to follow at times, but completely uninteresting. Even though I love the cast, I can't recommend taking a trip to the Ghostland.
By: Marc Ferman