The Hills Have Eyes (Limited Edition): 4K UHD Review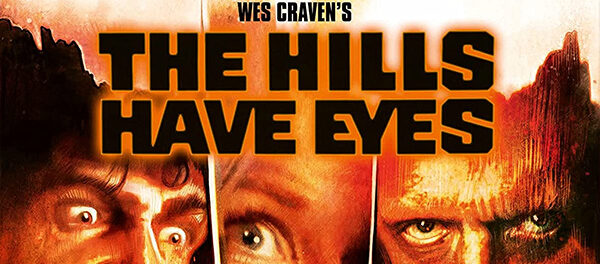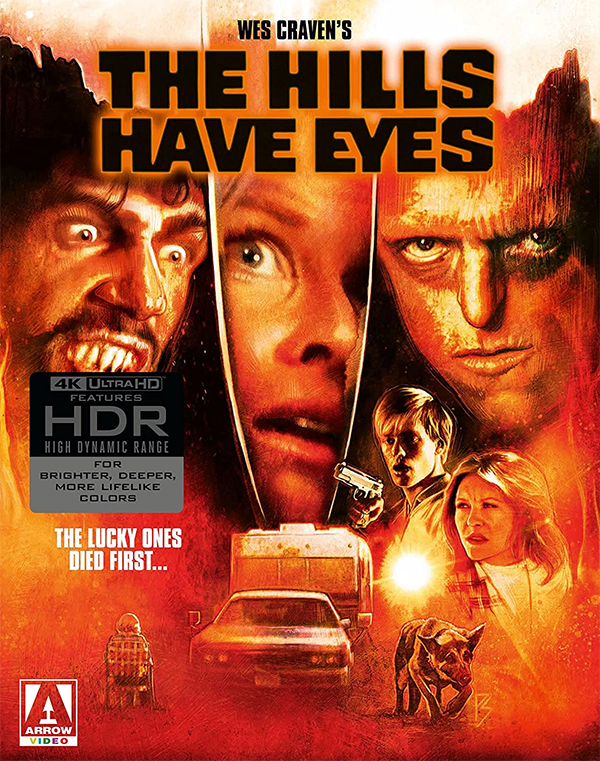 In 2016, Arrow Video released an impressive Limited Edition Blu-ray for The Hills Have Eyes, which was loaded with bonus content and featured a 1080p presentation of a 4K restoration. Earlier this month, Arrow released a Limited Edition 4K UHD of the 1977's horror classic, which was the third feature film from the late Wes Craven.  Although I am one of the very few who prefer Alexandre Aja's 2006 remake over Wes Craven's original, I will agree with most that both versions of The Hills Have Eyes 2 suck big time.  Just because this is one of the very few times I prefer a remake, that doesn't mean I am not a fan of Craven's original film.  The original is twisted, gritty and was definitely a product of its' time.
While I was very happy with the Arrow's release from five years ago, there are a handful of noticeable improvements that come with this 2160p resolution transfer. The film was originally shot on 16mm and this new transfer was taken from a couple of different 35mm sources in order to deliver the best presentation possible. While there is definitely plenty of grain, it actually helps give the film the raw look that was intended. Keep in mind that this was originally a 16mm feature. Arrow's HDR10 presentation helps almost everything on film pop, especially in the scenes that take place in the daylight.
While the packaging and bonus content is basically identical to the 2016 Blu-ray, one of the biggest improvements here is the audio, The previous Blu-ray only had an English mono track which was fine. However, now we are given a 2.0 stereo and 7.1 remixes which makes for a much fuller viewing experience. However, they are not available for the alternate ending.
The big question here is if it is worth upgrading to the new 4K UHD if you already purchased the 2016 Limited Edition Blu-Ray. I think that really depends on how big of a fan you are of The Hills Have Eyes.  Aside from the mentioned improvements, both releases feature the same extras. If you never picked up Arrow's previous release and have a 4K setup, then this is definitely worth adding to your collection.
Bonus Materials
Brand new 4K restoration of the film, viewable with both original and alternate endings
4K (2160p) UHD Blu-ray presentation in High Dynamic Range
Original lossless mono audio
Optional lossless 2.0 stereo and 7.1 remixes (original ending only)
Optional English subtitles for the deaf and hard of hearing
6 postcards
Reversible fold-out poster
Limited edition 40-page booklet featuring writing on the film by critic Brad Stevens and a consideration of the Hills franchise by Arrow producer Ewan Cant, illustrated with original archive stills and posters
Audio commentary with actors Michael Berryman, Janus Blythe, Susan Lanier and Martin Speer
Audio commentary by academic Mikel J. Koven
Audio commentary with Wes Craven and Peter Locke
Looking Back on The Hills Have Eyes – making-of documentary featuring interviews with Craven, Locke, actors Michael Berryman, Janus Blythe, Robert Houston, Susan Lanier, Dee Wallace and director of photography Eric Saarinen
Family Business – an interview with actor Martin Speer
The Desert Sessions – an interview with composer Don Peake
Outtakes
Alternate ending
Trailers and TV Spots
Image gallery
Original screenplay
Reversible sleeve featuring original and newly commissioned artwork by Paul Shipper
By: Marc Ferman