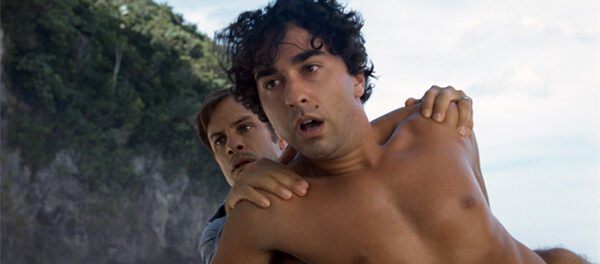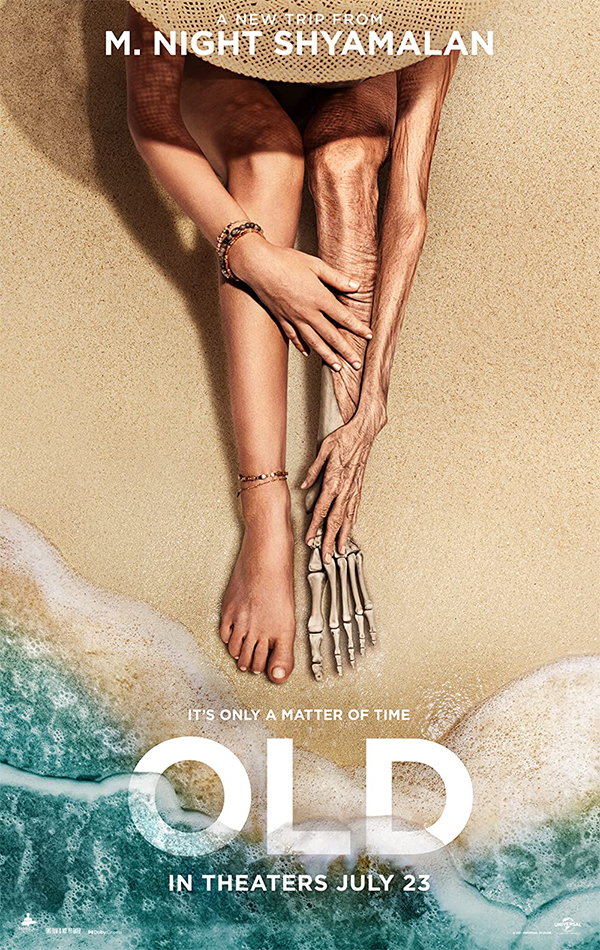 M. Night Shayamalan returns with Old, a feature film adaptation of the graphic novel, Sandcastle. Since making a name for himself more than two decades ago with The Sixth Sense, Shayamalan has seen his work hit a series of highs (Unbreakable, The Visit, Split) and lows (The Happening, The Last Airbender, After Earth). Although Old gets off to a slow start, as the story progresses, it becomes clear that this is one of the filmmaker's best pieces of work to date.
The film begins with a family of four, Guy (Gael García Bernal), his wife Prisca (Vicky Krieps) and their two children Maddox and Trent arriving at a beautiful island resort for vacation. Before heading to their room, they are treated to a warm introduction by the resort manager (Gustaf Hammarsten) and complimentary drinks that were created based on their personal tastes.
Shortly after they arrive, the resort manager tells the family there is a private hidden beach they should go see to make beautiful memories and that he would have a driver take them. They do head to the remote beach with another family and begin to enjoy the private local. Another couple joins the group shortly after, while a famous rapper named Mid-Sized Sedan (Aaron Pierre) was already there when the families arrived.
Things seem to be going fine until the body of a young woman who was at the beach with Sedan earlier washes up. Charles (Rufus Sewell) is suspicious of the rapper and believes he might be responsible for her death. After that, things get increasingly bizarre, when the children start aging rapidly. Trent goes from age 6 to 11 and within hours, he is a full-blown teenager (Alex Wolff). Same happens to his older sister (Thomasin McKenzie). This not only stuns Guy and Prisca, but also the rest of the people on the beach. However, it turns out everyone is aging, but it is most notable when it's the children because they actually, grow into adults. The adults mostly get wrinkles.
Old becomes a fight for survival, as everyone must figure out a way off the beach, that won't let them leave, before they age-to-death. There is also a strong message here about family and realizing what is most important in your life before it's gone.  Like with most of the filmmaker's work, there is a twist or revelation in the final act, but I did not find it all-too-surprising. The journey is the more interesting aspect of this film.
By: Marc Ferman