Raiders of the Lost Ark: 4K UHD Steelbook Review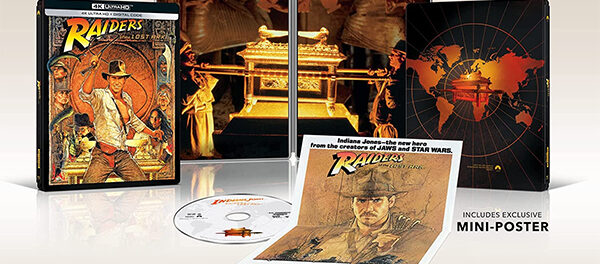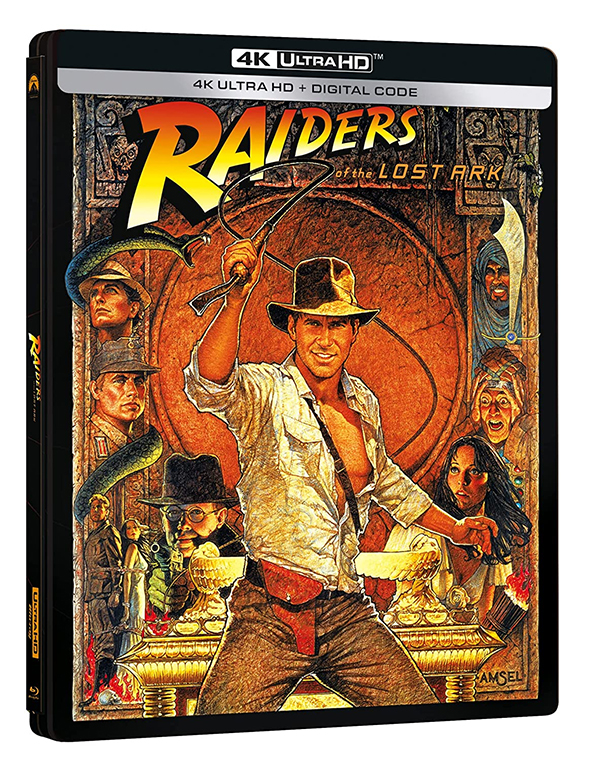 Last year Paramount released the Indiana Jones 4-movie collection on 4K UHD. Now, the studio is beginning to release individual 4K disks, starting with the Raiders of the Lost Ark limited edition steelbook. This is the perfect Father's Day gift for any film loving father out there.
If you are reading this review, there isn't much I need to say about Raiders that you don't already know. In 1981 Steven Spielberg and George Lucas introduced the world to Harrison Ford's professor of archaeology/ adventurer. The series would continue with three more sequels with another one arriving next year. Set in 1936, Raiders sees Indiana Jones trying to find the Ark of the Covenant before the Nazis do.  If they find it first, they will have unstoppable power. Jones is joined by former love interest Marion Ravenwood (Karen Allen) and they find themselves having to dodge dangers at every turn.
Presented in Dolby Vision with Dolby Atmos audio, Raiders of the Lost Ark to be one of the most stunning remasters I have ever come across.  I saw this Spielberg classic when it originally arrived in theaters in 1981 and again a few years back when it was re-released in IMAX. Although I can't honestly remember how great the presentation was 40 years ago, I can say that I don't think the film has ever looked better than it does here.
Paramount has delivered a beautiful new steelbook featuring original film poster art. A mini poster is also included inside the packaging. No new bonus features have been included, as they have all been ported over from the 2012 Blu-ray. If you are a fan of Indiana Jones and have a 4K setup, picking up this disk or last year's collection is a no-brainer. This is a must own release.
By: Marc Ferman