Return of the Living Dead Part II (Collector's Edition): Blu-Ray Review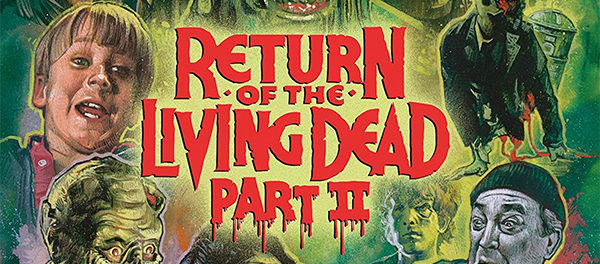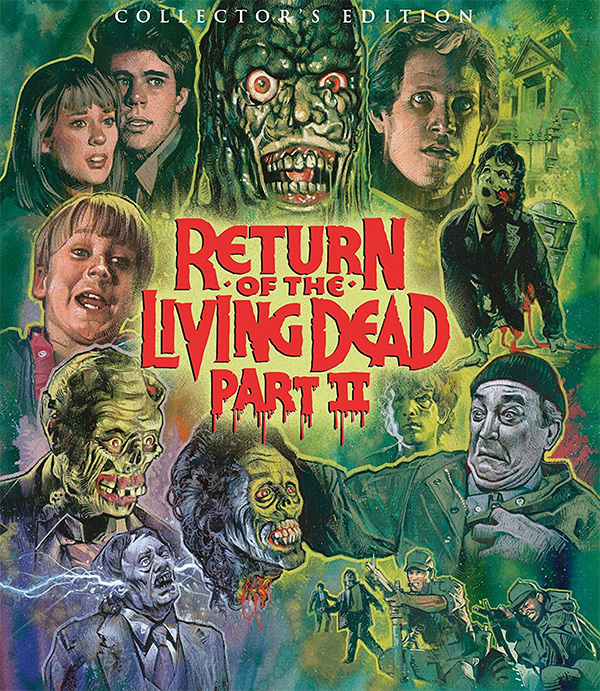 Now available on Collector's Edition Blu-ray is 1988's "Return of the Living Dead Part II".  Although it will never be on the same level as the 1985 original film, I always found this campy sequel to be goofy horror fun.  One of my favorite things about it was that much of the original cast returns but playing completely different characters. There is even a line of dialogue that references it.  When I think of "Living Dead II" the first thing that comes to mind is a cross between a zombie and 1987's "The Gate". Probably because of the suburbs setting and the young lead.
Thankfully Scream Factory has given the sequel a killer release.  Not only do we get a new 2K remaster but tons of new interviews. If you are a fan of the "Return of the Living Dead" series, you will most likely want to ad this to your collection.
Bonus Features
NEW 2K Scan From The Interpositive
NEW Audio Commentary With Actress Suzanne Snyder
NEW Audio Commentary With Gary Smart (Co-author Of The Complete History Of The Return Of The Living Dead) And Filmmaker Christopher Griffiths
NEW Back To The Dead: The Effects Of "Return Of The Living Dead Part II" – Including Interviews With Special Make-up Effects Creator Kenny Myers And Special Make-up Effects Artists Andy Schoneberg And Mike Smithson
NEW The Laughing Dead – An Interview With Writer/Director Ken Wiederhorn
NEW Undead Melodies – An Interview With Composer J. Peter Robinson
NEW Interview With Actor Troy Fromin
Audio Commentary With Writer/Director Ken Wiederhorn And Co-star Thor Van Lingen
They Won't Stay Dead: A Look At Return Of The Living Dead Part II Including Interviews With James Karen, Thom Matthews, Brian Peck, Kenny Myers, Susan Snyder, Michael Kenworthy, And More…
Archival Featurette – Live From The Set
Archival Interviews With Ken Wiederhorn, James Karen, Thom Matthews, And Kenny Myers
Behind-the-scenes Footage
Theatrical Trailer And Teaser Trailer
TV Spots
Still Gallery Of Posters And Stills
Still Gallery Of Behind-the-scenes Stills From Makeup Effects Artists Kenny Myers And Mike Smithson
By: Marc Ferman