Ringu Collection (Limited Edition): Blu-Ray Review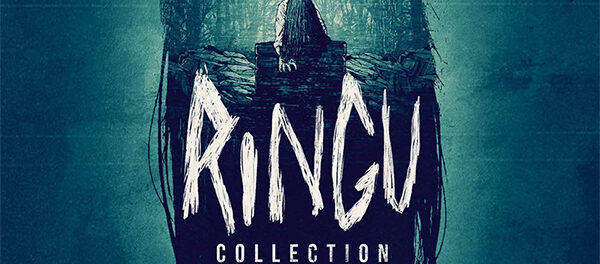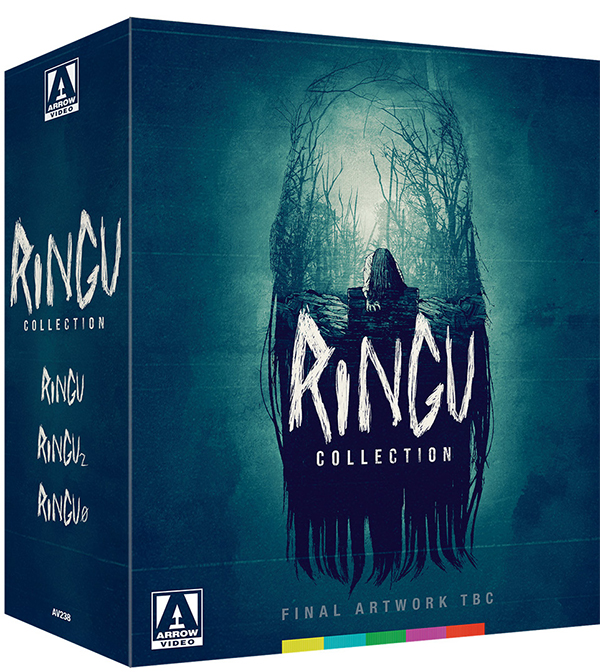 I remember when living in Los Angeles back in 2001-2002 I attended a test screening for Gore Verbinski's "The Ring" many months before it was released. I found it to be truly terrifying and easily one of the best horror films I had seen in some time. It wasn't until after the film was released and became a huge hit, that I learned it was a remake a Japanese film called "Ringu", which was based on a novel by Koji Suzuki.  For years I promised myself I would get around to seeing the original film (and its' sequels) but never did. Thankfully, Arrow Video is releasing the "Ringu" Collection on Blu-ray this week and I finally made good on that promise to myself.
For those unfamiliar with Hideo Nakata's 1998 film, "Ringu", after a string of teenagers are found dead in unexplainable ways, reporter Reiko Asakawa (Nanako Matsushima) and her ex-husband (Hiroyuki Sanada) investigate a cursed video tape that kills each viewer seven days after they watch it. When Reiko discovers the mysterious video tape at the isolated cabin where the recently deceased teens vacationed at, she decides to watch it. Within moments of watching the tape, her phone rings and the voice on the other end says she will die in seven days. Of course, she gets her ex to watch it as well, but it isn't until their son watches the video when they really begin to panic. If you have seen the 2002 American remake, things play out in almost the exact same way. Truth-be-told, this is one of those few times where I prefer the remake. That doesn't mean I didn't like "Ringu". I just have a preference.
Much like the American remake, the sequels do not measure up to the original. "Ringu 2" is a bit all-over-the place, with too much going on., but what was even more surprising to me was that there are actually two "second films". "Spiral" was the first sequel to "Ringu" and they were shot almost back-to-back. "Ringu" was a massive hit, but "Spiral" did not attract that same audience to it was decided to remake the first sequel, which was called "Ringu 2". This may sound strange, but I think back to the "Exorcist" prequel which two versions of that were made (and both released) as well as two different second installments of "Universal Soldier". "Ringu 2" has its moments but its just not that interesting.
Finally, we get to "Ringu 0" which is a prequel, set thirty years prior to the events of "Ringu". When it comes to horror icons (no matter what country they originate from), it is almost never a good idea to go back and try to show the audience what made them what they are. That couldn't be more, true than with Sadako's origin. We learned all we needed to with the first pair of films. Unfortunately, the filmmakers felt audiences would want to see her full-on turn to evil and it mostly comes off as ridiculous and cheap. I felt roughly the same way with 2017's "Rings", the third and final film in the U.S. remake franchise.
There is no question that "Ringu" played a major role in the rise of Japanese horror (J horror), and Arrow Video has delivered a wonderful collection for fans of the series.  I must point out that only the first film has been given a 4K restoration, however the high definition transfers for the other three films look quite good. "Spiral" is included on the same disk as "Ringu 2". Aside from a string of bonus features, the first pressing of this release comes with a Limited edition 60-page booklet featuring new writing from Violet Lucca, Alexandra Heller-Nicholas, Jasper Sharp, Kieran Fisher and Kat Ellinger. That is one of my favorite features.
Fans have waited a long time for the "Ringu" films to be released on Blu-ray within the United States and Arrow Video has given them a collection that was worth the wait. If you love these films, I highly recommend you pick up the set.
Bonus Materials
Brand New 4K restoration of Ring from the original camera negative, approved by director of photography Junichiro Hayashi
High Definition Blu-ray (1080p) presentations
Lossless Japanese DTS-HD master audio 5.1 and PCM 2.0 soundtracks
Optional English subtitles
Bonus feature: Spiral, George Iida's 1998 sequel to Ringu
New Audio commentary on Ringu by film historian David Kalat
New Audio commentary on Ringu 0 by author and critic Alexandra Heller-Nicholas
The Ringu Legacy, a series of new interviews from critics and filmmakers on their memories of the Ringu series and its enduring legacy
A Vicious Circle, a new video interview with author and critic Kat Ellinger on the career of Hideo Nakata
Circumnavigating Ringu, a new video essay by author and critic Kat Ellinger on the evolution of the Ringu series
Spooks, Sighs and Videotape, a new video essay by critic Jasper Sharp on the J-horror phenomenon
The Psychology of Fear, a newly edited archival interview with author Koji Suzuki
Archival behind-the-scenes featurette on Ringu 0
Ringu 0 deleted scenes
Sadako's Video
Multiple theatrical trailers for the Ringu series
FIRST PRESSING ONLY: Limited edition 60-page booklet featuring new writing from Violet Lucca, Alexandra Heller-Nicholas, Jasper Sharp, Kieran Fisher and Kat Ellinger
Limited edition packaging featuring original and newly commissioned artwork
By: Marc Ferman