Rock 'n' Roll High School (40th Anniversary Edition Steelbook): Blu-Ray Review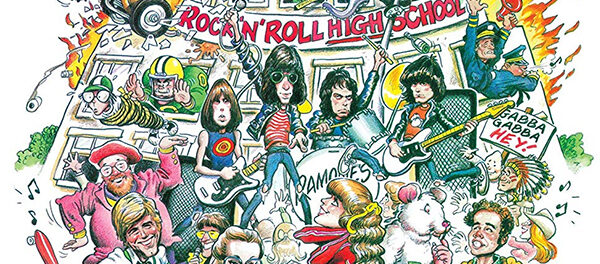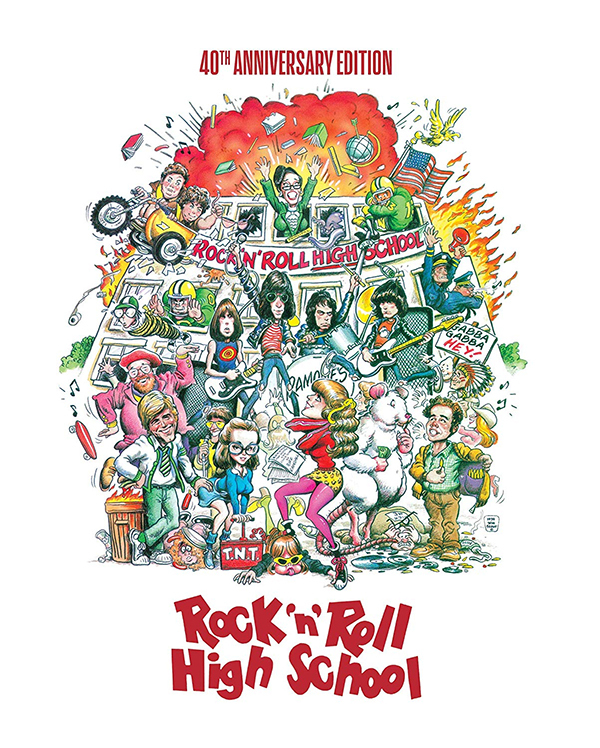 Celebrating its 40th anniversary this year is Allan Arkush's 1979 cult classic, "Rock 'n' Roll High School".  Fun little piece of trivia for you. Did you know that actor Corey Feldman starred in two direct-to-video sequels to 1979 comedies? The first was "Rock 'n' Roll High School Forever" and the other was "Meatballs 4".  I know that is pretty much useless information, but hey, I still wanted to share. Anyways, this week Shout! Factory is releasing a 40th Anniversary Edition Steelbook, which features a new 4K scan and it looks great.
Set in 1980, "Rock 'n' Roll High School" follows a group of high school students, led by Riff Randell (P.J. Soles) and their love for rock 'n' roll music. When the tyrannical Principal Togar (Mary Woronov) takes over Vince Lombardi High School, she plans turn things around by banishing all rock music from campus.  This is a teenagers-vs-authority comedy that is probably best known for the involvement of The Ramones, whom Riff is a major fan of.  What you might find surprising is that producer Roger Corman originally had Cheap Trick in mind for the film, but due to scheduling, The Ramones were brought in as an alternative.  As much as I love the first choice, I couldn't possibly imagine "Rock 'n' Roll High School" without The Ramones music.
Although this release features many of the same bonus features as Shout! Factory's 2010 Blu-ray release, the new transfer is the main selling point. This is by far the best the film has ever looked. There is also a new 40-year featurette, which consists of new interviews from P.J. Soles and crew. As much as I love it when new artwork is commissioned for special edition releases, I am thrilled that Shout! Opted to keep the film's original poster art for the steelbook cover. If you are a fan of "Rock 'n' Roll High School", you may want to pick this one up.
Bonus Features
NEW 4K Scan From The Original Camera Negative
NEW "Class Of '79: 40 Years Of Rock 'N' Roll High School" – Featuring Interviews With Director/Story Writer Allan Arkush, Co-Director/Story Writer Joe Dante, Actress P.J. Soles, Screenwriter Richard Whitley, Screenwriter Russ Dvonch, Cinematographer Dean Cundey, Editor Larry Bock, And More!
Audio Commentary With Director Allan Arkush, Producer Mike Finnell And Screenwriter Richard Whitley
Audio Commentary With Executive Producer Roger Corman And Actress Dey Young
Audio Commentary With Allan Arkush And Actors P.J. Soles And Clint Howard
Audio Commentary With Screenwriter Richard Whitley And Russ Dvonch
"Back To School: A Retrospective" With Interviews From Allan Arkush, Executive Producer Roger Corman, And More
"Staying After Class": An Interview With Actors P.J. Soles, Vincent Van Patten And Dey Young
Interview With Roger Corman Conducted By Leonard Maltin
Interview With Allan Arkush Including A Look At Rare, Behind-The-Scenes Stills
Audio Outtakes From The Roxy
Original Radio Ads And TV Spots
Theatrical Trailer
By: Marc Ferman