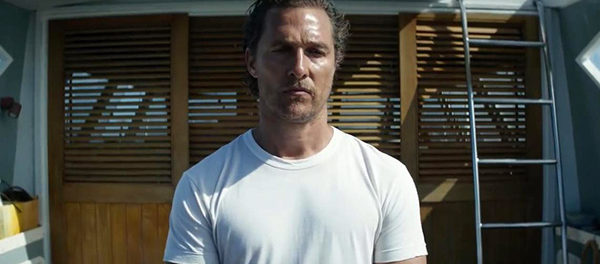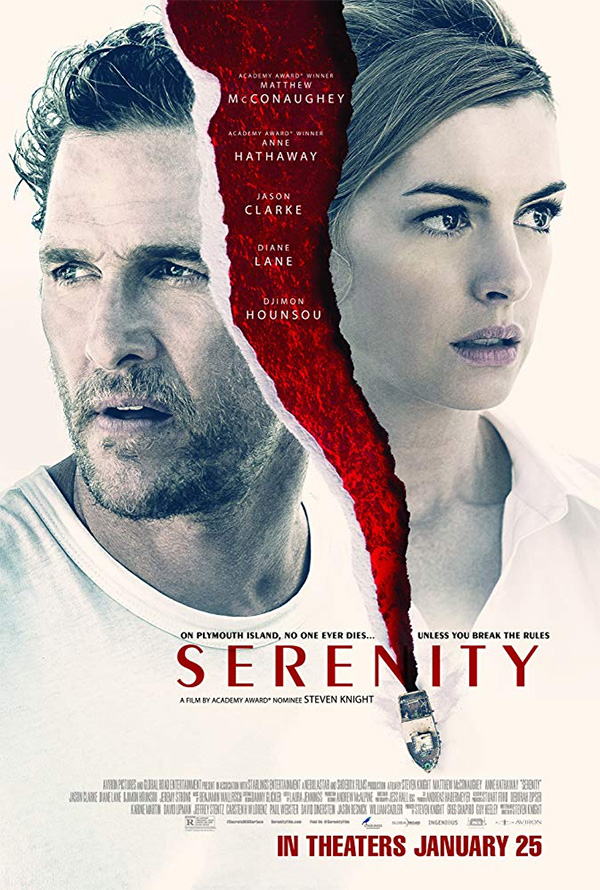 The trailers for writer/director Steven Knight's "Serenity" left me baffled and intrigued at the same time.  Based on the film's marketing, I honestly did not know what to expect.  Now having seen "Serenity", I honestly don't know what I just watched.  To call the film weird is an understatement. It starts out straight-forward, but then goes into a direction that I just couldn't believe. I am not going to giveaway the twist in the narrative, but what little the film did to hold my interest was thrown completely out the window with the reveal.
"Serenity" centers on Baker Dill (Matthew McConaughey), a fishing boat captain with a mysterious past. He spends his days hunting a massive elusive tuna which he calls Justice. Nobody but Baker believes the tuna exists.  When Baker's ex-wife, Karen (Anne Hathaway) shows up on the island offering him ten million dollars to kill her abusive husband Frank (Jason Clarke), Baker is more than a bit surprised.  Karen wants Frank thrown to the sharks during a chartered trip, and the only thing that will make Baker consider this is that Frank is the step-father to his son Patrick (Rafael Sayegh).
"Serenity" has a good cast that also features Diane Lane, Djimon Hounsou and Jeremy Strong, but the whole thing is so poorly written and executed. The more things started to reveal themselves, the worse the film got.  By the final act, I just wanted the whole thing to end. We are still in the first month of 2019, but I think I may have already found one of the worst films of the year.
By: Marc Ferman