She's the Man: Blu-Ray Review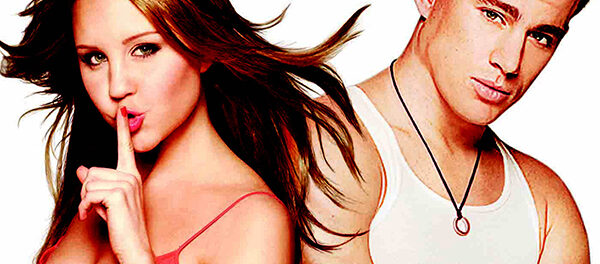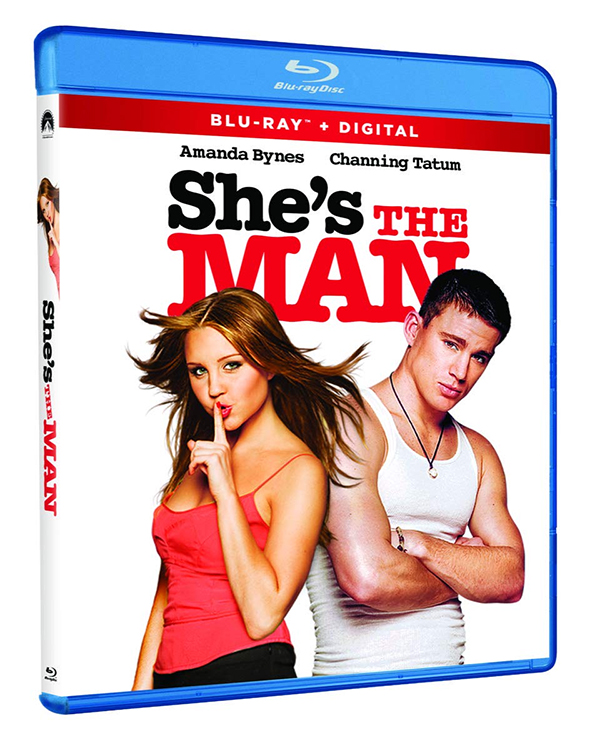 Arriving on Blu-ray for the first time is the 2006 teen comedy She's the Man, which was inspired by William Shakespeare's Twelfth Night. The film stars Amanda Bynes, Channing Tatum and directed by Andy Fickman (Paul Blart: Mall Cop 2). Prior to this release, I had never seen She's the Man before.  So, did I miss out on great cinema fifteen years ago? Not at all, but Amanda Bynes did prove that she was able to take an unoriginal story riddled with clichés, an impossible-to-buy disguise and still manage to make things entertaining.
When the girls' soccer team at Cornwall High School gets cut, Viola Hastings (Bynes) comes up with the idea to disguise herself as her twin brother Sebastian (James Kirk) and attend the boarding school he was supposed to enroll in. You see, Sebastian decided to hop on a plane to Europe without telling his parents, putting his education on hold. Now Viola can go to his would-be new school and go out for their soccer team.
Gym and dorm showers aren't the only complications Viola faces in her new role as Sebastian. She also has to convince her new roommate Duke (Tatum) and fellow teammates that she is a guy. I know this is a movie, but it baffled me how nobody with eyes could see past the awful disguise. Viola, not only must work hard at not giving away her secret but she also has to avoid Sebastian's crazy girlfriend who doesn't know he is out of the country. Things get even more complicated when Viola begins to fall for Duke, even though he is interested in Olivia (Laura Ramsey) while she happens to be interested in Viola's version of Sebastian.
Thankfully, Vinnie Jones was cast as the hard-but-fair coach and he brings a little extra punch to the otherwise uninteresting soccer scenes.  Tatum had not done much acting prior to She's the Man, and he has come a long way since then. However, he showed promise early on. I am not saying this film works, because for the most part, it barely gets. It is Bynes who successfully carried it on her shoulders. I think much of it had to do with her comic timing and her general likability on-screen.
All of the bonus features have been previously released, so nothing new there. If you are a fan of She's the Man and have been waiting for it to arrive in HD, you should be happy with this release. My suggestion however is to go for the Girls Rule 3-Movie Blu-ray which is also arriving this week. It not only includes She's the Man, but also classics Mean Girls and Clueless. If you do not own either of those on Blu-ray, that is the collection to go for.
Bonus Features:
Commentary by actors Amanda Bynes, Channing Tatum, Laura Ramsey, Robert Hoffman and Alexandra Breckenridge, director Andy Fickman and co-writer/producer Ewan "Jack" Leslie
Second commentary with Ewan "Jack" Leslie and producer Lauren Shuler Donner
"Making The Man"
"The Troupe"
"Inspired By Shakespeare's…"
Nine Deleted Scenes with optional commentary by Amanda Bynes, Andy Fickman and Ewan "Jack" Leslie
Gag Reel
Cast Photo Album
Shakespeare, Soccer and Such Trivia Track
"Let Go" Music Video by David Lichens
By: Marc Ferman