The ALLnighter: Blu-Ray Review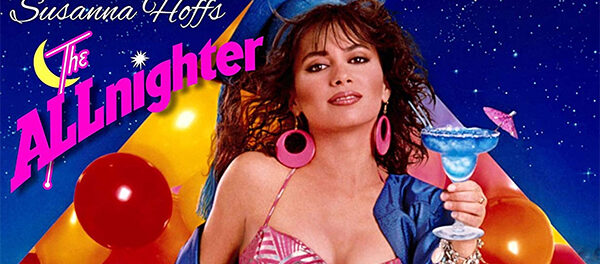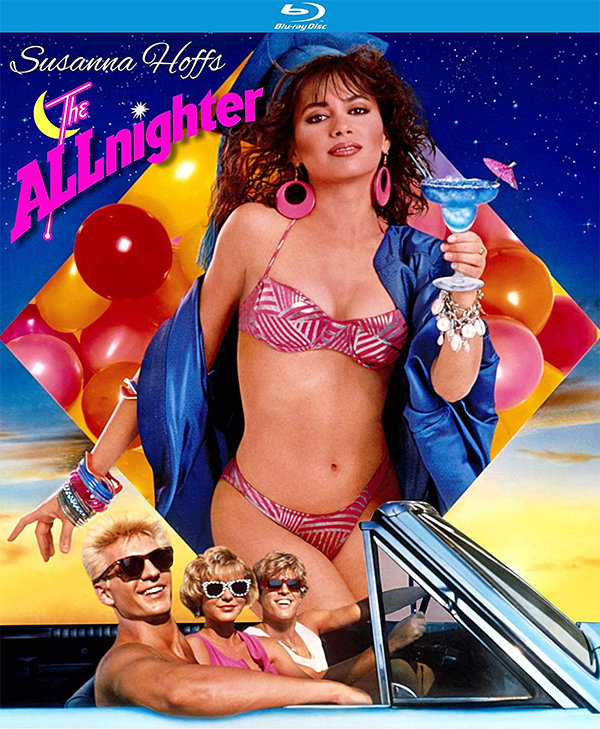 Arriving this week for the first time on Blu-ray is the 1987 comedy, The ALLnigher. The film is probably best known for being the first starring role for The Bangles co-founder Susanna Hoffs as well as being directed by her mom Tamar Simon Hoffs. Also notable is that Susanna's two main co-stars Joan Cusack and Dedee Pfeiffer were siblings of two better known stars at the time John Cusack and Michelle Pfeiffer. In all honesty, this is the type of movie I would have totally gone to the theater to see back in the 80's and maybe I did, but after viewing the new Blu-ray, not a single moment was familiar to me. So either I never saw The ALLnighter (unlikely), or it was just so incredibly unmemorable, that I literally couldn't remember a single thing about it. Either way, there is a reason this one currently sits at 0% on Rotten Tomatoes. Having said that, I have a soft spot for Susanna Hoff since the first concert I ever went to in my life was in 1984, when The Bangles opened-up for Cyndi Lauper. There is also the notion that Joan Cusack can make almost anything a little bit better and she does here.
The ALLnighter is set on the eve of college graduation. Molly (Hoffs), Val (Pfeiffer) and Gina (Cusack) are set to have a great last night together, even if each of them have other life matters on their minds.  Val is engaged to a controlling yuppy, Gina is fixated on finishing her film project and Molly wants to experience love and passion for the first time. Meanwhile, their friends C.J. (John Telesky) and Killer (James Anthony Shanta) want to spend their last day on the beach catching waves.
The ALLnighter could have worked as a simple and heartfelt story about a group of teenagers preparing to end this chapter of their lives and saying their final goodbyes. Unfortunately, we get ridiculous things like being mistaken for prostitutes, trying to escape hotel rooms by hanging off balconies and the unrealistic fiancée of Val who is never once believable. Oh, and a completely wasted Pam Grier.
As terrible as this film is, the Blu-ray does look pretty, great. The scenes set on the beach during the day look especially vibrant. If you are a fan of beach party movies, maybe there is something in The ALLnighter for you and if you are already a fan of the film, then this is obviously the best release available.
Bonus Features:
Audio Commentary by Star Susanna Hoffs and Co-Writer/Director Tamar Simon Hoffs
Audio Commentary by Film Historian Alexandra Heller-Nicholas
Price-Sulton "No T.V. No Phone" – Music Video
Theatrical Trailer
By: Marc Ferman