Hard to Hold: Blu-Ray Review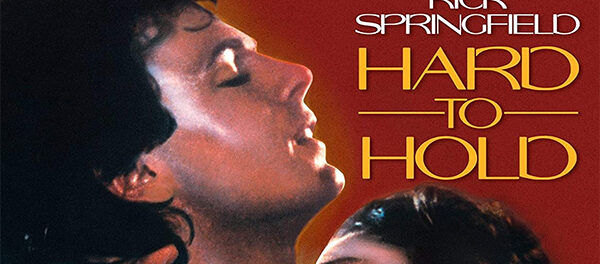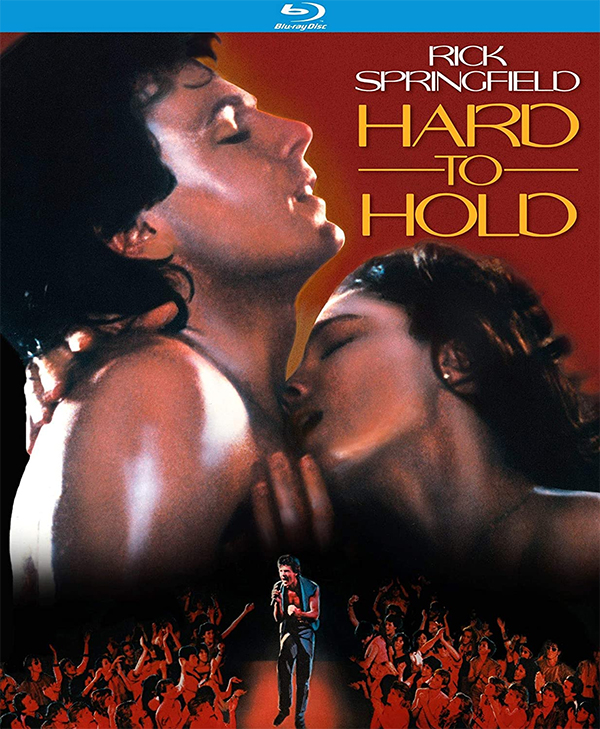 Singer Rick Springfield made his feature film debut in 1984 with the drama, Hard to Hold, where he played a rock star named James Roberts that looked and sounded a whole lot like Rick Springfield. In the year's since making the film, the singer-turned-actor has had absolutely no problem making fun of Hard to Hold, admitting that he thought the script was awful. He even admitted that the boat load of cash that was offered to him was the only reason he agreed to make it. Even though the film's star pretty much despises his own film, I always kind of liked it. Is it bad?  Yeah, it is. Is there romantic chemistry between the leads in this love story? Barely! I basically liked the music and I liked Springfield in the role that probably wasn't much of a stretch.
James "Jamie" Roberts is a rock star who can pretty much have any woman he wants. In the opening minutes of Hard to Hold, we seem him being chased through the arena while naked by a crowd of adoring female fans. Why was he naked in the arena?  Well, he just got out of the shower, duh! However, when he literally crashes into child psychologist Diana Lawson (Janet Eilber), he falls instantly for her. It does come as a shock to the pop idol that she isn't won over so easily or impressed with his celebrity. Obviously, Jamie does win Diana over, though not without a few stumbles.
While Jamie and Diana's relationship begins to blossom, his work is beginning to suffer. Jamie's ex-girlfriend Nicky (Patti Hansen) also happens to be his co-songwriter and despite their toxic relationship, the two can't seem to part ways professionally. Nicky's jealousy of Jamie and Diana doesn't help matters either. Truthfully, none of the romance stuff is all that interesting. Maybe I just always dug the soundtrack, including the hit single Love Somebody which I remember being in constant rotation on MTV. The 80's were a time when a movie's soundtrack could be a bigger hit than the film itself. Hard to Hold is no exception.
If you are a Rick Springfield or just a fan of 80's cheese, Hard to Hold is definitely for you and thanks to Kino Lorber it is finally available on Blu-ray.
Bonus Features:
NEW Audio Commentary by Entertainment Journalist and Author Bryan Reesman
NEW Interview with Director Larry Peerce
11 Radio Spots
Theatrical Trailer
By: Marc Ferman