John Hughes: 5-Movie Collection – Blu-Ray Review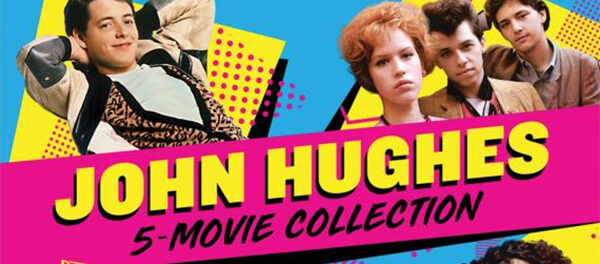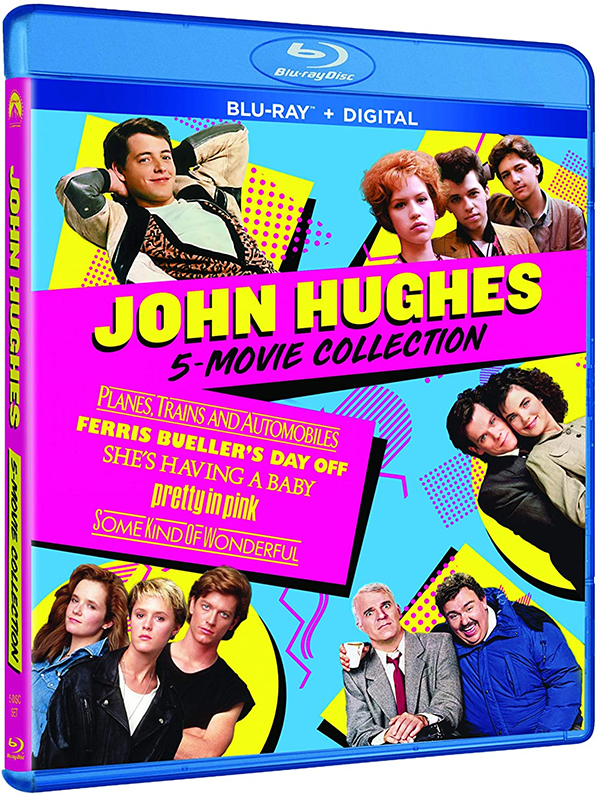 There have been several John Hughes collections released on either DVD or Blu-ray over the years. Although he only directed eight films in his career before his passing, Hughes did write and produce many more. Surprisingly, despite the late filmmaker's popularity, 1987's Some Kind of Wonderful and 1988's She's Having a Baby have never been released on Blu-ray…until now. When people discuss Hughes' work, the Kevin Bacon film is rarely mentioned and with good reason. I consider She's Having a Baby to be his worst directorial effort. I would personally have preferred Curly Sue to make its' Blu-ray debut in the new John Hughes: 5-Movie Collection, which would not have been possible because another studio released that film..  On the other hand, although not directed by Hughes, I was delighted to see Some Kind of Wonderful arrive on Blu-ray for the very first time.
Planes, Trains and Automobiles:
Steve Martin and John Candy star in my second favorite John Hughes film, coming in right behind The Breakfast Club. The story of Planes, Trains and Automobiles sees Neal Page (Martin) trying to get home to his family in time for Thanksgiving. Unfortunately for Neal, he finds him stuck with shower curtain ring salesman Del Griffith (Candy), who latches on tightly to his reluctant new travel partner. This is a film that works so well because of not only Hughes' sharp sense of humor but the strong performances by the two leads. The chemistry between Martin and Candy is undeniable and this to me was Candy's finest performance.  If you don't already own Planes, Trains and Automobiles, then this is just one reason to consider the new collection.
Ferris Bueller's Day Off:
In the summer of 1986 John Hughes unleashed Ferris Bueller's Day Off into theaters and it wound up becoming one of the highest grossing films of the year. It made Matthew Broderick into a movie star and has since become a staple in pop culture. A short-lived TV series was produced and some of the film's cast have revisited the characters in recent years for various national commercials. Despite The Breakfast Club being my favorite of Hughes films, it is easy to see why Bueller is the one that has stood the test of time more over the others. If you have never seen the film, the story is simple.  Ferris (Broderick), his girlfriend Sloane (Mia Sara) and his best friend Cameron (Alan Ruck) play hooky from school for the day. While the three of them take to the streets of Chicago, Ferris' sister Jeanie (Jennifer Grey) and his school vice principal Ed Rooney (Jeffery Jones) separately try to catch Ferris in the act. They are both tired of him getting away with everything. Ferris Bueller's Day Off is pretty much a fantasy and the audience is just as jealous or envious of Ferris as most of the main characters in the film.
She's Having a Baby:
Between 1984 and 1987, John Hughes directed five hits. Most of them were critical hits but all of them were financially successful. Then came 1988's She's Having a Baby starring Kevin Bacon, Elizabeth McGovern and Alec Baldwin. The story centers on newlyweds Jake (Bacon) and Kristy Briggs (McGovern).  Instead of going on an actual honeymoon, the young couple relocate to New Mexico so that Jake can get his Master's Degree, although he is not all that excited about the idea. Ultimately Jake gives up on the degree and they move back to Chicago.  Jake wants to be a writer, but takes a job in advertising so that he can afford a better life for Kristy and himself. It feels like She's Having a Baby is more than halfway over before Kristy actually, gets pregnant and there is a whole lot of stuff going on in between. Jake is fantasizing about other women. Also, his best friend Davis (Baldwin) seems to have a thing for Kristy. There are so many issues with She's Having a Baby, but the biggest one is that there aren't any likable characters in the whole film. Not only are Jake and Kristy not very friendly, but their families are just as irritating. The good news for fans of the film is that it is finally available on Blu-ray for the first time in this collection. The bad news is that the new 1080p transfer isn't all that impressive.
Pretty in Pink:
This is another classic from the mind of John Hughes, although directing duties were given to Howard Deutch who seemed to have a great understanding of Hughes vision. Pretty in Pink was released on Blu-ray for the first-time last June as part of the Paramount Presents series. You can read my review of that release here. Now it is part of this new John Hughes set and being a fan of the film, it is another strong reason to consider picking up this collection, especially if you do not already own Molly Ringwald and Jon Cryer classic.

Some Kind of Wonderful:
The second film in this collection that was written by John Hughes but directed by Howard Deutch is 1987's Some Kind of Wonderful and it is making it's Blu-ray debut in this new John Hughes: 5-Film Collection. There are quite a few similarities between Pretty in Pink and this film. They both deal with teenagers from different sides of the tracks. I do feel that Some Kind of Wonderful is a better written film, even though Pretty in Pink has more memorable characters. The stand-out for me here is Mary Stuart Masterson who plays Watts, a tomboy who is secretly in love with her best friend Keith (Eric Stoltz), even though he wants to get with the rich girl Amanda (Lea Thompson). I am sorry, but Watts is much more interesting than Amanda. I also wish we had a little more of the delinquent Duncan (Elias Koteas). If there was one single reason to push for picking up this set, it would be to have Some Kind of Wonderful in HD.
By: Marc Ferman