Shock (Special Edition): Blu-Ray Review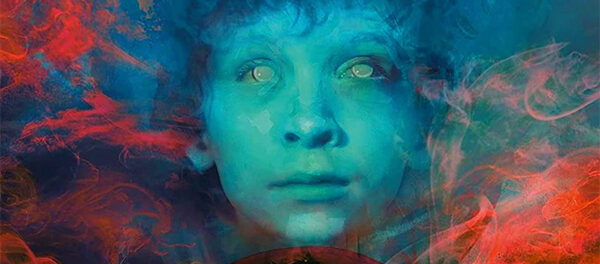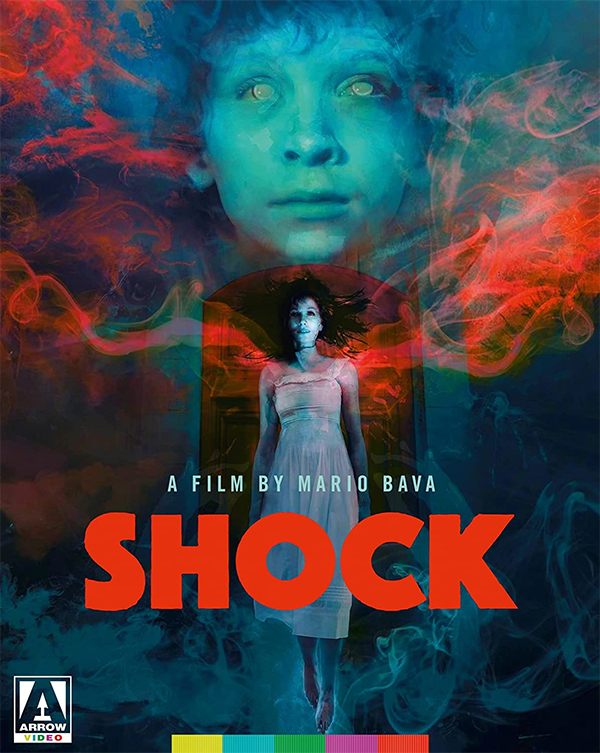 Do you remember the 1977 Italian horror film, Shock? It was released here in the United States under the title, Beyond the Door II, so they could market it as a sequel to the 1974 film. There is no connection to Beyond the Door aside from the inclusion of actor David Colin Jr., but distributers will do what they can to try and bring in a bigger audience. For me, the most notable thing about the film is that this was Mario Bava's final feature before he passed away in 1980. This week Arrow delivers a Special Edition Blu-ray, which features a brand new 2K restoration from the original 35mm camera negative.
Dora Baldini (Daria Nicolodi) and her new husband Bruno Baldini (John Steiner), along with Dora's son Marco (David Colin Jr.) have just moved into Dora's former home. This may not be one of the best decisions since this is where her first husband, an abusive heroin addict, committed suicide. This caused her to suffer a nervous breakdown while pregnant with Marco.
Shortly after the family arrives at the house, Marco begins to show some strange signs of behavior. It is almost like the child is possessed by an evil spirit. Dora also starts to have bizarre visions, which are undoubtably connected to her former husband, who may or may not have killed himself.  While Dora wants to get Marcos and herself out of the house, Bruno, seems to have no intention of leaving. The funny thing is that he is almost never there since he is an airline pilot.
As the narrative progresses, Shock becomes increasingly unsettling. While Italian horror is not necessary my favorite, it is easy to see how Bava inspired so many filmmakers that followed. In the final moments, we see Marco running down the hall towards his mother, only to suddenly transform into a full-grown adult creature. It is a trick that we have seen duplicated in numerous modern horror films, but Bava was the one with the original vision.
Those who are fans of the filmmaker's work will undoubtably be happy with this new disk from Arrow. We get the original Italian track, as-well-as the English dubbed track. There are a ton of bonus features, including a new commentaries and interviews.  The new restoration looks quite good. The company has done such a great job restoring many of the Italian classics over the years and Shock is no exception. If you love this film, I highly recommend grabbing the disk.
Bonus Materials
High Definition Blu-ray™ (1080p) presentation
Brand new 2K restoration from the original 35mm camera negative by Arrow Films
Original Italian and English front and end titles and insert shots
Restored original lossless mono Italian and English soundtracks
Newly translated English subtitles for the Italian soundtrack
Optional English subtitles for the deaf and hard of hearing for the English soundtrack
New audio commentary by Tim Lucas, author of Mario Bava: All the Colors of the Dark
A Ghost in the House, a new video interview with co-director and co-writer Lamberto Bava
Via Dell'Orologio 33, a new video interview with co-writer Dardano Sacchetti
The Devil Pulls the Strings, a new video essay by author and critic Alexandra Heller-Nicholas
Shock! Horror! – The Stylistic Diversity of Mario Bava, a new video appreciation by author and critic Stephen Thrower
The Most Atrocious Tortur(e), a new interview with critic Alberto Farina
Italian theatrical trailer
4 US "Beyond the Door II" TV spots
Image gallery
Reversible sleeve featuring original and newly commissioned artwork by Christopher Shy
FIRST PRESSING ONLY: Illustrated collector's booklet featuring new writing on the film by Troy Howarth, author of The Haunted World of Mario Bava
By: Marc Ferman