Star Trek: The Motion Picture (The Director's Edition) – 4K UHD Review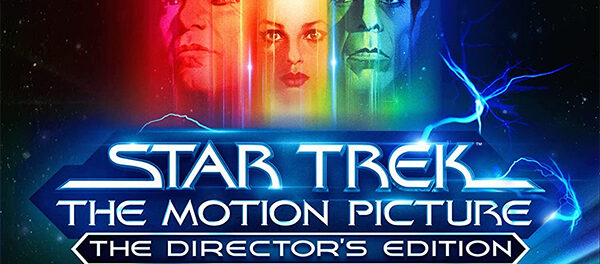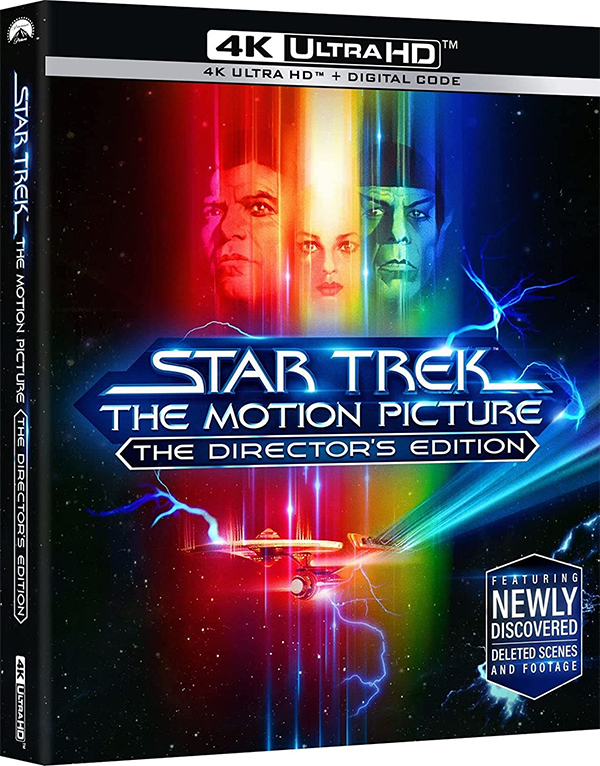 It's been a year since Paramount released the original 4-movie collection on 4K UHD. You can read my review of that set here. This week they complete the original series of films with stand-alone disks of Star Trek V: The Final Frontier, Star Trek VI: The Undiscovered Country and The Director's Edition of Star Trek: The Motion Picture.
Like many fans of the original-cast Star Trek features, I never quite connected with the first film. I always found it to be overly-long and quite dull. While I have grown to appreciate the film a little more as I got older, it still remains towards the bottom of the list. In 2001 Robert Wise was given the opportunity to revisit the film and put together a new edit that is closer to his original vision. While the end result didn't entirely change my feelings on the film, I will say the new pacing helps make for a more engaging experience. The Director's Edition has been available on Paramount+ for some time as an exclusive. Fans of the series who are also physical media collectors will be pleased that it has made its' way onto 4K UHD.
The new 4K UHD for The Director's Edition looks just as stunning as the theatrical presentation released last year. However, the work that went into enhancing the visual effects for the Ultra HD release was definitely worth the painstaking effort that went into it.  Now, there is a case to be made by some fans that they enjoyed the film more without the updated effects. A good comparison would be the original Star Wars Trilogy 1997 release. While the updates here are minor in comparison, some purists do not like their childhood favorites tampered with. For the most part, I actually liked the updates that were given here. The view of the San Francisco bridge is a perfect example. Presented in Dolby Vision and HDR-10 with Dolby Atmos audio, this is the absolute best The Film Has Looked. However, if you are happy enough with the theatrical version, last year's four film collection is the perfect set for you.
Ultra HD Disc bonus features:
Audio Commentary with David C. Fein, Mike Matessino, and Daren R. Dochterman—NEW!
Audio Commentary by Robert Wise, Douglas Trumbull, John Dykstra, Jerry Goldsmith, and Stephen Collins​
Text Commentary by Michael and Denise Okuda​
Blu-ray Disc™ bonus features
The Human Adventure—An all-new 8-part documentary detailing how the Director's Edition came to life—NEW!

Preparing the Future – How the remastering began
A Wise Choice – The storied history of Robert Wise
Refitting the Enterprise – How the Enterprise design shaped future federation starships
Sounding Off – Exploring new dimensions of sound in Dolby Atmos
V'ger – The conception and restoration of an iconic alien antagonist
Return to Tomorrow – Reaching an already high bar with new CGI effects
A Grand Theme – Behind the iconic, influential music score that shaped the franchise's future
The Grand Vision – The legacy and evolving reputation of this classic movie

Deleted Scenes—NEW!
Effects Tests—NEW!
Costume Tests—NEW!
Computer Display Graphics—NEW!
Additional legacy bonus content
By: Marc Ferman