Star Trek V: The Final Frontier – 4K UHD Review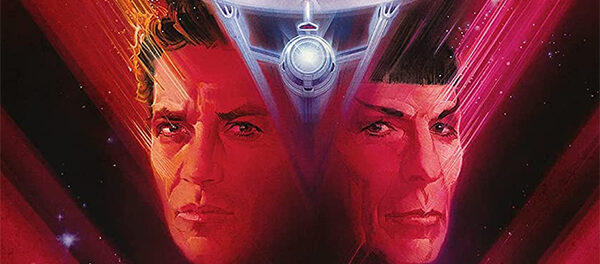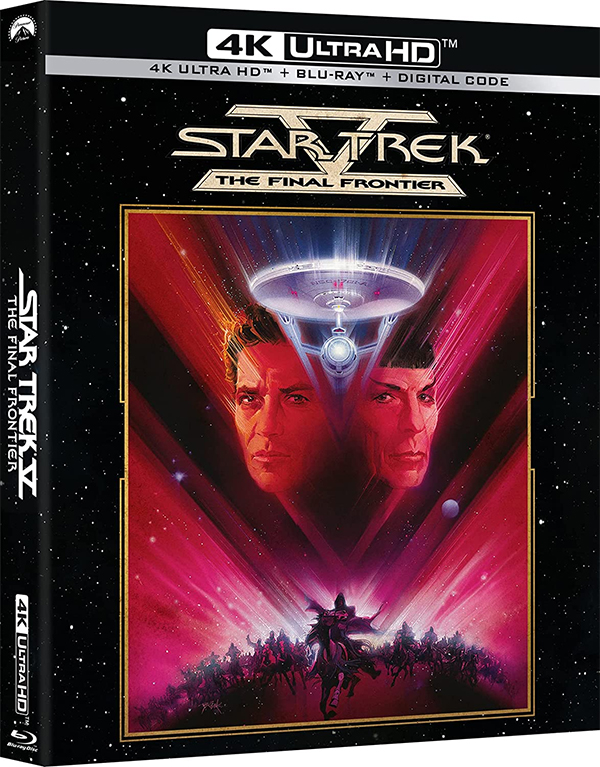 While I had stated it in previous reviews of the original cast Star Trek films, I was never much of a fan of Star Trek: The Motion Picture. However, that wasn't the worst film in the series. That honor goes to the William Shatner directed Star Trek V: The Final Frontier, which arrives on 4K UHD for the first time this week. While this is by far the worst installment of the original six films, it isn't exactly unwatchable. Trek fans are well aware that this was a troubled production from the start, and it shows in the final film.  Having said that, Shatner is a capable director. It seems that the big issues with the film are in the screenplay from David Loughery.  Many of the elements in the story don't seem to come together all that smoothly. The idea of the Enterprise crew discovering the existence of God in the universe is quite honestly a creative-yet-tricky story to take on and unfortunately, it isn't handled all-that well. Still, the always reliable cast manage to at least make the bumpy journey passable.
Whether you think The Final Frontier was worth being remastered to 4K is irrelevant (as Spock would say), Paramount once again delivers a beautiful looking presentation with the new 2160p Dolby Vision and HDR-10 transfer. The fifth entry in the franchise does feature some of the worst special effects and unfortunately, the crystal-clear presentation makes those moments stand-out even more. A perfect example would be when Kirk is falling from a mountain and Spock is flying down after him with his rocket boots.  A similar scene from Superman: The Movie which was filmed more than decade earlier looks leaps and bounds better, which should have never been the case.  As for audio, we do not get a Dolby Atmos track, but the original Dolby TrueHD 7.1 track still does the trick.
While most would agree that The Final Frontier was a major miss for the series, it still manages to entertain, and this new remaster should make any Star Trek completist happy.
4K Ultra HD Disk features:
Audio Commentary by William Shatner and Liz Shatner
Audio Commentary by Michael & Denise Okuda, Judith & Garfield Reeves-Stevens, and Daren Dochterman
Blu-ray Disk features:
Audio Commentary by William Shatner and Liz Shatner
Audio Commentary by Michael & Denise Okuda, Judith & Garfield Reeves-Stevens, and Daren Dochterman
Library Computer
Production

Harve Bennett's Pitch to Sales Team
The Journey: A Behind-The-Scenes Documentary
Makeup Tests
Pre-Visualization Models
Rockman in the Raw
Star Trek V Press Conference

The Star Trek Universe

Herman Zimmerman: A Tribute
Original Interview: William Shatner
Cosmic Thoughts
That Klingon Couple
A Green Future?
Star Trek Honors NASA
Hollywood Walk of Fame: James Doohan
Starfleet Academy SCISEC Brief 005: Nimbus III

Deleted Scenes

Mount Rushmore
Insults
Behold Paradise
Spock's Pain

Production Gallery
The Gag Reel
Storyboards

Sha Ka Ree
The Face of God
Escape

Theatrical Trailers
TV Spots
By: Marc Ferman