Teen Spirit: Movie Review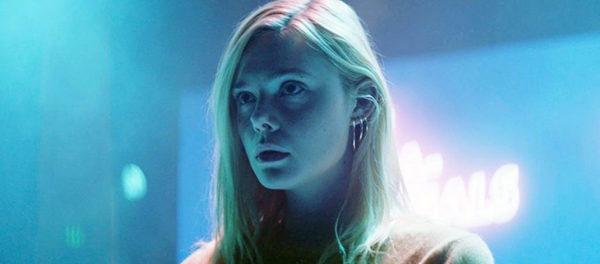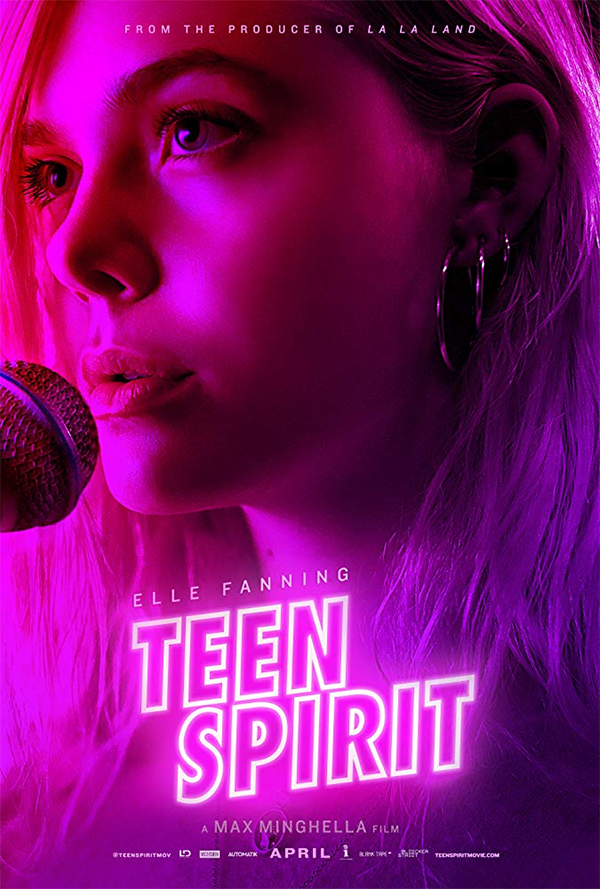 Actor Max Minghella makes his directorial debut with the music-drama "Teen Spirit" (which he also wrote). Story-wise, there are some similarities with last year's "A Star is Born", but that is mostly on the surface.  One of the main differences is that the central character, Violet (Elle Fanning) is an extremely shy seventeen-year-old girl and even though she has the raw talent, she has not had the training to shape it.  Unlike Ally in "A Star is Born" who was not only an adult but had experience performing. The age difference between the two character play a major factor in why the two films feel so-very different.
Growing up on a farm in a small European town, Violet doesn't do much outside of working with her mom when she is not in school. The family does not have it easy, with Violet giving most of her earnings to her mom, just so they can keep a roof over their heads.  There is very little in life that makes Violet happy. However, singing is one of them.  Aside from the church choir, she does sneak away to sing at a local bar.  This is where Violet meets Vlad (Zlatko Buric), a former opera singer who agrees to accompany her to audition for the televised singing competition called "Teen Spirit". Vlad's only demand is that he gets to manage her.
Of course, Violet does get selected to be in the competition and this is where her character will truly be tested.  The young singer who has never experienced life outside of her small town is faced with many tough choices and being a teenager, she of course may not make the most rational of decisions. After all, teenagers think they know everything.
"Teen Spirit" has so much going for it.  First-of-all, Minghella makes an impressive directorial debut, delivering a very stylish teen drama. He also has a strong cast. Fanning and Buric are great together as two outcasts that fill a void in each other's lives.  I also really liked Agnieszka Grochowska as Violet's strong-willed mother, Marla.  One of my only issues with "Teen Spirit" is that it moves along a bit too quickly. Running at about 90 minutes is not usually an issue for a teen film in the music world, but as a drama, things aren't really given much time to develop. This is more noticeable when Violet is in the city and she begins to experience new things.
Despite some of the flaws, "Teen Spirit" is not only filled with great performances and direction, but also a great soundtrack. Unfortunately, I have a strong feeling this one will come and go pretty, quickly in theaters, but I highly recommend giving it a look, even when it hits streaming in-the-near future.
By: Marc Ferman