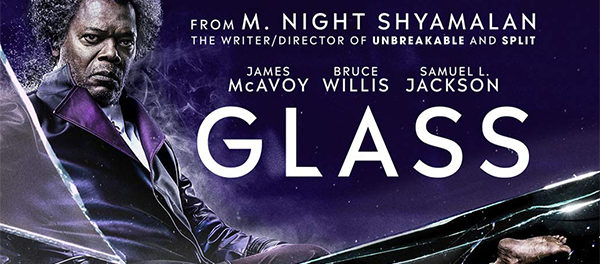 To Celebrate this week's release of GLASS on Blu-ray, Universal has hooked us up with a few copies to giveaway.
Elijah Price, also known as Mr. Glass (Samuel L. Jackson), finds David Dunn (Bruce Willis) pursuing Kevin Wendell Crumb's superhuman figure, The Beast (James McAvoy), in a series of escalating encounters. Price, armed with secrets critical to both men, emerges as a shadowy orchestrator.
IMPORTANT: PLEASE READ EVERYTHING BELOW BEFORE SUBMITTING.
Now, let's get to the part on how you win a GLASS Blu-ray.  Send us an email telling us what's your favorite M. Night Shyamalan film and why. Winners will be picked at random. Also include your shipping address. Email your submissions to KICgiveaways@gmail.com with the following words in the subject line "GLASS BLU-RAY"
The deadline for this contest is Friday, April 19th @ 10pm
GLASS on Blu-ray April 16th