The Big Lebowski: 25th Anniversary Screening!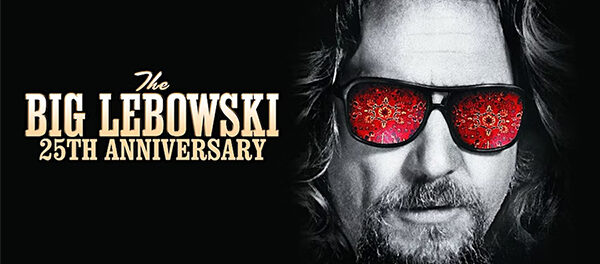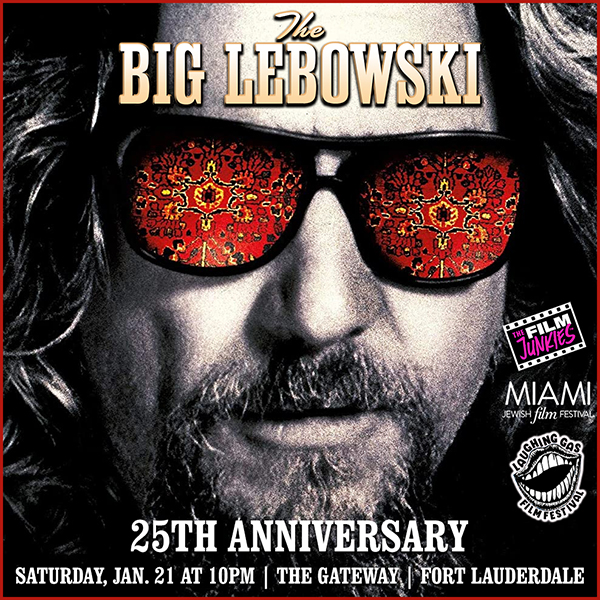 25th anniversary presentation of THE BIG LEBOWSKI, presented by Miami Jewish Film Festival, Laughing Gas Festival & The Film Junkies.
Don't be caught out of your element! There's no one quite like him, and we're giving you the chance to abide with The Dude at our special 25th anniversary presentation of The Coen Bros.' slacker odyssey The Big Lebowski at our one-night-only special event. Jeff Bridges plays Jeff Lebowski, or The Dude, or Duder, or uh, El Duderino – a laid-back, easygoing burnout who happens to have the same name as a millionaire whose wife owes a lot of dangerous people a whole bunch of money. This results in The Dude having his rug soiled – a rug that was essential to his interior decoration – launching him into the weird, evocative world of the Los Angeles underworld, and the pornographers, nihilists, and slackers that populate it. So throw on your favorite shabby sweater and roll on down for The Big Lebowski anniversary party. It'll be far out!
Seating is limited, grab your tickets today.
Saturday, January 21 at 10pm
Paradigm Cinemas: Gateway Fort Lauderdale: 1820 East Sunrise Boulevard Fort Lauderdale, FL 33304