The Brain: Blu-Ray Review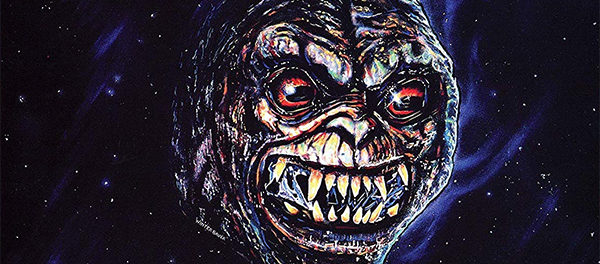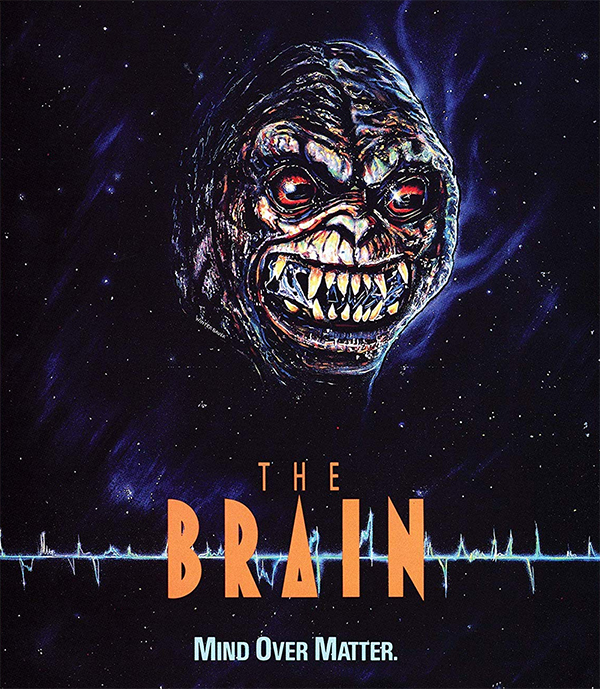 Arriving on Blu-ray this week is the 1988 Canadian sci-fi/horror film, "The Brain".  After the film's release, director Ed Hunt didn't helm another feature film until 2014's "Halloween Hell".  In the 70's and 80's Hunt directed a string of B-Movies, most notably 1981's "Bloody Birthday", but "The Brain" is without question the most bizarre. This is thanks in no-small-part to the title creature.
If you have never seen "The Brain", I would say it is a cross between "Invasion of the Body Snatchers", "TerrorVision", and "Disturbing Behavior". Of course, it is not nearly as good as any of those films.  What "The Brain" does offer is some fun weirdness and a few hilarious kills.  I remember renting this one a few times at my local video store in the early 90's, watching it with friends and surprisingly, I found myself more entertained by it today than I did nearly 30 years ago.  I can't say I am a big fan, but for those of you who are, Shout! Factory has delivered a release that you will no doubt be happy with. Not only do you get a new 4K scan which looks terrific, there are also a few new interviews and commentaries.  If you love "The Brain", picking up a copy is a no-brainer.
Bonus Features
NEW 4K Scan Of The Original Negative
NEW Audio Commentary With Director Ed Hunt
NEW Audio Commentary With Composer Paul Zaza
NEW Audio Commentary With Actor Tom Bresnahan
NEW Canada On The Mind – An Interview With Actress Cynthia Preston
NEW From Monster Kid To Monster Man – An Interview With Actor George Buza
NEW Brain Art – An Interview With Assistant Art Director Michael Borthwick
NEW Food For Thought: A Love Letter To The Brain
Still Gallery
By: Marc Ferman