The Breakfast Club: 35th Anniversary Event!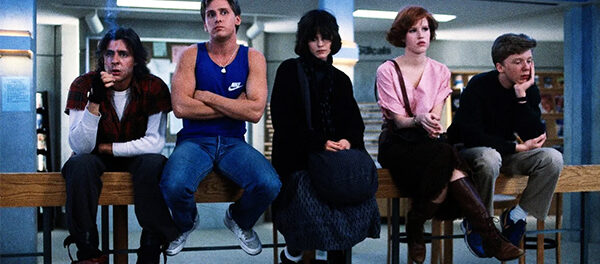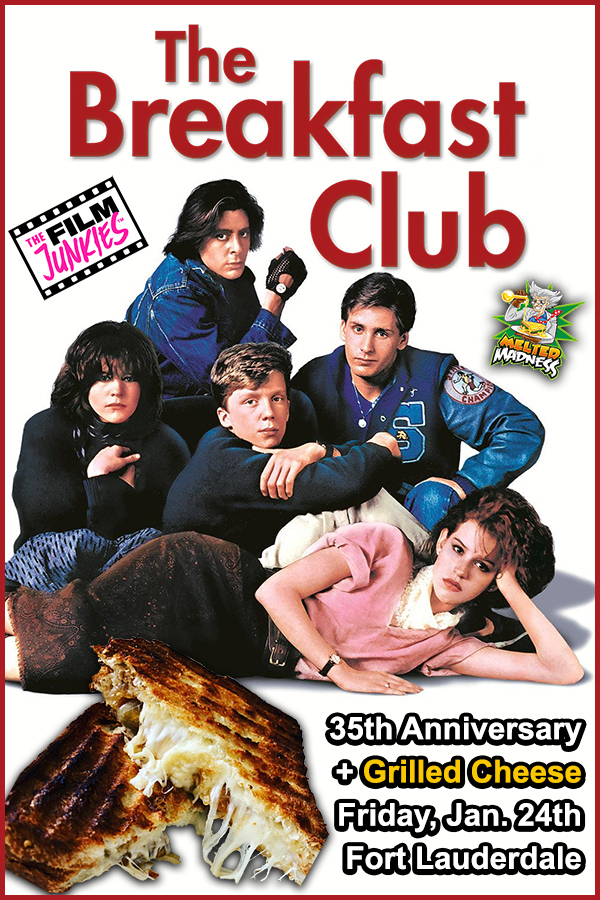 It doesn't matter if you are a Jock, Princess, Criminal, Basket Case or Brain, if you grew up in the 1980's you most likely fell in love with the John Hugues' classic, The Breakfast Club. If you grew up decades later, chances are your parents introduced you to the film many consider one of the best films ever made. Even Entertainment Weekly ranked The Breakfast Club number 1 on its list of the 50 best high school movies. So, join John, Claire, Andrew, Brian, Allison and Assistant Principal Vernon on Friday, January 24th as The Film Junkies celebrates the 35th anniversary of The Breakfast Club at Savor Cinema Fort Lauderdale. Arrive early and grab yourself a gourmet grilled cheese sandwich from Melted Madness.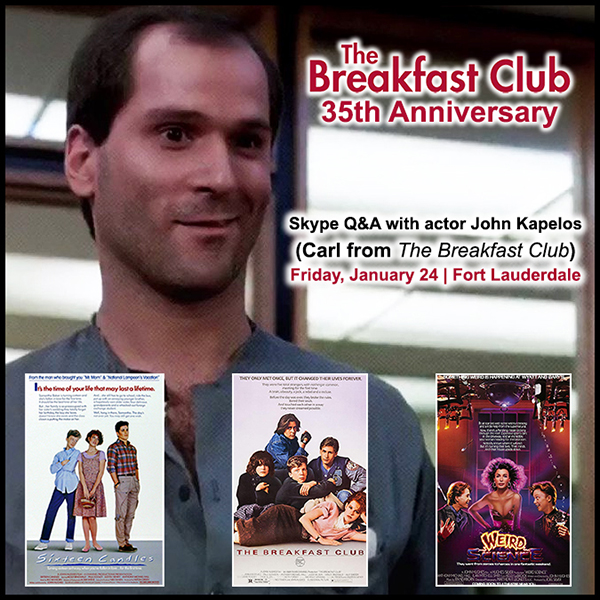 8pm-10pm Melted Madness food truck will be in front of Savor Cinema selling gourmet grilled cheese sandwiches. Take in the 80's new wave music that will be playing on the Savor Cinema patio, while enjoying their full bar.
9:50pm Head into the theater for a live performance by Infinite Abyss Productions inspired by the film.
10pm Enjoy our special 35th anniversary presentation of the 1985 John Hughes' classic, The Breakfast Club followed by a post-screening Skype Q&A with actor John Kapelos

Savor Cinema: 503 SE 6th St, Fort Lauderdale, FL 33301
Screening tickets are $10. You can purchase them here.