The Good Liar: Movie Review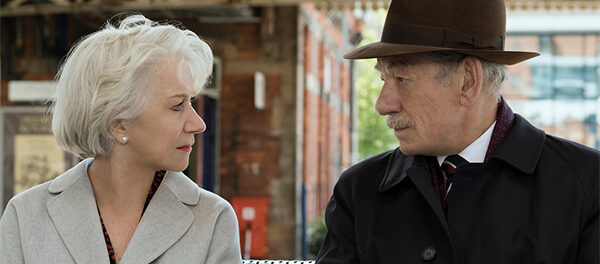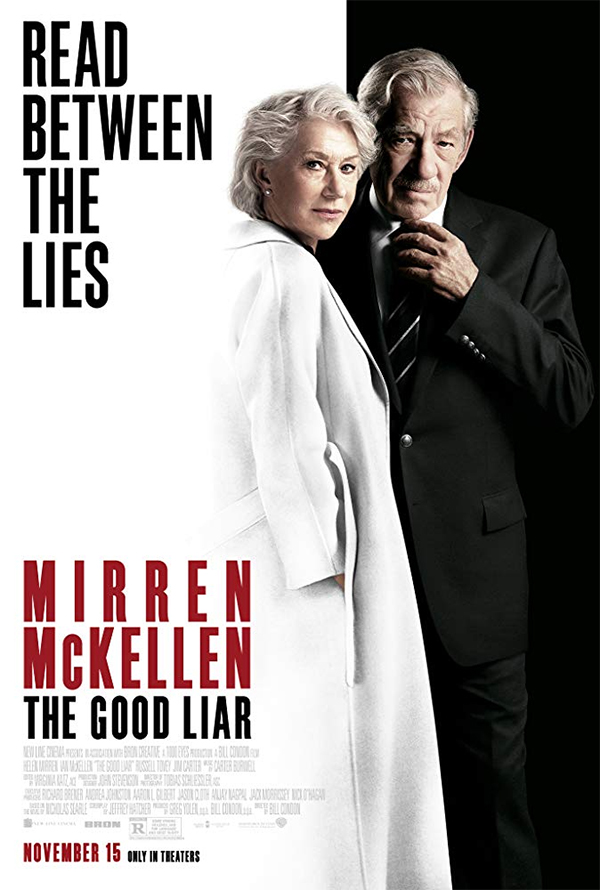 It is hard not to have high expectations going into a thriller when the main characters are played by the exceptional Ian McKellen and Helen Mirren. Much like last month's release, "The Lighthouse", two fantastic performances don't automatically make for an equally fantastic film. It's a shame too, because the veteran stars are absolutely, wonderful here.  The problem with director Bill Condon's "The Good Liar" is that aside from the eye-rolling final-act revelation, the film is just way-too predictable. That doesn't mean, "The Good Liar" isn't entertaining at times. When McKellen and Mirren are on screen together, it is pure magic. I just wish the writing was up to par.
Based on Nicholas Searle's novel of the same name, the story is set in 2009 and opens with Betty (Mirren) and Roy (McKellen) chatting with each other online via an internet dating website. They agree to meet for a date and things go seemingly well. When the date is over, we begin to learn a bit about Roy as we follow him to an investment meeting set in a strip club. It turns out, Roy is a con man and along with his partner Vincent (Jim Carter) are about to rip off a couple of local businessmen.
Roy also has sights set on Betty, but not for romance. He wants to take her for everything she's got. Roy manipulates Betty into inviting him to move in with her. He does this by faking a bad knee which makes it hard for him to move around. Betty's grandson Steven (Russell Tovey) believe that Roy is taking advantage of her and becomes a sort of a pain for the con man.
It is hard to get into further details on the story without giving away the twist. Although I was able to figure much of it out early, certain character motivations were not as easily predictable. Unfortunately, they weren't believable either. At least not to me. Despite not being much of a fan of "The Good Liar", I will say that fans of the two leads may still want to check this one out. McKellen and Mirren are too enjoyable here to ignore. Even if the story is lacking, they look like they are having too much fun playing off of each other, which makes them fun for the audience to watch.
By: Marc Ferman