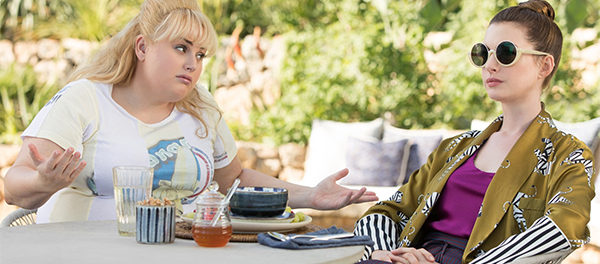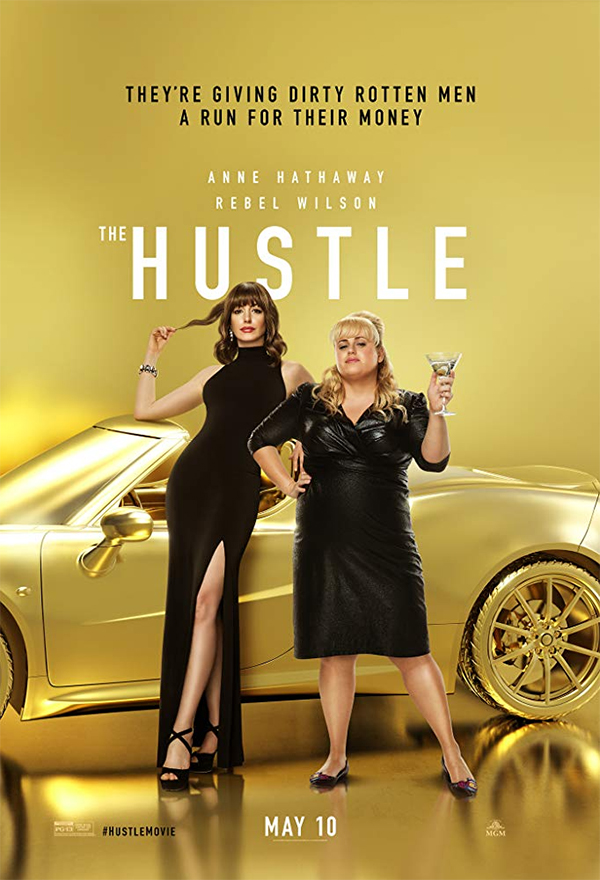 I have never seen 1964's "Bedtime Story", but I am a fan of the 1988 remake, "Dirty Rotten Scoundrels", which starred Michael Caine and Steve Martin. In the latest remake, "The Hustle", the genders are reversed and are now played by Anne Hathaway and Rebel Wilson.  Unfortunately, since this remake doesn't even try to do anything original or new with the premise, there isn't much here to recommend.
One of the very few differences between "The Hustle" and its' 1988 counterpart is that Rebel Wilson's character, Lonnie is introduced in the film's opening before she meets Anne Hathaway's Josephine on the train. After that, we are given almost the same identical film, saddled with the same jokes. Wilson can be funny, but she is no Steve Martin and Hathaway does a decent job taking over the role last portrayed by Caine, but the chemistry between the two stars just doesn't gel.
I had recently re-watched "Scoundrels", so it was still fresh in my mind.  I was surprised how many of the exact same jokes were used and none of them were funny this time around.  The only time I laughed in "The Hustle" was during a sequence involving a toilet-dipped French fry.  Yep, they had to resort to toilet humor to get a laugh, something the 1988 version never had to do (with maybe the exception of the dinner table bathroom joke (which was also recreated here, though a bit different). Chris Addison makes his feature film directorial debut and it is a real let-down.  Don't allow yourself to get hustled by this knock-off, watch Frank Oz's "Dirty Rotten Scoundrels" again instead.
By: Marc Ferman